Building Relationships Through Customer Feedback
July 2019 -

Email Best Practices

|

Email Marketing
Building Relationships Through Customer Feedback
Leonie Jonker from Paula's Choice Skincare, on email's power to retain customers and improve communication and interaction through customer feedback.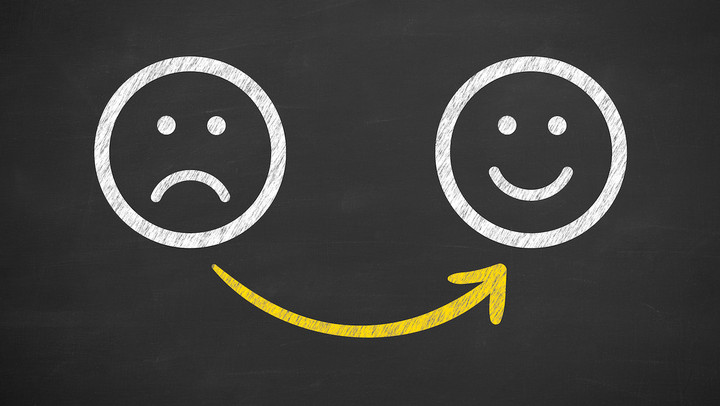 Watch the 7-minute video above or on YouTube, or read the transcript below.
DOTMAGAZINE: Just how important do you believe email is for customer relationship management?
LEONIE JONKER: Email is a really personal marketing channel. You get to people's inboxes; they actually invited you into their inbox. So therefore, the channel in my opinion is really important to open the relationship – build relationships, build trust with customers, and in the end retain them longer. We also see that our customers who are actually subscribed to our newsletters stay with our brand more often. They stay longer, they have higher purchase rates, so therefore email is definitely a channel which we can't do without.
DOTMAGAZINE: How has customer feedback helped email to evolve from being purely a push tool?
JONKER: Email was and still is a very big sales driver for us and we wanted to see where we can have more of trusted customer relationships. When I brought in the feedback tool we quickly learned about what people like and dislike in our strategies. So therefore, the whole feedback system really helped us improve our email marketing, but for our customers it also gave them a way to actually tell us what they were thinking. We noticed that it's a very low hurdle for people to give their feedback. They can give all their comments and it gets back to us.
On the part of the customers, it's a really high hurdle to actually pick up a phone and call customer care. Or they might think, "Well, this is a minor point, I'm not going to call them," but if they're directly asked in an email, then we see that they're really willing to give their feedback. Also, their positive feedback, as we get really nice "love letters" as well. For customers, email has become more of a dialogue instead of just being on the receiving end of all these push emails in your inbox.
DOTMAGAZINE: What are the most important customer feedback mechanisms and what are the technical requirements for those?
JONKER: Well it's very simple to start with. We actually use a tool for it, but it goes with every ESP, so you don't have to do all the difficult technical integrations. Because I'm a marketeer, and my team are all marketeers, and I don't have any technical people in my company. So that was really one of the key points for me: to not have a really complicated system. And so, within two weeks after we signed a contract, we could start with the first simple questions: What do you think of this email? – which measures the sentiment score. We ask this question in every email. You do see the response going down for some types of email. But then again, if we send an email that's really close to customers – for example, if we sent an email about frequently asked questions – then we see it going up again.
And it's not only gathering and collecting; you have to let people know that you're also actually doing something with the feedback.
DOTMAGAZINE: How can customer feedback on marketing campaigns be used to retain customers?
JONKER: It's our cooperation with customer care that is very important in that respect. Before I started the whole system of customer feedback I went and asked for their approval because I really need them. Especially if people leave negative comments or if they have a bad experience, I need the customer care team to contact them and to see where they can help them turn this negative experience into a positive one.
DOTMAGAZINE: How can the impact of customer feedback on customer retention be then measured?
JONKER: Well, we look at our email metrics and also our sentiment scores. It's a whole system of our KPIs and metrics to see: Is our retention rate okay? Is there a difference between a customer who's not an email subscriber or a customer who is an email subscriber? So that's what we try and see to measure how many people we retain, and is this really influenced by having feedback, or influenced by having received certain types of email.
DOTMAGAZINE: What insight from customer feedback has had the most impact on your brand?
JONKER: One of our biggest insights is that if people have a bad experience, it's usually because they've used a product in the wrong way or overdone it. So that's where we have a lot of impact in the organization where we say, we have to improve our website, or we have to improve certain email flows to inform people better, to prevent them from having to return products, because it's just a case of using it in the right way. And you shouldn't make people search for it. You have to make it easy, you have to make it readable.
It brought our customers closer to every employee in the organization, because there are teams who, in their everyday work, don't hear a lot of customers. And before we had the feedback system it usually stayed with our customer care team who actually have people on the phone. But now we can bring it into the organization. We even have a simple board on the lunch table where everybody can read our most impactful comments of the last month.
So the customer's voice is a part of the organization now.
Leonie Jonker is Retention Manager for Paula's Choice Skincare at the European head office in The Netherlands. Together with her team she is responsible for the brand's email marketing and retention of customers in the European markets.
Six years ago her career switched from direct marketing to email marketing. That's when her love for email and customer experience really ignited, as email is the next best thing for being able to communicate face-to-face with your customers.


Please note: The opinions expressed in Industry Insights published by dotmagazine are the author's own and do not reflect the view of the publisher, eco – Association of the Internet Industry.