How Your Branding Enlivens Your Online Presence
March 2018 -

Branding

|

Online Marketing
How Your Branding Enlivens Your Online Presence
Branding is about more than just using a name, displaying a logo, or quoting a slogan, as Lucie Poisson explains. It may even help you to redefine your overall strategy.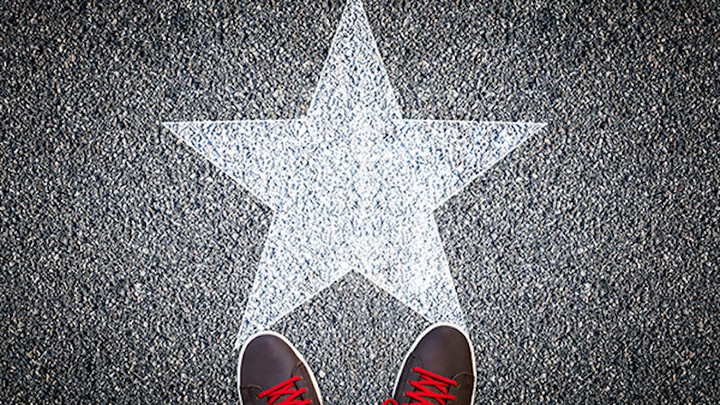 Branding is about more than just using a name, displaying a logo, or quoting a slogan. It is a particular conversation with groups of prospects, users, and supporters to instill and reinforce the preference for a brand. In the online world, branding is even more essential, as it gives a tangible face to your brand. For this reason, it makes your presence on the Internet more appealing to visitors, who will then spend more time interacting with you.
But building a branding strategy is a complex process. The execution is as important as the vision. In addition, not only creativity is needed: Other skills like market analysis or partner management may turn out to be very valuable in an effective brand campaign. To help you in developing and rethinking your branding approach in a structured way, here are 6 step-by-step tips:


You may have plenty of messages that you would like to communicate online concerning your business: your wonderful support, your up-to-date selection of products, your famous customers... But the attention span of your visitors on your website is (very) limited. That's why you need to select some aspects to be used as an anchor for your communication and transform them into a "story".

Begin thinking in terms of 2 to 3 values which best represent the "DNA" of your company. Well-conceived visuals and simple wording will relay your concept and develop the recognizable style of your brand. To go further and give some "flesh" and authencity to your communication, develop stories where your core values are the heroes. This could entail some words regarding usages, testimonials of your customers or employees, or perhaps facts regarding the history of your company. For instance, Airbnb publishes testimonials of its guests, underlining the type of local experience that the user can expect. In your story, focus on the characters and their emotions, select some actions, and build a minimal plot designed to intrigue (and retain) your visitors. The more your storyline is developed, the more you can use it throughout a number of branding campaigns that can be approached as so many episodes.

The "story process" may be long, but it is an ideal way of focusing on the deep personality of your products or services and thereby identifying why your brand is so different from the others. On the visitor side, your communication will appear pleasant and consistent – and your brand will be remembered more easily.


2. Remember that your website is the best business card ever
Once you have selected your core values, there comes the huge challenge of transmitting them in the best possible way. Your website is the choice place for displaying your branding in a complete and structured way. Therefore, use it to show your story to your target group: the Internet users will look at your website after seeing banners of your brand on other medias. Once there, the advantages of your website are that you own its content from A to Z, are the master of the information flow, and are in a position to guide the visitor according to your objectives. 

There has to be a consistent and seamless bridge from your communication on the Internet to your website. If the result is convincing, your visitors will spend more time with your brand and remember it. Your marketing will then represent investment, as opposed to pure expenditure.

Your story has to be clear from the very first page of your website, providing the right balance between a strong recognizable personality and the standard guidance expected by visitors in terms of user experience. This may sound like common sense but for big e-shops, the challenge is very high nowadays, due to the standardization of the templates.


3. Translate your unique branding into a variety of supports
While your website may be the centerpiece of your branding, it doesn't have to override the other online supports like social media pages, banners on other websites, or content marketing on partners' platforms. Each one has its own specificities. In fact, one of the biggest challenges of branding campaigns consists of taking into account this diversity and using it to leverage unique branding. The objective is to offer your story mutiple perspectives which have to appear internally consistent, despite the variety of platforms. For example, the German specialist in property advertisment, Immobilienscout24, regularly goes behind the scenes of its website, publishing portraits of its employees on its blog. This focus contributes to a human image of the brand and, to a degree, recreates the direct contact we may have with a real estate agent, although we might be comfortably seated on our couch. On its Facebook page, the brand promotes the same idea, encouraging its fans to post pictures of where they live. The core values remain; only the form changes.


4. Create interactive content and conversations
Online branding allows a high level of interactivity. This can be developed though videos but also through small games where the user gets to interact with your content. 
In all cases, the more collaborative the content you create and the greater the relationship you build between your users and your brand, the stronger your brand becomes. This is due to the fact that you are suggesting a living experience. The user will also spend more time with your brand, and will maybe talk about his or her experience to relatives and friends, creating a viral effect. In addition, providing more collaborative conversations invests your brand with an image of openess. 
But this is not only a matter of image: having more interactions means more feedback, which is data you can later analyze and learn from. In launching its page "Mi Adidas", Adidas doesn't only allow its visitors to personalize their shoes, thereby following through on its claim of individuality, "Be loud. Be proud": This may also be a way of eliciting the taste of today from the market and anticipating the tastes of tomorrow. The same is visible on the blog of the car manufacturer, Ford, that suggests: "Got something to share? Make a post". Customer engagement may be stronger than you think and bring you very valuable insights.


5. Measure the perception of your brand 
Tracking is one of the advantages of the online channels. Use it also for your branding in order to systematically measure the image of your brand and the impact of your marketing campaigns. This is a crucial aspect when you change your story or when you decide to give more visibility to your brand on one channel rather than on another. 
To monitor the perception of your brand, you will have to choose your Key Performance Indicator(s). These have to be linked to the global marketing goal. For instance, if the objective of your campaign is to make your brand look younger, it would make sense to take some demographic indicators as KPIs. If you are a young brand looking for awareness, tracking the requests containing your name on the search engines may give you concrete insights regarding the success of your last campaign and – maybe even more importantly – what you should improve.


Branding may appear stronger when entities other than your brand itself are at the origin of the message: it makes your story even more authentic. To bring your branding to the next level, brand ambassadors may play this role of multiplier. The ambassadors may be customers speaking of your brand in a way which is desirable to you – assuming you have prepared correctly in advance. They are also sometimes partners. For instance, GoPro and Red Bull, who are partners offline for the organization of extreme sport events, also support each other online, through Online Content Marketing. Here, Red Bull publishes news regarding the GoPro products on its website, reinforcing the authority of the partner expertise.
Then, branding appears to be more than just an additional marketing piece: Clarifying your brand positioning may even help you to redefine your overall strategy.
Lucie Poisson is finishing her PhD in linguistics about storytelling in advertising at the Bern university (Switzerland). She is also Commercial Product Manager at 1&1. She joined the company as International Online Marketing Manager. Previously, she worked at SAP and at several publishers in Paris where she was in charge of marketing and digital projects.


Please note: The opinions expressed in Industry Insights published by dotmagazine are the author's own and do not reflect the view of the publisher, eco – Association of the Internet Industry.