The Power of Email for Brands
October 2018 -

Email Marketing

|

Email
The Power of Email for Brands
Email is far from dead: It is an essential tool for brands and has evolved into a strong link in the customer journey, according to Christian Hanke from Edenspiekermann.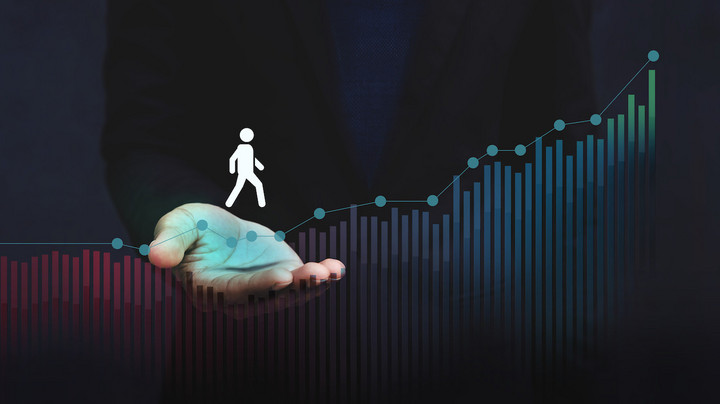 Watch the 6-minute video above or on YouTube, or read the transcript below:
dotmagazine: What do you see as the future of email?

Christian Hanke: What I see when we work with brands and talk about email, is that email has the power to become something much more than just a conversation between people. It's superior to messaging in a way that it is universal and beyond platform walls, which messaging has a problem with. And there is also this part of default that I always refer to –  everyone has an email and can communicate with brands through that as a universal token. That is something that can be increased and enriched in the future, so brands can interact with people in an interesting way throughout the customer journey. 
Email doesn't have to stay as a weak point in the customer journey, in the means of "Oh, it's so limited, it's so restricted in terms of creating a great user experience". It actually can be much more helpful, more faceted, and more interesting and by that an attractive service worker for brands as part of the customer journey.
Brands have to really acknowledge this ability of email being a strong part of the chain, part of the customer journey, and start using it in different scenarios than they're doing right now. I would wish that companies would really become creative and develop new products and more so services, or new functionalities which email can provide to their customers as a universal identification system – or as a universal tool that everyone goes back to if he wants to effortlessly connect to a brand, a service, or a commercial entity. 

dot: But what about the voices that claim that email is dead?
Hanke: The brands we work with will never get rid of email in their customer journeys or in their brand experiences, but it will serve a different purpose. And I see right now the importance of email especially if we talk about personalization, identification. Those are the first steps into a brand relation and becoming the foundation of the next part of those brand experiences. So would it be a purchase, would it be content that I want to subscribe to, where I want to form a relationship with a brand: Email still is such an effortless way of identification and of starting that relationship. Especially when talking about retail, there is so much trust in doing commerce via email that I think this won't go away soon. 
It might be that you have to offer, additionally, conversational voice and all of that, and maybe the perception or the technology mix will be shifting a bit. Buteither way, email will stay part of the game for quite a while, due to its's power of default. You won't change that because you rely on it. 

BIMI, or Brand Indicators for Message Identification, is a protocol to enable authentication of logos in emails and apps. What do you see as the value of activities like this for brands?

Hanke: So as I understood it – and I'm not as deep as others in this field, but as far as I understood it – this is really a big step towards gaining trust as a brand in the email world. Because spamming still is such a big problem – even with the best spam filters. 
The other day I received spam from a fake wetransfer email. So it looked exactly the same and it was a fraud. As long as we still have those problems in that amount, and in that volume – I mean as a consumer you don't see the 90 percent which are already filtered away – but if it still has that connotation, it pollutes the whole space and it drives it down. 

An initiative like BIMI could really be something of a measure against that, to gain trust in brands as an email platform. I think the ability for brands to be like a verified account, kind of, this metaphor that social networks use, is something which is commonly distributed. And if we could reach it for email as well it would be amazing – more like this brand talks to that person and it's a trustful, verified relationship. So I see it more as a logical step than as something crazy new we have to be afraid of. 
Christian Hanke is one of the leading experts in the field of new content experiences and personalization strategies, which he develops in close collaboration with the editorial and product teams of consumer brands and media outlets. The bandwidth of his work covers projects for global consumer brands like Red Bull and the Red Bull Media House to media outlets like The Economist and Zeit Online, ProSiebenSat1, und Ringier.

At the CSA Summit 2018, Christian Hanke led a talk with Marcel Becker of Oath. Read the report on what they had to say about the changing email landscape and about how to offer a better experience for end users.
Please note: The opinions expressed in Industry Insights published by dotmagazine are the author's own and do not reflect the view of the publisher, eco – Association of the Internet Industry.