doteditorial: Creating the Conditions for IoT Business
April 2018 -

Digital Infrastructure

|

IoT

|

Connectivity
doteditorial: Creating the Conditions for IoT Business
IoT is transforming markets, revolutionizing service provision, and opening up potential for new business models. Andreas Weiss, Director of Digital Business Models at eco, explores where IoT is, where it's going, and what it needs to thrive.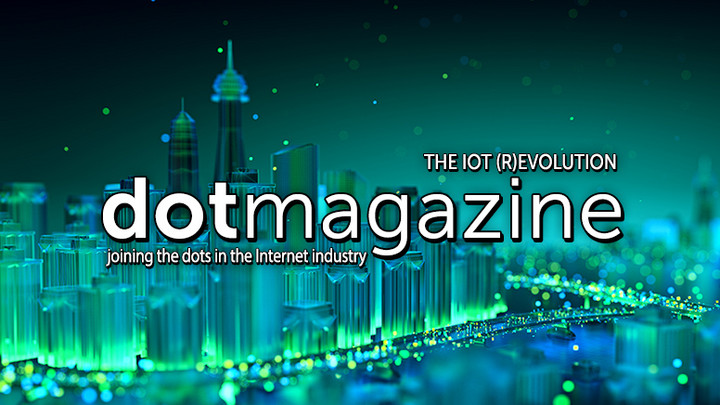 The Internet of Things is a major driver of technical innovation, and a changer of society. Combined with emerging Artificial Intelligence capabilities, IoT perhaps wields the greatest power of all technical developments that we have seen to date. IoT is transforming markets, revolutionizing service provision, and opening up potential for new business models. It is changing the way companies need to interact with one another in order to do business.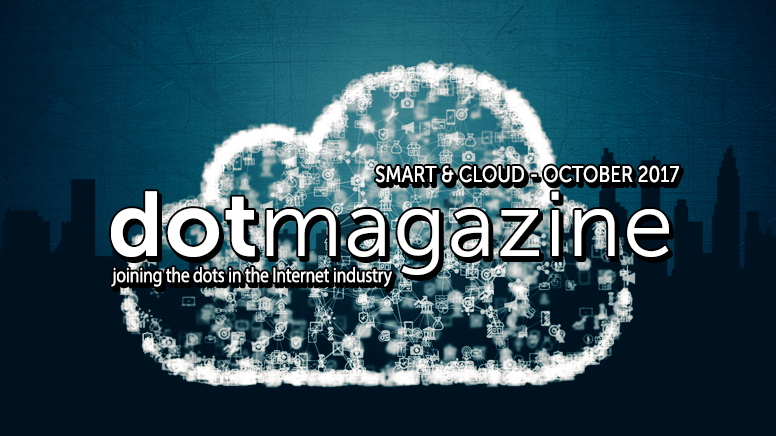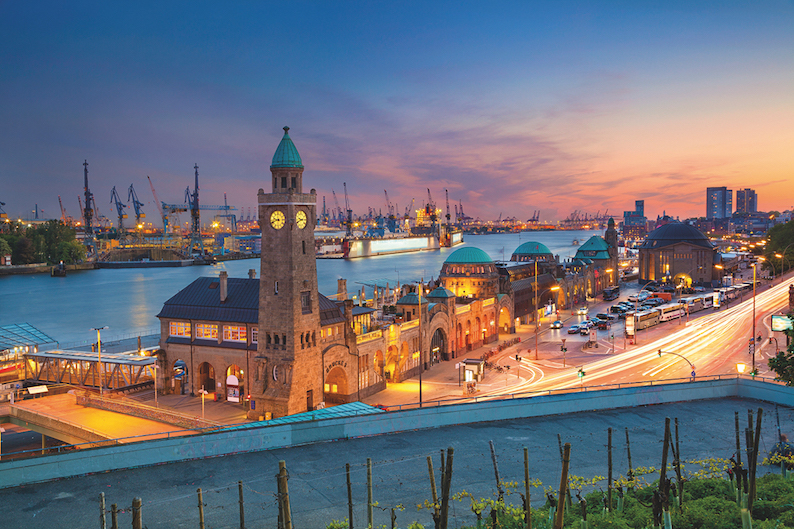 The Internet of Things always means looking at the bigger picture. When we talk about IoT, we first need to be clear on what exactly we are talking about. IoT has a very high-level definition, which is actually quite similar to that for cloud: Taking a brief definition from Wikipedia, "The Internet of Things (IoT) is the network of physical devices, vehicles, home appliances, and other items embedded with electronics, software, sensors, actuators, and connectivity which enables these objects to connect and exchange data. Each thing is uniquely identifiable through its embedded computing system but is able to inter-operate within the existing Internet infrastructure." But when we use the term IoT, we need to be specific about the context and use cases.
In looking at current usage of IoT devices, we see estimates ranging anywhere from 10 to 50 billion devices in use now or in the near future – this huge spectrum in itself already shows a level of uncertainty, and is also a result of the lack of consensus as to an overall definition. In my view, the lower of those two figures seems to be more realistic. But then again, when we look at the question of whether a smartphone is an IoT device – mainly because it is equipped with a lot of sensors – it will directly double the number of IoT devices. Given that this term is so broadly defined, we initially need to understand the scenarios behind it in order to dive deeper. 
Scenarios for IoT use cases
For the moment, I would like to reduce the scope to two contexts: Industrial IoT and Ambient Assisted Living. These examples already give us some understanding of the use cases and requirements when we talk about surrounding conditions. Depending on the use case and the activity, you have different requirements regarding technical environment.
Industrial IoT is directly related to further buzz words, such as 5G and edge computing. One very strong use case for industrial IoT is predictive maintenance, i.e. where ongoing information is obtained through sensors which are connected to systems, production plants, engines etc., and which produce a continuous flow of data relating to the condition of the given equipment. The question is then whether we need these data in real time and directly uploaded into the cloud, or whether it makes sense to have a kind of pre-aggregation and processing, which brings us to the level of edge computing. In the industrial environment, we still have physical wired connection to the edge devices, due to the surrounding conditions in industrial sites. Although wireless connection is much smarter because it is considerably more flexible, it is prone to interference from the surrounding conditions. In conjunction with these edge devices, which are connected to the sensors, there might be some additional logic to aggregate or summarize data, just to reduce the payload, which is then used for central processing. (For more on infrastructure for IoT, read  "Industrial Internet of Things: How the Right Infrastructure Boosts Growth and Innovation" by Donald Badoux, Managing Director of Equinix Germany GmbH. The article "IoT – Innovations, Obstacles, Trends" by Frank Zachmann from innovIT360 further expands on the pressing need for developments in digital infrastructure in Germany.)
On the other side, maintenance can involve the integration of augmented services – where technicians use glasses to augment details of the appliance being maintained, for example. In this case, real-time communication with a very high-bandwidth, stable mobile connection is essential. 

With the advent of 5G, we will see much more flexibility for the network topology due to much higher bandwidth and significantly reduced latency compared to other wireless connection options. The advantages of 5G are clear, but it is yet to be seen how this new technology can be used in the industrial environment and what the use cases will be.
In terms of Ambient Assisted Living, I would like to outline a project that the eco Association is involved in, 'Smart Service Power'. From a societal point of view, the storyline is the following: What are the requirements to allow elderly people to stay in their homes longer? As we all know, at a certain age, most of us need around-the-clock monitoring, and the aging populating is placing enormous pressure on care services. Thus, decisions need to be made about whether elderly people should be supported to stay at home rather than going into an aged-care facility, and what kind of care level they need. At the end of the day, we are talking here about the use of IoT devices, sensors, and speech assistants, such as Alexa or Cortana, to monitor the well-being of and interact with the older person, but we are also talking about the integration of relevant services – for example, connecting people to their doctor to get advice via telemedicine. (Read Bettina Horster's insightful case study on Smart Service Power.) Again, for this, you need to have appropriate bandwidth. In cities, this might be not a problem, but in rural areas we need another kind of connectivity. Here, 5G will have a strong impact, and we will see new sensor technology emerging that can capitalize on its advantages. It may also be necessary to develop special edge devices for this, and we certainly also need special measures to ensure security and data privacy. (For more on the topics of security and privacy in IoT, read the article "Security and E-Health: Between Privacy and Beneficial Innovation" from Maik Morgenstern of AV-Test, as well as the perceptive article on security by design, "Whatever, put a chip in it", from ImagineOn's Sebastian Floss).

The way forward – harnessing partnerships in a changing market
These are all the new challenges that need to be addressed in order to establish valuable services and business models for society and industry alike (as has already been outlined in dotmagazine's exploration of the topic). I am strongly convinced that we will see more and more automated Artificial Intelligence in the Internet via, for example, cloud services or edge services taking care of data processing and additional connectivity, either through 5G, NFC, or Bluetooth, depending on the use case and the outreach of the connection. If you want to track the movement of individuals, you need more segmented connectivity, which also shows you the movement of certain IoT sensors. Of course, each technology needs special skills and you need blueprints for certain use cases, and this is certainly a joint activity of multiple players who need to work together. We clearly outlined this requirement in our studies about 'Industrial IoT', 'Smart City', and 'Smart Home' – that we have multiple players, requiring a clear partnering model, and that we need multiple services and platforms which are interconnected in order to achieve the common goal for a good business service. (For more on smart city connectivity, see the interview with Spencer Hinzen from Ruckus, "Infrastructure for the Evolution of the City".)
What our studies show very clearly is that companies cannot offer everything from a single source. It is necessary to develop a new attitude to partnerships and partnership management, and to understand your position in the value chain. But you also need to be open to the possibility of moving into new positions in the value chain – many established companies are migrating to new steps in the value chain, developing new services and monetizing the specialist skills that they have developed through this process. Take the mechanical engineering industry as an example: several companies from the branch have transformed their business model to become digital platform operators that can integrate a range of machines. And this process of metamorphosis is not only or even especially open to larger corporations: Small and medium-sized enterprises can also benefit from the way markets are currently being radically altered.
The business model conductor
For creating business strategies, we need to understand all the technologies that are in the playing field now, and how we can make use of them. They are still at an isolated maturity level, rather than on an interconnected level. What I mean with this is that here you can use the cloud; here you can use Artificial Intelligence and speech recognition; here you can use the collection of sensor data and process them - but what you need is a kind of business model conductor to bring them together in an orchestrated fashion. You need to understand your processes, requirements, and value chain, and then you must make a choice of the elements you want to use, to assemble all the relevant technologies which allow you to achieve major improvements in your processes or to develop new business models and new services. 
Developing new services and business models through IoT began with services for home automation, autonomous driving, agriculture (for more on IoT in agriculture, read "Internet Access is the Key to Sustainable Development"), and various industry and supply chain projects. Most of these models are making use of core IoT platforms as a service. The idea is to get people together on a platform, where they can make use of existing services and resources, but build new business models on top of them. As soon as you understand the concept and the service is working, it is obvious and makes complete sense. Now, the market is becoming more complex, but when we look at the complete field of business services and different segments, such as automotive, e-health, retail, logistics, what companies and strategists first and foremost need to understand is how to make use of the cloud, blockchain, smart data, and Artificial Intelligence. In the newly established Digital Business Models division at the eco Association, it is our intention to collect use cases and blueprints in order to provide information on strategy and best practices. Just recently, for example, the eco Association sat together with representatives of the port of Hamburg, where they are establishing a test environment for 5G, together with logistics and IoT. We are in a dialog with the stakeholders there, and will be closely monitoring what insights and experience the project delivers. This is something that we can communicate back to the market in terms of best practices or do's and don'ts. In this way, we can show the market the given context and the wide range of services that are already available, and how to make use of them. 
Andreas Weiss is Director of the cloud association EuroCloud Deutschland_eco e.V. since its foundation and has been active within eco since 1998. He played a key role in developing the EuroCloud Star Audit as the first cloud-specific auditing process and is part of various research and SME supporting projects like NGCert (Next Generation Certification) and Trusted Cloud. He is the co-author of both the book "Cloud Migration", dealing with issues of quality requirements and selection criteria, and the EuroCloud Guidelines "Cloud Computing – Law, Data Protection & Compliance", as well as the Cloud Acceptance Study. He has recently been appointed Director of Digital Business Models in eco – Association of the Internet Industry.