What It Takes to Make a Port City Smart
October 2017 -

Smart City

|

Digital Transformation
What It Takes to Make a Port City Smart
The process of transforming a city into a smart city requires clear goals and a change in attitude to the deployment of municipal services and infrastructure, as Mathias Röckel shows through the example of the developing smart city of Hamburg.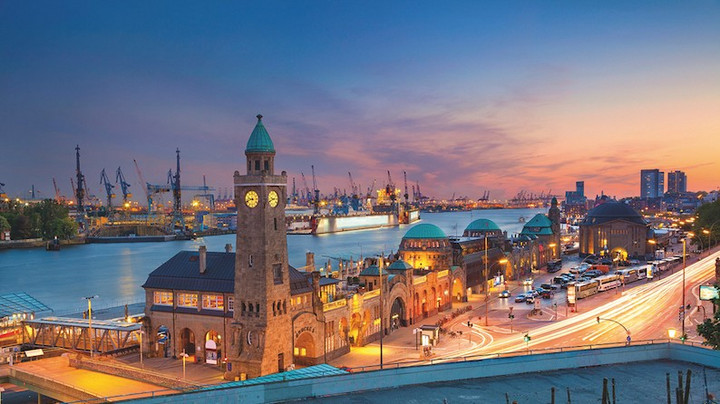 Many cities want to become "smart," but not every city is alike. Hamburg, the home of Europe's third-largest port, faces different challenges to a desert city like Dubai, considered the frontrunner in the smart-city race. But Hamburg is rising to the challenge and defining for itself what it means to be smart.

Two things to know about Hamburg: First, Hamburg is Germany's most popular city, according to The Economist. If you live here, chances are you plan to stay. If you don't live here, it's probably your top dream vacation destination among German cities – or you might even be considering relocating to Hamburg.

The second thing to know: The city's heart is its harbor.

What is the one common goal of all smart city projects?
According to Ralph Grothmann, Siemens Corporate Technology, it is to make themselves invisible. "Smart cities are smart once their inhabitants are supported in their daily lives in such a way that they don't even realize how it's done. The less remarkably and the more smoothly this happens, the better."

In a city where life centers around its port, how smoothly and unobtrusively can a smart city initiative be implemented? The first step is to break old habits. "We cannot and should not continue building roads, railways, and canals wherever we want to," says Jens Meier, Hamburg Port Authority board chairman. Instead, each project, like any acceptable smart city project, should "improve efficiency on existing routes and thus improve the quality of port services," Meier says.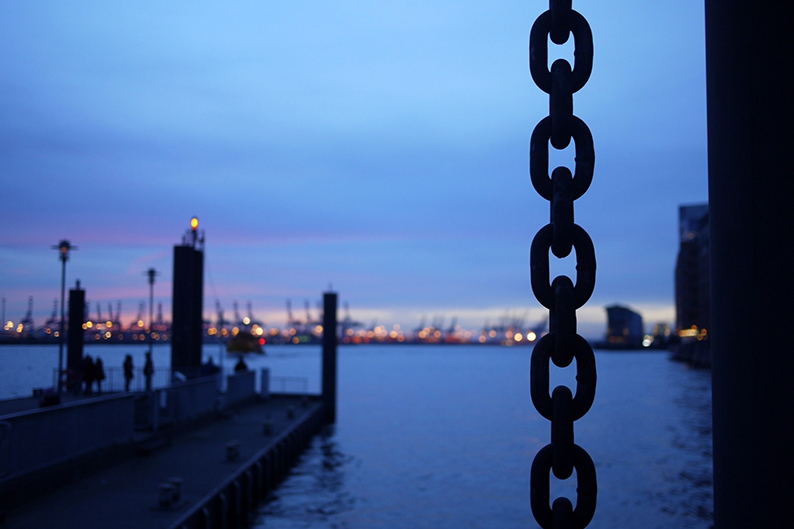 In the case of Hamburg and its smartPORT project, this means:
 
"The port plans to develop an 'intelligent' parking management system for trucks and loaders. Another system will collect and analyze real-time traffic information to avoid tailbacks and spot potential problems. Streetlight controls will be optimized, and emissions data will be recorded and evaluated to accurately forecast noise, temperature, humidity, and air pollution. All major port installations will be monitored to ensure safe, efficient processes."

Smart cities are about more than just efficiency
Hamburg has two main rivers that serve different needs. While the Elbe is critical for trade and commerce, the Alster is a hotspot for recreation, namely, fishing. Fortunately, Hamburg's smart city strategy extends to fishing as well. Citizens no longer need to show up in person to register their vehicles with the municipality or get a fishing license for the Alster. Those services and many others can be handled online, notes Bettina Lentz, Head of Staff at Hamburg's municipality, leaving more time for citizens to actually get their feet wet.
eco survey estimates impressive growth for smart city projects
In partnership with Arthur D. Little, eco – Association of the Internet industry has recently published a study on the German smart city market.  The study found that the market for smart city solutions in Germany will grow by an impressive annual rate of 16 percent
Lars Riegel, Principal at Arthur D. Little, says that German smart city projects are often limited by business strategies that helped make Germany successful in many industries. Such business strategies are a burden in the smart city: "The German industry, successful as it is, was made successful through behavior like strong vertical integration with its suppliers. Here, Germany comes out at the top. Also, German industry has a zero-error culture which has made German industrial products known worldwide for their quality. In the market of smart solutions, this does not lead to success." (see Lars Riegel's interview "Smart City & Smart Home – The Opportunities and Benefits for Companies")

German companies must re-learn what they know, Riegel says, especially when it comes to cooperations: "We have to work together with competitors. We have to open up horizontally. To get better data for our users, we have to incorporate feedback from as many users as possible in order to improve our products. At the same time, we must also try to distance ourselves from our zero-error culture in certain areas, because today's successful companies often launch products which are perhaps not yet 100 percent mature, but which can be improved through, for example, software updates."

Markus Schaffrin, Head of Member Services at eco – Association of the Internet Industry, took a close look at the smart city segments covered by eco members. He sees his members being active in "more or less all market segments relevant to the smart city" and concludes that "Germany certainly has a good starting position." The time is right to take off, Schaffrin says.  Hamburg seems to have taken off already. The city's port announced that it resumed its growth and increased container throughput earlier this year. (See Markus Schaffrin's interview "Forging Partnerships to Conquer Smart Markets")