Value Creation in the Multi-Cloud Ecosystem
October 2022 -

Multi Cloud

|

Cloud Native

|

Cloud Computing
Value Creation in the Multi-Cloud Ecosystem
Companies often need outside help to manage cloud transformation, but even their service providers need support, clarifies Mareike Jacobshagen from DE-CIX.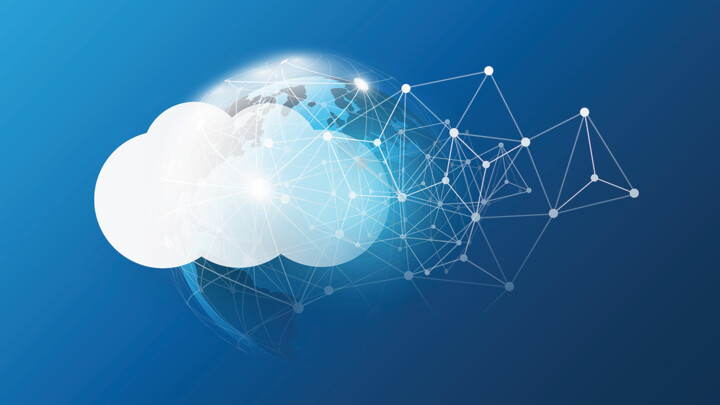 The cloud continues unabated in its triumphal march. There is hardly a company today that has not started its journey into the cloud, or at least started thinking about it. But who benefits from this growth? Only the big hyperscalers? No, according to Mareike Jacobshagen, Head of Global Business Partner Program at DE-CIX. Properly set up, a multi-cloud ecosystem adds value to all stakeholders, from distributors to managed service providers, systems integrators, and consultancies, and on to end customers.
Companies that want to manage cloud transformation today are faced with many questions. Often, they choose to seek outside help. But even for service providers, such large-scale transformation projects are often still a challenge. To simplify matters, DE-CIX wants to support these companies in becoming enablers of the cloud, and to provide them with modern interconnection products.
Complex IT landscapes and the cloud jungle
The demands on IT departments are becoming increasingly complex. It's a matter of making clever use of a wide variety of on-premise and cloud-based resources, providing interfaces for a diverse range of services or cleverly integrating them into internal systems, and managing a network that can handle all of these challenges while also incorporating connectivity to partners and suppliers. The recent pandemic years, in particular, have accelerated this trend. Remote work concepts had to be technically implemented very rapidly, and many digitalization projects were accelerated. Above all, the associated run on the cloud is not slowing down: Virtually all companies use cloud services in one form or another. However, cloud transformation does not always run smoothly. For example, a market study by DE-CIX found last year that ninety percent of enterprises based in both Germany and the USA struggle with the performance of their cloud services such as Microsoft 365. Fifty percent of respondents said they had problems with critical data, security or cost issues.
There are many different reasons for this. One of the most important is to recognize that, firstly, it's not THE cloud, but a variety of different cloud services. There are, for example, also SaaS offerings from the cloud for different deployment scenarios, and there is the ability to move much of the enterprise IT to a cloud. It quickly becomes confusing and complex to ensure smooth interplay.
Putting all your eggs in one cloud basket?
It is not surprising that, under these conditions, IT departments like to put all their eggs in one cloud basket and obtain data, applications, and other resources from just one provider. But this focus on just one cloud carries significant risks. What if a massive incident occurs despite a service level agreement – we've all heard stories in the last couple of years of widespread outages of the one or other cloud player, for instance, the consequences of which many companies were, days later, still struggling with. If you rely on just one cloud partner, you inevitably create a "single point of failure" – after all, even the biggest tech companies can experience outages.
Especially in the financial industry, the discussion about a regulation of the "Cloud Concentration Risk" is in focus. For example, the globally-acting Financial Stability Board (FSB) is concerned that, with the rapid acceleration of digitalizing the banking industry in the wake of the Covid-19 pandemic, the use of only a limited number of cloud services providers could "magnify the impact" of operational vulnerabilities. But, simply put, no company should put all their eggs in one basket when it comes to the cloud. A multi-cloud strategy can better distribute risks.
Multi-cloud creates flexibility but requires navigation
A multi-cloud approach allows more resilient infrastructures to be built and has the added advantage of avoiding vendor lock-in. But this comes at a price: Such ecosystems are more complex than a centralized approach and only work if the various cloud resources, SaaS offerings, and connectivity to in-house data centers work together harmoniously. So there needs to be someone that orchestrates all of this.
IT systems integrators and managed service providers that have been working in partnership with enterprises for some time and are now capable of acting as cloud navigators can take on this orchestration role. Because consultants have a thorough understanding of offerings from different providers and the needs of their customers, they can add new, appropriate services to their portfolio for interested enterprise customers. This means that companies not only have the possibility to source SaaS offerings from the cloud through such a partner, but they can also ensure direct and high-performance connections to the various providers.
Interconnection, the key to the cloud
Simply reselling SaaS offerings doesn't make you a cloud navigator. This also requires connecting customers to the cloud. To this end, consultancies and systems integrators must also address the issue of interconnection, i.e., the direct connection between multiple networks.
For this, in turn, they need the help of an interconnection specialist, such as DE-CIX, the world's leading operator of Internet Exchanges. DE-CIX's DirectCloud service, for example, offers a direct connection to a wide range of cloud resources, bypassing the public Internet, and thus improving performance and security. In total, as many as fifty clouds can be integrated, and in addition, the Microsoft Azure Peering Service ensures the direct, high-performance connection to the enterprise's Office applications. IT systems integrators and managed service providers can therefore put together individual packages of exactly those cloud resources, applications, and the requisite connectivity that their customers need. DirectCloud is also available to resellers in the channel as part of the DE-CIX partner program, accompanied by various training courses and certifications.
The bottom line:
Even though we always like to talk about THE cloud, we should not forget that there is not only one. For resilience reasons, to avoid vendor lock-in and to map individual use cases, companies are well advised to source services from multiple vendors. However, this also makes the ecosystem correspondingly complex and the various resources need to be interconnected. This is an opportunity for consultants and systems integrators to become a kind of central cloud aggregator by adding modern interconnection services to their portfolio. On the one hand, this creates benefits for the cloud aggregators themselves, but it also benefits their end customers, who receive all services and know-how from a single source.
Mareike Jacobshagen has been responsible for the Global Business Partner Program at DE-CIX, the world's leading Internet Exchange operator, since February 2021. Previously, she was responsible for the Partner Marketing Program since 2020.
She has many years of leadership experience in technology marketing for various well-known data center operators and software vendors, including Compuware, Interxion, and e-shelter. In the last few years, she has increasingly focused on the topics of digital infrastructure and interconnection and has given presentations on and discussed these topics at various events.
Mareike Jacobshagen studied History and German language and literature at the University of Hannover and holds an MBA from the University of Mainz.
Please note: The opinions expressed in Industry Insights published by dotmagazine are the author's own and do not reflect the view of the publisher, eco – Association of the Internet Industry.