The Future of Email is Dynamic
November 2020 -

Email

|

Email Marketing
The Future of Email is Dynamic
Interact with your email without leaving your inbox – Jon Harmer, Product Lead for AMP for Email at Google gives examples of applications for the protocol that enables real-time updates and interactivity in dynamic emails.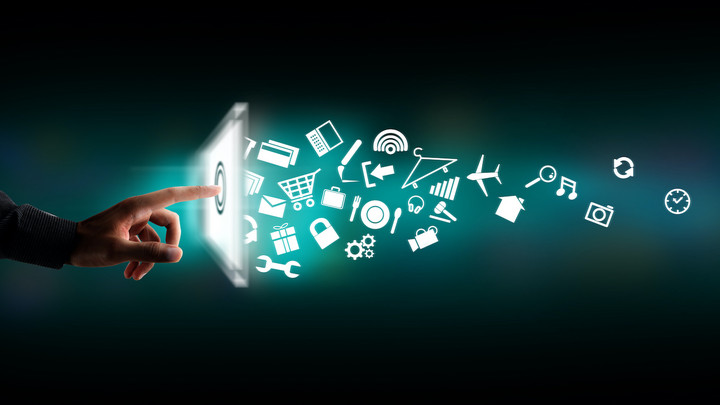 More than 293 billion emails are sent each day and are the center of many consumer and enterprise workflows. Until recently, the content within these messages was static and required users to leave the inbox to take further action. With email providers like Gmail, Apple, Outlook, and Yahoo! now supporting dynamic email frameworks, the landscape has really changed. Access to dynamic emails has reached a critical mass, and brands are seeing conversion rates nearly double through dynamic email.
AMP (Accelerated Mobile Pages) is a web component framework that was launched by Google in 2015. It enables websites to load much faster on mobile devices. In 2018, Google introduced AMP for Email, which allows users to use various AMP elements in emails sent from popular clients and ESPs. Without ever leaving their inbox, users can dynamically interact with content in AMP emails, like filling out and submitting forms, signing up for events, browsing webshops, and even completing purchases. It is used by providers like Gmail, Yahoo Mail, mail.ru, and soon aol.com.
While emails have been personalized and individualized based on web behavior for quite a number of years already, they have not actually been interactive. Once sent, the content stays static and no action can be taken without changing to another app or program. Although it is such a key communication medium, it lacks the interactivity users have come to expect elsewhere. This is the true innovation: AMP for Email makes email dynamic.
Actions can be carried out within the email without having to change to a browser or another app. This makes emails genuinely interactive and the content can be updated in real-time.
Gmail (Web, Android, iOS), Yahoo Mail (web), mail.ru (web, mobile coming soon), aol.com (coming soon) have already adopted or are currently adopting AMP for Email and enabling interactive emails. Once such major providers adopt AMP for Email and real-time inventory-based protocols, AMP for Email is likely to become widely used very quickly. Its growth in just the last year has been exponential.
Examples of current applications of AMP for Email
Within an AMP email, users can, for example, pin a site within an email from Pinterest without having to open a new tab and log in to Pinterest. They can complete surveys and questionnaires within an email, something that has been successfully trialed by LendingTree.
An Italian financial service provider, findomestic, enabled users to calculate loan rates within the AMP email, resulting in a 133% higher click-through rate.
Even travel bookings can be carried out within an email with travel recommendations. For the Indian travel company Oyo, this feature led to an increase of 57% click-through rate and a 60% higher conversion rate.
There is enormous potential for 'productivity use-cases', e.g., allowing people to complete a few initial steps of work flow within an email. With AMP for Email, the automatic notifications from Google Docs that a user receives when someone comments on a shared document now allow you to reply to comments without opening a new tab in your browser – and let you see any other new comments that have been submitted in the meantime. Users can also assign sharing and permission rights to a document within the email.
A collaborative knowledge solution, Guru, allows users to complete actions like verifications and replying to comments within emails. This has led to a 2.5-times increase in card comments and a 75% increase in card verifications by email. A CRM and project management solution called Copper also allows email recipients to respond with comments and emojis to messages within the email, which led to a 50% increase in reactions to the emails.
Skipify is an AI-Powered payments company that automates the creation of dynamic messages and extends purchasing into the inbox for the first time. Skipify uses AMP for Email to turn marketing emails into shoppable emails – without the senders needing to do any coding on their side. Ryth Martin, CEO and Founder of Skipfy, says that "merchants using shoppable emails are seeing over 30%+ increase in revenue from their emails."
Google's focus is on creating a better user experience for its users, but customers' interactions with an AMP email can still be tracked in the same manner, e.g., the open and click rates. Anything that is currently possible for HTML emails will also still work in AMP emails.
How to start using AMP for Email
Senders need to register with amp.dev/ in order to use AMP in their emails. They must meet specific guidelines, send an AMP-enabled production-ready email with a successful HTML fallback, and fill out the registration form for each sending address: go.amp.dev/learn-email.
As AMP for Email is such a new protocol, some ESPs, such as Microsoft and Apple, are not currently supporting AMP, so any AMP emails send to their users will fall back to the HMTL version. It is vital that senders make sure to include both the AMP version and an HTML version as a fallback.
Jon is a product manager at Google on the Gmail team. His team builds platform and extensibility features that enable rich integrations with Google Workspace, including AMP for Email, and Google Workspace Add-ons. Prior to Google, Jon worked for 20+ years as an executive leading product management and marketing teams for companies including Nexidia, EyeWonder, and Verio. He served as a mentor to startups at Atlanta Tech Village and Techstars and co-founded LaaSer Critical Communications.
Jon holds an MBA from The Goizueta Business School at Emory University, as well as a Bachelors of Science in Management from the Georgia Institute of Technology.
Please note: The opinions expressed in Industry Insights published by dotmagazine are the author's own and do not reflect the view of the publisher, eco – Association of the Internet Industry.