Email Marketing and Covid-19 – Building Trust
November 2020 -

Email Best Practices

|

Email: Trust & Challenges
Email Marketing and Covid-19 – Building Trust
Higher open and click rates but also higher risks during the Covid-19 pandemic: Sebastian Kluth from the CSA advises on how brands can build trust with email.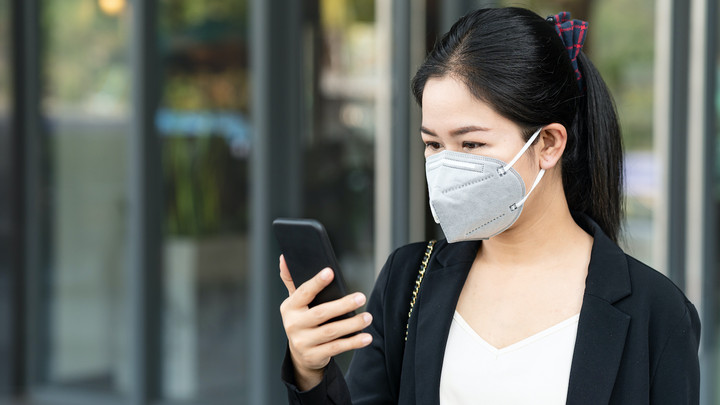 The Covid-19 pandemic is changing the way we communicate with each other, how we distribute and consume messages, how we obtain the information we need. In times of social distancing and working from home, one medium is becoming increasingly important: email. Not least because new target groups such as schools or daycare centers and also many small and medium-sized enterprises (SMEs) are now making increasing use of email. How has email traffic developed during the Covid-19 pandemic? What is different from before Corona? What experiences have mailbox providers and email service providers (ESPs) had? And how are they affecting brands and their customers? At the Certified Senders Alliance, we asked around.
In the case of mailbox providers, there has been a significant increase in the volume of email during the pandemic, with large German mailbox providers recording an increase of more than 30 percent. Email traffic has increased significantly, especially for delivery services or online retailers. However, there have been dramatic slumps in use by tour operators and also in the entertainment sector. Parallel to the increase in email traffic, some mailbox providers are also seeing an increase in spam and phishing. However, the primary thrust of the attacks has changed: the attackers pose as government agencies or offer medicine or protective masks – in short, they are exploiting the fears of the recipients triggered by Covid-19. Large mailbox providers, therefore, recommend their users approach coronavirus-related emails with skepticism, and check them very carefully.
Generally – especially early in the pandemic – email service providers have seen an increase in email volume, apart from in the tourism and catering sectors. The largest growth in email volumes was recorded in the retail, e-commerce, and financial sectors. However, the majority of ESPs registered higher open and click rates, probably because people spent more time at home due to pandemic restrictions. The ESPs themselves did not see a significant increase in phishing emails.
Despite this, the higher volume of email traffic did not and does not remain without consequences. Mailbox providers suddenly registered a considerable increase in incoming data traffic and were sometimes unable to process it, meaning that important mails were delivered with considerable delays in some cases.
Email service providers, therefore, advise their customers, the brands, to send emails only if the message is relevant and useful for the recipient. Under no circumstances should Covid-19 be used as an excuse for marketing emails. This could quickly cost you your reputation as a serious email sender. Now more than ever before, brands should adhere to certain best practices to protect themselves and their customers from phishing attacks, maintain their good reputation, and ensure high deliverability.
This includes the use of common authentication methods such as DKIM and – above all – DMARC, which protects against spammers abusing your domain for phishing. Even if it may seem tempting, you should keep your hands off very large mailing lists, also – and especially – in the Covid-19 pandemic. In the face of higher email volumes and an increase in phishing, mailbox providers are taking an even closer look at who senders are sending to and putting senders that are mailing to a large number of inactive or non-existent recipients on a block list. This also means, of course, that contact lists should always be up-to-date and should not contain any out-of-date or inactive contacts (good list hygiene).
Especially in times of crisis, cyber criminals are tempted to leverage people's worries and hardships for their own purposes and to stir up anxiety in order to coerce recipients into taking certain actions. Serious senders, however, use email to provide factual and relevant information, to support and reassure the addressees during these extraordinary times, and to offer perspective and an outlook for the time after the pandemic.
The Certified Senders Alliance (CSA) provides up-to-date information on sending emails in times of Corona. Here you can find special information for companies as senders in the pandemic. Further information on email marketing or certification with the CSA is available at: https://certified-senders.org/
Sebastian Kluth is an email marketer through and through. Since September 2019 he has been working as Technical Lead CSA for eco – Association of the Internet Industry in Cologne. As an experienced expert of many years' standing, Sebastian Kluth advises customers and senders on individual solutions in the fields of email marketing, email deliverability, and email response optimization.
Most recently, the qualified computer scientist worked as Team Lead & Senior Email Strategist at Return Path. Before that, he worked in various fields and functions of email marketing with the netnomics agency, with Gruner & Jahr's German press distribution, with Emailvision, and with Otto GmbH & Co. KG in Hamburg.