Preventing Counterfeiting and IP Abuse with Customer Engagement
November 2020 -

Branding

|

Cybersecurity
Preventing Counterfeiting and IP Abuse with Customer Engagement
Companies ignore brand protection and the problem of counterfeiting at their own and their customers' risk, explains Stuart Fuller from CentralNic.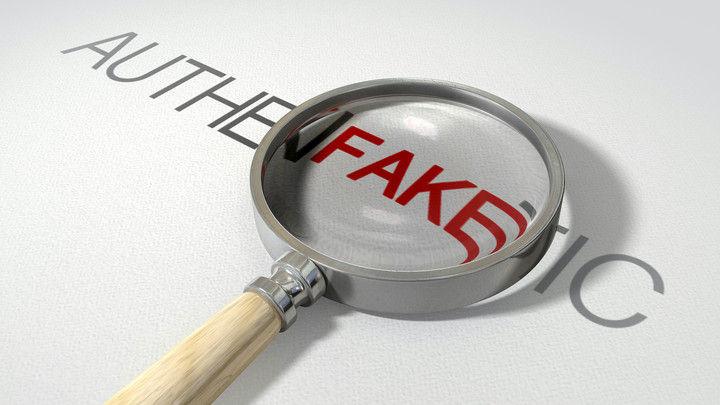 "Education is the most powerful weapon we can use to change the world" – Nelson Mandela
In one of our recent team discussions, we tried to estimate how many of our current corporate clients have a formalized brand protection strategy in place. A few years ago, a similar question was posed to a group of ambitious, global brands and the result was surprising – nearly 60% had no strategy in place to protect their intellectual property, their revenues, their online interactions with customers, or their reputations.
If we asked the same question to the same group of brand holders today, our collective view was that this number should be significantly higher – with organizations, in theory, more acutely aware of the importance of being one step ahead of some of the risks that exist in the online world.
With social media networks continually adding fuel to the growing problem of cyber crime and counterfeiting, surely there should be a more concerted, unified effort from brand holders to be part of the solution rather than the problem, a problem that drains hundreds of billions of dollars from global economies.
Of course, there will always be reasons why a brand holder may decide not to have a formal strategy in place to combat the issue of brand and reputational damage. They may genuinely not realize they have a problem. However, ignorance is no real defense in such cases.
Perhaps brand owners think their products, services or solutions aren't "sexy" enough to warrant the interest of counterfeiters – but they would be wrong. I've seen every type of brand in every vertical targeted in some way in my fifteen years in this industry. The audacity and creativity of some infringements would be worthy of a small round of applause, if it were a victimless crime. If you ever wanted to see how far the infringers will go, then you only need to spend a few minutes searching on social media networks or online marketplace websites for fake or counterfeit items.
Some brands may simply choose not to do anything even though they are aware of the problems that exist online. This 'ostrich' approach will undoubtedly lead to longer term damage for the brand holder, as more cyber criminals will recognize that they are an easy target.
Cost savings at the expense of reputation
Some brands may not have the budget to deploy counter-measures against the cyber criminals who infringe on their brand, weighing up that the savings made by not acting despite the losses incurred outweigh the cost of undertaking brand protection. Whether there is an economic argument that supports this approach is questionable. Irrespective of this, it is also true that consumers will rapidly shun a brand if they fall victim to counterfeiting or other fraud if basic preventative steps have not been taken by the brand owner. In some ways, this is the ultimate proof of guilt by association, albeit one that the brand holder may have little knowledge or control over.
Brand protection and consumer advocacy – a win/win situation
However, by taking some very simple steps, every brand can not only protect their revenues, reputation, and ultimately their customers, but also help in the wider war against cyber criminals. Action against cyber criminals does not always mean huge costs, although it does require a brand holder to stand up and admit they have an online issue that they are trying to address. A growing number of brands have put in place a program of education for their customers, looking to turn one of their greatest assets, the consumer, into advocates who will go that extra mile for them in the war against counterfeiters and cyber criminals.
Global brands including Canon, Ugg, J Barbour and Apple have adopted brand protection strategies that focus on consumer education as a primary step. By stepping forward and highlighting not only the problems that counterfeits can cause, but also the true costs to their businesses, these brands are putting their customers first. Most also offer an opportunity for customers to turn detective and report websites that appear to be selling counterfeit items, which by doing so sees them become more invested in the brand – a win/win situation for the company and consumer.
Protecting customers from counterfeits
There is no reason why any brand can't create a very simple guide to spotting a genuine product and giving some relatively basic advice about some of the dangers that exist online. For instance, let's look at the pharmaceutical industry – where fake drugs are probably the most damaging counterfeited item both in terms of financial loss and safety to consumers. The manufacturers of counterfeit medicines do not care about the effects of the ingredients they use, nor do they lose any sleep over the fact that, in most cases, the drugs are completely ineffective. If the drug companies could provide a simple online guide to things to check for on their packaging, the look of the genuine products or even a way to enter a unique code on the packaging to check its authenticity, then not only would lives be potentially saved but also their reputation and revenues would not suffer.
"Education is the most powerful weapon we can use to change the world" - Nelson Mandela
Echoing the inspiring words of Nelson Mandela, what is needed is more education. A rudimentary education program is something that most firms can implement very quickly – a specific webpage or perhaps even a specific domain name that could be used in social media messaging as well as using a new gTLD such as .help or .support or even .guru that differentiates the approach from a business-as-usual marketing activity. Such an approach can be implemented very quickly and at low cost, which means that return on investment will be high.
This is one simple approach that the team at BrandShelter discuss with their clients as part of the planning for a new brand protection strategy. It may not work for every client – brand protection isn't a one-size-fits-all approach, but combined with a defensive domain strategy, utilizing blocking and locking, it can be quite effective to ensure that revenues are protected and reputations remain intact in the ongoing battle against IP abusers.
Stuart Fuller is Head of BrandShelter, one of the world's most respected names in the domain name industry. Stuart specialises in the issues affecting brands online. Stuart is frequently published in a wide variety of Internet-related publications providing guidance on the threats facing brands online and has appeared frequently on television discussing domain name and brand-related issues.
Please note: The opinions expressed in Industry Insights published by dotmagazine are the author's own and do not reflect the view of the publisher, eco – Association of the Internet Industry.