Digital Responsibility in Email Marketing Pays Off
November 2022 -

Email Marketing

|

Email: Trust & Challenges
Digital Responsibility in Email Marketing Pays Off
Julia Janssen-Holldiek, Director of eco's Certified Senders Alliance, on the clear benefits of embracing digital responsibility for commercial emailing.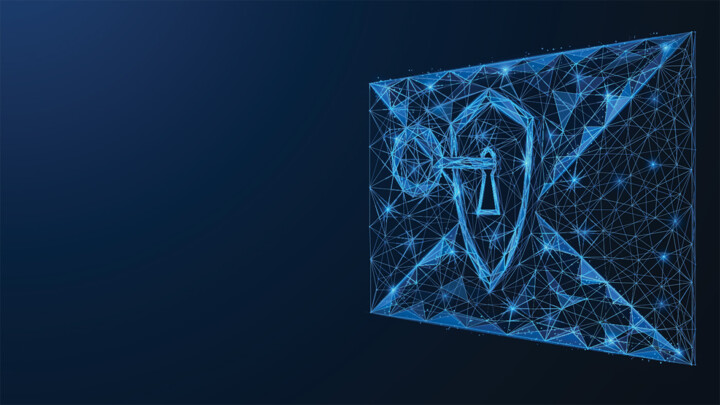 When it comes to email marketing, those who embrace digital responsibility and adhere to legal, technical, and ethical principles will gain greater long-term success. Information from mailbox providers and Internet hotlines helps to improve a company's own commercial emailing in line with Corporate Digital Responsibility.
A growing number of companies are scrupulously taking digital responsibility on board and are formulating digital ethics – because the fact is, not everything that can be done is the right thing to do, and not everything leads to sustainable success. This is also the case for digital marketing, with newsletters and other commercial emails being key components of digital marketing strategies and Customer Relationship Management (CRM). What also comes into play here is the protection of personal data, which is a core element of Corporate Digital Responsibility (CDR). As is the case with Corporate Social Responsibility (CSR), the CDR term encompasses all efforts towards corporate and social responsibility and ethics – in this instance, with a particular focus on digital topics.
Corporate Digital Responsibility is a key to success
Aside from the standard protection of personal data, CDR also offers many starting points for improvement for the email ecosystem. Ultimately, too many spam and phishing messages, but also unwanted newsletters, fill the inboxes and tarnish the reputation of email marketing. A growing number of companies are therefore acting to adopt responsibility for their commercial emails.
In the long run, it pays off for companies to take ethical guidelines into account in the technical planning and implementation of digital communication. One of the core benefits is that this makes life difficult for cyber criminals: by adhering to strict technical quality criteria, senders prevent abuse attempts such as phishing attacks. This in turn reaps benefits for the email recipients – namely, the consumers – who gain a lower risk of becoming victims of a cyber attack.
Digital responsibility kicks off with email
Mailbox providers reward senders' ethical behavior, given that they face a serious challenge in their endeavors to provide an optimal service. They must protect their users from unwanted or even malicious emails, while at the same time ensuring that the emails that are wanted continue to be received. Blocking malicious phishing emails and spam is a must. These are harmful and, for security reasons, must not be allowed to enter the inbox. For this reason, mailbox providers focus strongly on their filters. However, this can also lead to a situation where wanted mails cannot get past these filters.
On the other hand, senders who meet ethical standards and who can demonstrate these gain a great reputation. The outcome generally entails the improved deliverability of commercial emails. In addition to ethical standards, companies should also strictly comply with European regulations, such as the EU's GDPR, and generally abide by international law for email marketing. An option for senders to provide evidence of their high standards is that of certification from the Certified Senders Alliance (CSA), where the sender must demonstrably meet specific criteria over a long-term period. Mailings from certified senders are perceived as trusted emails by mailbox providers, associated with certain benefits.
Information on improving a company's own email marketing
Unfortunately, many companies and senders do not know how it might be possible to behave ethically and legally without restricting their own email marketing. Many senders lack the necessary information to improve their own actions.
With this in mind, the CSA supports certified senders with the information required to protect their (IP) reputation and to build trust with mailbox providers. For the assessment of data from various international sources, it has developed the 'Certification Monitor', which is available for certified senders. The Certification Monitor is a way to provide certified senders with transparency about their sendings – enabling them to work on existing issues and difficult customers.
The web-based tool assesses the senders' commercial emails and provides information on Spam Trap Hits, DKIM Errors, and the Spam Marking Rate. In addition, senders receive easy access to the feedback loops from 1&1: if a recipient has moved a commercial email to spam, the sender can immediately remove it from the distribution list. The eco Complaints Office also provides important information by assessing individual spam complaints from recipients in accordance with the CSA Criteria. As a result, senders then have the opportunity to identify any specific need for action and to pass this on to their customers or brands in order to protect them from future complaints and damage to their reputation.
Julia Janssen-Holldiek became part of the CSA team in 2014 and Director in 2017, and is passionate about creating and enabling quality standards for commercial emailing. Prior to the CSA, she worked for several years in Marketing and Sales at Dell. Julia studied business administration at the University of Cologne and the Universidad Torcuato di Tella, Buenos Aires.