November 2022 -

Data Center

|

Digitalization

|

Mobility
Data Drives Mobility
Tatjana Hein, eco Association, on digitalization and data use as drivers of sustainable, innovative and multimodal mobility solutions.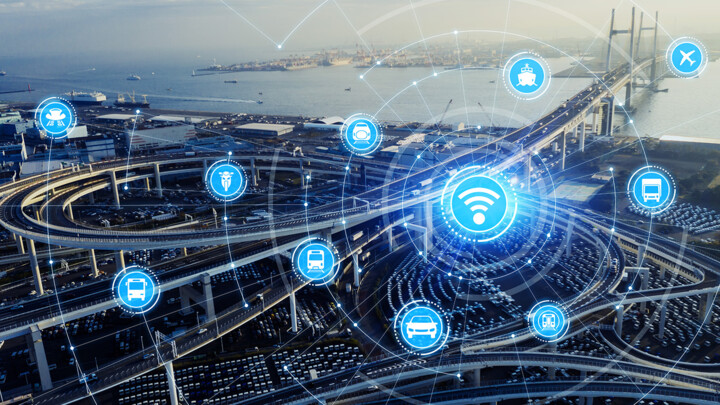 Mobility will become smarter and more connected in the future - but the way there is complex. Data is at the heart of the digital transformation. Data generation, access to data, and its cross-sectoral use is the key to future mobility solutions. Car manufacturers, mobility service providers, local and long-distance public transport, and energy suppliers are all part of the solutions and innovations in the transport sector. Data-based innovations can bring important and concrete benefits to citizens. They enable better transport and environmentally friendly urban planning. Digital infrastructures form the basis of intelligent transport and a functioning mobility system.
Using data for mobility as a sustainable ecosystem
Mobility is increasingly offered and accepted as "Mobility-as-a-Service" solutions. This requires data, the exchange of data to optimize use, analysis of real-time data, connected service platforms, powerful digital infrastructures, and the trust and participation of citizens to create a mobility ecosystem that meets the needs of users.
There is already enough data available to realize data-driven mobility, but the data is not shared, accessible, or connected. For example, the Mobility Data Space is already technically very well developed as a data space, including various use cases. But the best data space is of no use if the companies do not make their data available.
We have to think in terms of the future in order to jointly shape the mobility of the future, because data is an essential building block of the mobility industry. In this context, the mobility sector is an important driver of digitalization and education must continue in order to tap into shared potential.
Driving the mobility transition forward
The mobility industry is facing various challenges, particularly with regard to the mobility transition, such as sustainable mobility solutions, connected mobility concepts, charging infrastructure and e-mobility, data sharing, data sovereignty, or even the topic of accessibility.
There are already applications that are contributing to the mobility transition: mobility platforms that map mobility chains, the use of traffic data for route planning, sensor technology to detect free parking spaces or to curb parking search traffic, pilot projects for demand-oriented mobility in rural areas, and data-based fleet management, all of which play an important role.
The goal must be the networking of data for all areas of the mobility sector and linking services with each other. Only in this way can the mobility transition be advanced with the help of digitalization and via concrete applications.
From a monomodal transport orientation to a sustainable mobility ecosystem
For over 100 years, the car has shaped mobility and promised freedom, flexibility, and individuality with its strong monomodal transport orientation. However, this orientation is no longer in keeping with the times and no longer covers today's mobility needs. In the future, mobility can only function as a sustainable ecosystem in which different means of transport are connected with each other.
Mobility is part of the provision of public services and must be understood in exactly this way in the course of the mobility transition. The discrepancy between supply and access must be eliminated. This is also reflected in the relationship between data and its accessibility, provision, and shared use. In addition to companies in the mobility sector that do not deliver their data, do not share it or do not use its potential, citizens and their needs must also be increasingly involved.
Create incentives and establish digital identities
There must be a rethinking of the way mobility data is handled. Sharing and networking data could significantly improve the quality of mobility. Stronger data-based cooperation between companies in the mobility sector must be the long-term goal.
For citizens, simplified services and meaningful incentives could be incentives to share their mobility data and to make greater use of smart mobility services. A first step towards simplification could be the use of a digital identity for mobility services. This would make the creation of numerous accounts with different mobility providers and services superfluous. With a digital identity, users could use services ranging from public transport to sharing services to charging electric cars. The mobility sector could make a major contribution to establishing the use of a digital identity.
The mobility sector has a lot of potential to be an important driver of the mobility transition through the sharing of data and to create a sustainable mobility ecosystem.
Tatjana Hein is Project Manager IoT and Mobility at eco – Association of the Internet Industry. She is responsible for topics related to Internet of things like smart factory, smart city, smart home, and for the subject area of mobility. Before joining eco in 2020, she was content manager and creator at a European analytics provider and was also a guest author for several magazines (such as Big Data Insider, Website Boosting, UPLOAD magazine, marconomy, Contentbird). Before that she worked in an agency as public relations manager for several start-ups.