What dotBrands Can Do for Companies
March 2018 -

dotBrands

|

Branding

|

Online Marketing
What dotBrands Can Do for Companies
dotBrands use their brand names to the right side of the dot in an Internet address. In this way, .brands work exactly like long-standing top-level domains such as .com or .de – but simultaneously open up a large number of new possibilities. Not only do dotBrands have a complete universe of Internet addresses open to them; they can also innovate new business models, expand their distribution channels, and align their online marketing activities. But how many dotBrands are there at present? And how exactly do companies benefit from their own top-level domain?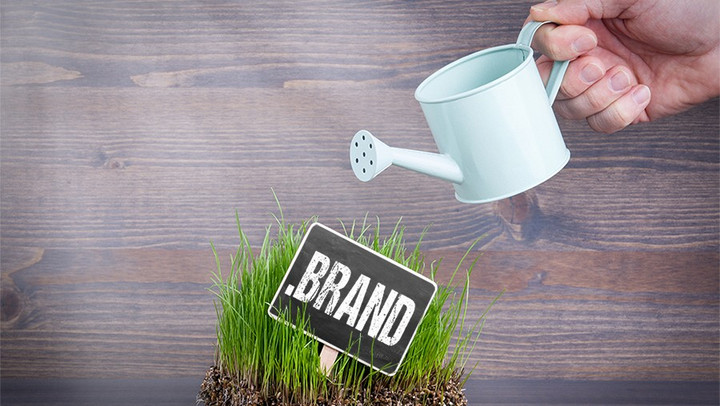 Global distribution of dotBrands* 
Worldwide, there are currently 554 dotBrands with 40 countries of origin. The USA leads the list of countries with the most dotBrands, followed at some distance by Japan and Germany: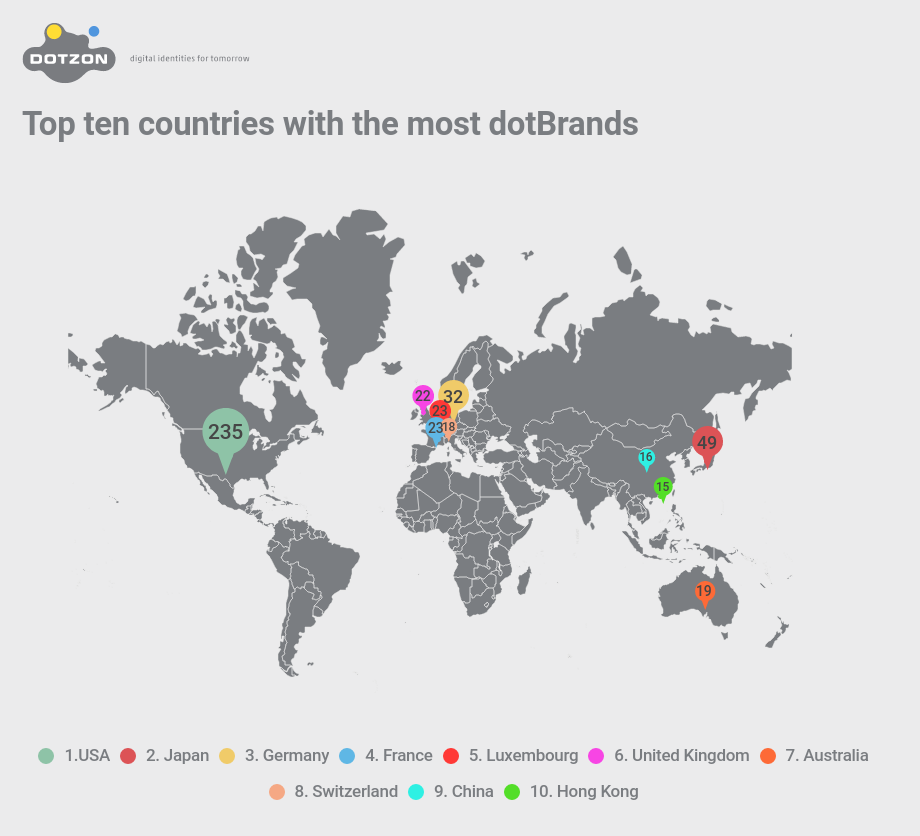 With a focus on the number of registered domains under all dotBrands, the following chart reveals a slightly different outcome. Here, Germany is at the top with 3,163 domain names, closely followed by the USA and France: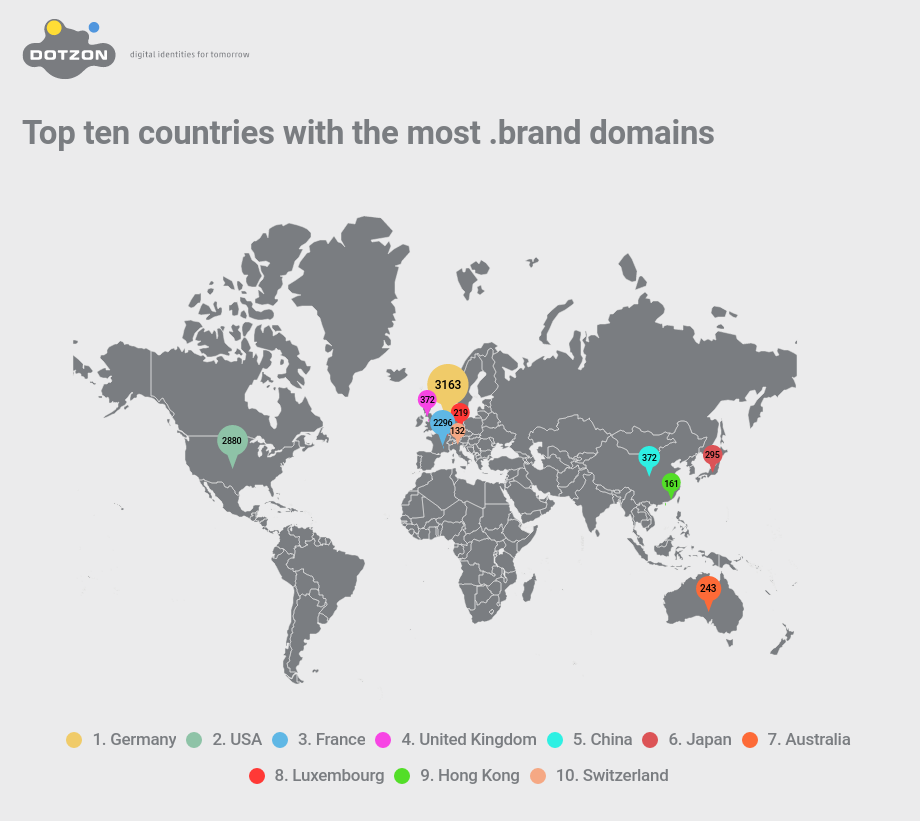 The view by sector reveals that, worldwide, the financial industry is at the top with 66 dotBrands, followed by the financial and Internet industries: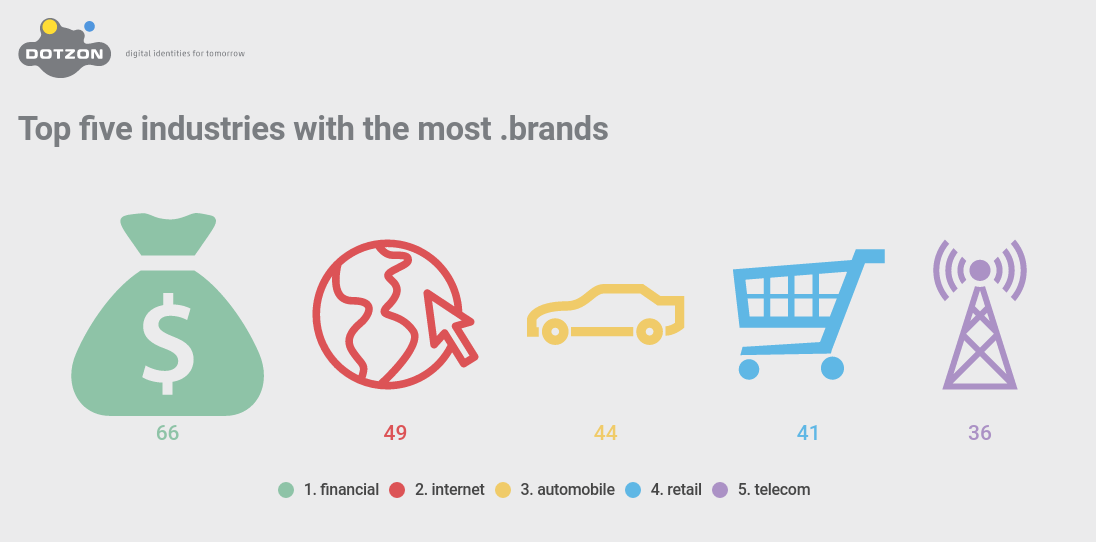 The companies with the largest number of registered domains under their dotBrand are based in Europe, followed in second place by China, and in third by the USA. With 1,695 domains registered under .mma, the insurance company MMA IARD from France is the leader, followed by the financial advisory DVAG with 1,239 .dvag domains and the car manufacturer Audi with 645 .audi domains, both from Germany: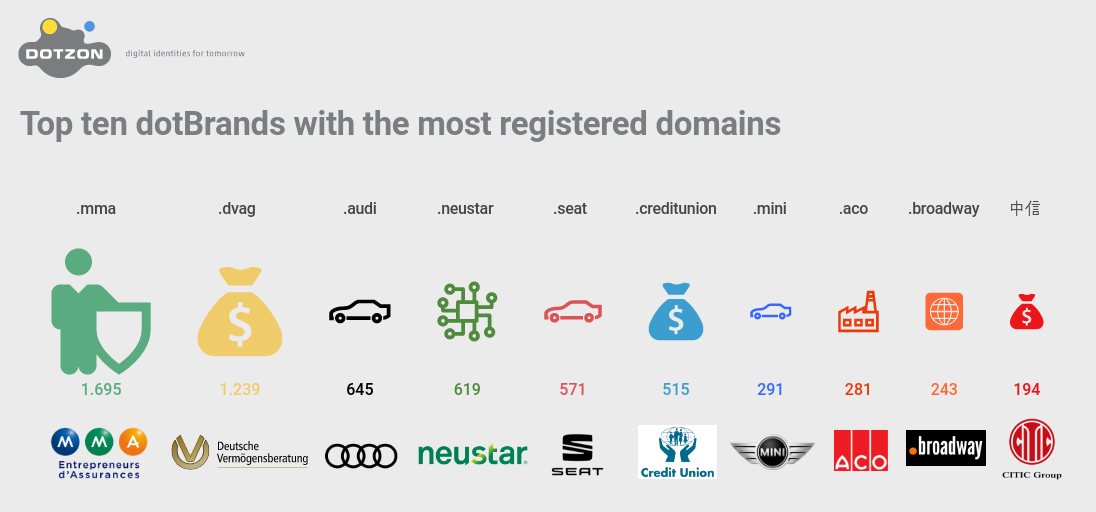 The benefits of .brands can be utilized in many ways. The following examples illustrate how dotBrands generate value by engendering higher levels of customer trust, providing more intuitive information, and enabling more efficient branding: 
1. Leading through innovation – .audi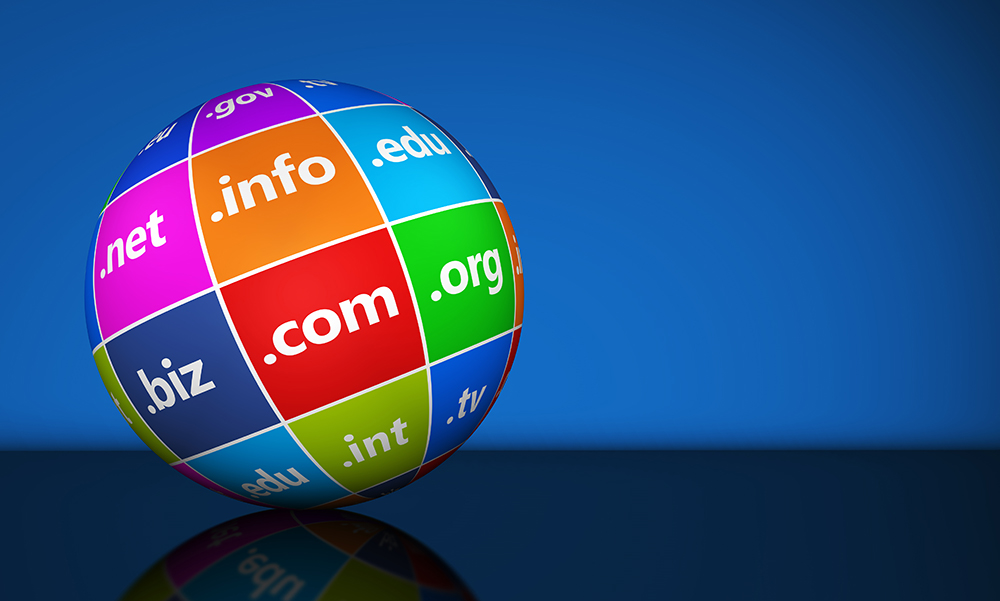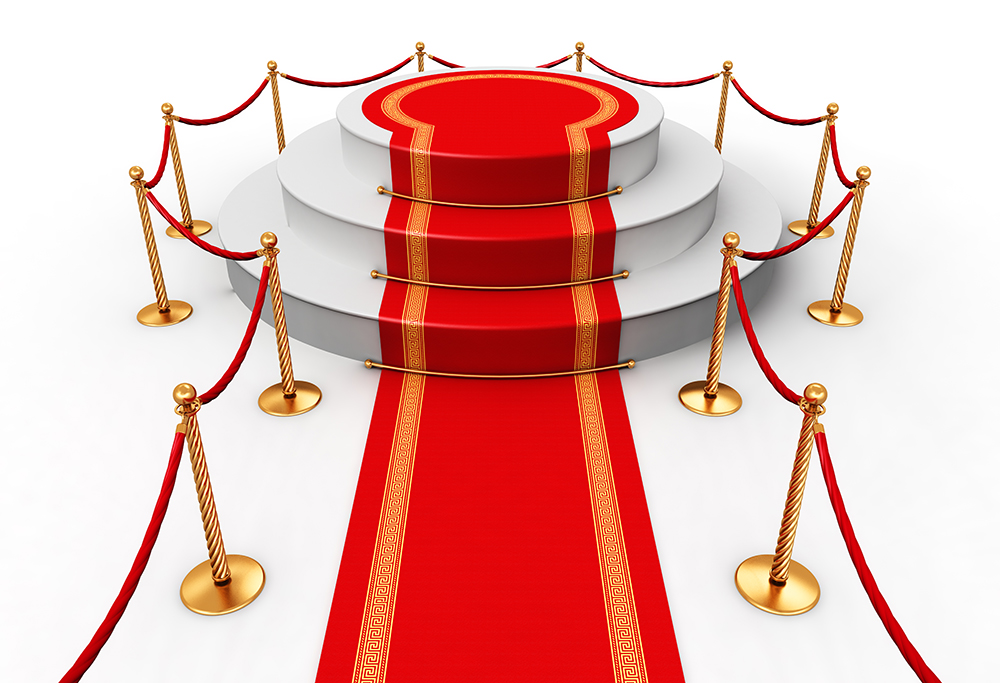 Especially when it comes to a better positioning in the market, a dotBrand increases efficiency. Even though Audi itself is ranked top in search, they are also heavily reliant on their car dealer rankings. In order to provide them with a consistent naming scheme, Audi registered a .audi domain name for each of its Audi Service Centers, external distribution partners, and licensees in Germany. Now, every partner can be identified as belonging to the Audi brand through the use of the top-level domain .audi.
For example, www.feser-lauf.audi benefits from being connected to the .audi brand domain, as the ending of the Internet address gives consumers confidence and build trust. This, from another perspective, also brings considerable advantages for audi: Increased traffic on the partners' websites results into higher conversion for .audi, since only the trademark holder Audi can own the related brand top-level domain.

2. Improved stakeholder communication – .edeka
With a dotBrand, companies also improve collaboration and communication with their various stakeholders. One of Germany's largest grocery store chains, Edeka, satisfies the communication needs of its various interest groups by offering each of them their own platform. Thus, stakeholders locate information easily, intuitively, and quickly.
Anyone who is interested in starting an apprenticeship gets relevant information on Edeka's digital platform for apprenticeships, www.ausbildung.edeka. Here, interested parties not only use the search function to find vacancies; they can also learn which qualifications applicants have to fulfil, how the application process works, and what Edeka has to offer its employees. Additionally, Edeka supports applicants with important tips and tricks for a successful application. 
For ambitious startups who are interested in launching their products in the grocery stores, Edeka started foodstarter.edeka. Startups can use the digital platform to present their products to the Edeka store owners, have their products tested by them, and finally get to fill Edeka's shelves on a long-term basis. In the related blog, successful "foodstarters" have the opportunity to give interviews and report on their experiences. 

3. Stronger customer loyalty – .emerck
A dotBrand strengthens customer relationships in new and innovative ways. Merck, a German-based healthcare, life science, and performance materials company improved their customers' interest with the digital magazine www.magazin.emerck. Within three different categories, interested parties gain exciting insights on various topics concerning "life", "innovation", and "culture". Each article is written in a clear, comprehensible language and is illustrated with a matching photo or graphic – and thus appeals to a broad audience. To everyone who wants to explore the world of pharmaceutics and life sciences, the online magazine is available in English and German. 
4. Better branding – .swatch
With the help of a dotBrand Internet address, a company easily presents the connection between itself and its products. In this way, customers intuitively perceive the tie between the company and its products. Watch manufacturer Swatch presents its new collection, POP, on the website www.pop.swatch. Interested parties find everything they need to know on the branded domain which was especially created for this purpose, instead of having to click their way through endless menus. Additionally, a brand domain name sticks in the mind much more easily than a generic domain name as it not only reinforces the company's name but also tells website visitors from the start who the brand is. 
5. Secure communication – .allfinanz
Allfinanz Deutsche Vermögensberatung, a German investment consultancy, offers its customers digital access to their mailbox at postfach.allfinanz. This has several advantages: Customers are not only able to retrieve information easily and at any time, they also have an additional communication channel at their disposal, on top of personal contact with their advisor. More important, however, is the fact that the security of the customers' personal data is guaranteed at any time.
As Allfinanz is the owner of the .allfinanz top-level domain, it has complete control of all facets of the top-level domain operation, which means that the risks of phishing, spam, or any other abusive usage plaguing Internet users today are practically non-existent. As a result, customers get greater confidence that their private data are protected in the best way possible. A dotBrand thus serves as the ultimate means to increase consumer trust and confidence.
Katrin Ohlmer is an expert in Internet Governance, Internet Infrastructure and Digital Brands. She is the founder and managing director of DOTZON, a consultancy specializing in developing Digital Brands and Identities. She regularly speaks at international conferences and supports the Internet Governance Organization ICANN in developing policies which deal with the enhancement of the namespace on the Internet.

Please note: The opinions expressed in Industry Insights published by dotmagazine are the author's own and do not reflect the view of the publisher, eco – Association of the Internet Industry.