doteditorial: Branding & Selling Online
March 2018 -

Branding

|

E-Commerce

|

Online Marketing
doteditorial: Branding & Selling Online
This month, dotmagazine investigates less well-trodden paths to branding and brand protection, and the use of advertising and email in selling online.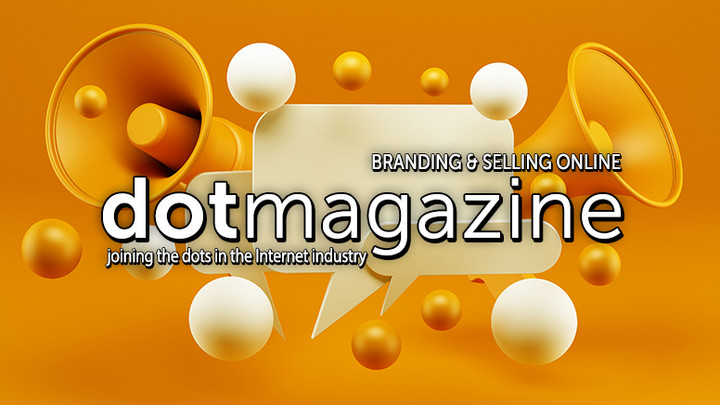 Welcome to the latest issue of dotmagazine, "Branding & Selling Online", which looks at a range of aspects related to branding, advertising, and commerce in the digital space.
Branding is clearly key to a digital strategy, but it involves and offers more than simple awareness raising. The industry insights this month take a look at some of the less well-trodden paths of branding and the impact of these, such as choosing your domain names, and protecting your brand's reputation through responsible emailing. "Selling" is also multi-dimensional, incorporating both the placement (or not) of sales messages through digital advertising, and extending to the actual transactions occurring between company and customer. So, join us this month for a slightly different take on branding and selling via the Internet.
How to launch and grow a brand are topics that both Lucie Poisson and Marie Le Maitre provide insight and advice on. Lucie Poisson offers a 6-step plan to developing a brand, and shows that branding can be more than just a sub-component of marketing: it can determine your entire strategy. Marie Le Maitre from CSC Global provides advice on best practices for launching a brand, arguing that companies need to take the full range of digital tools into account for building their strategy – even if they are not needed immediately. 
Claiming digital territory for a brand through the strategic choice of domain names is the topic for both Katrin Ohlmer, Managing Director of DOTZON, and Martin Kuechenthal, CEO of LEMARIT. In "What dotBrands Can Do for Companies", Katrin Ohlmer gives examples and explores the recent phenomenon of dot brands – top-level domains using the brand name as the identifier to the right of the dot (for example, .audi and .swatch). This strategy offers brands several advantages, such as creating an intrinsic connection between a company's products and its web presence, but also gaining full control of the digital space. As Martin Kuechenthal points out in his interview, "everybody who uses a dotBrand can make sure that everything that is behind the dotBrand is really original content or services from the dot brand owner." But it's not only about the dotBrands – Kuechenthal explains the changed world of top-level domains, and how the defensive registration of domain names is no longer the best strategy: With so many possible domain names to choose from, it is better to undertake careful monitoring of what is happening around a name, and to only take action when necessary.
Our Doing Business in Germany column for this month looks at the idiosyncrasies of social media in Germany – and how companies should not just assume that user preferences and behavior are the same everywhere when planning digital strategies.
The central significance of email as a tool within e-commerce is also underscored in this month's issue. While bulk marketing mails are a habitual aspect of online marketing, increasingly, transactional mails are also recognized as playing an important role for customer engagement and for generating revenue. Julia Janssen-Holldiek, Director of the CSA at eco, explores their importance and offers advice on getting them delivered. Expanding upon this theme, in interview, Magnus Eén, Deliverability Manager with Westwing, reveals why his company have chosen to have an email service provider take care of their transactional mails. But the effectiveness of any email strategy could be completely overthrown if local consent and data protection regulations are neglected. Media law expert Florian Daniel from DWF Germany looks at the topic of consent for advertising emails and explores the implications for companies if they overlook the fact that some forms of consent may expire over time. Turning to the subject of reputation protection for bulk mailers, Alexander Zeh, technical head of the Certified Senders Alliance (CSA) looks at how One-Click prevents accidental unsubscription.  
Finally, this month we also look at the topics of online advertising and ad-blockers and interview stakeholders from both side of this debate – Christian Bennefeld from eBlocker and Joerg Muehle from the publisher Heise Medien – to explore how the best interests of users can be served in online advertising.