Manage Presence and Achieve More
October 2018 -

Digital Communication

|

Unified Communications
Manage Presence and Achieve More
How presence management makes it possible to work more elegantly in a simple way - Detlev Artelt from aixvox offers advice to companies for the successful transition to new modes of working and managing.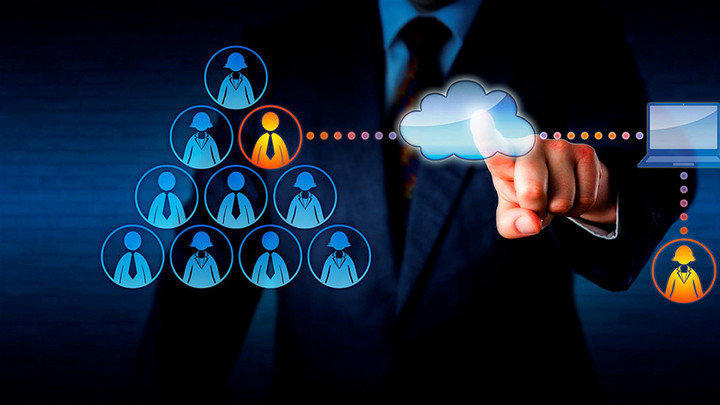 Presence management is a tool that is still used far too little in companies, which is surprising considering that the concept as such has been around for a long time. Even before the advent of Internet-based communication, telephones displayed via LEDs whether a colleague was in a conversation. One look at the colleague's workplace was sufficient and one knew that he or she could not be addressed now. 
That is all that is needed for a simple presence management. Later, when the first providers competed for the online chat messaging market, colorful dots, flowers or other icons were commonplace and made the concept of presence status more popular and brought it into the digital age. 

In the meantime, digitalization has encompassed all areas of communication and has also made the concept of unified communications possible. Unified communication is the integration of different communication channels into a unified virtual interface, so that an employee can easily and quickly use different channels to fulfil tasks without having to switch back and forth between different tools and interfaces or even devices. It is obvious that this approach leads to an increase in productivity and efficiency compared to a fragmented communication environment that is divided between different apps and tools. 
Presence management: an integral part of UC 
Within the context of this approach, presence management also reappears. Not in the role of a nice extra, but as an integral part of the concept. Unified communications is supposed to make work smoother and more efficient. The presence status also contributes to this because it enables users to visualize their own availability and to check the availability of colleagues. It can also be used to channel disruptive calls and optimize one's own working time. Usually, such a presence management is also directly linked to the digital calendar and automatically adjusts to correspond to the calendar entries. A red dot appears when a meeting is entered and a green dot appears when no appointment is set. In addition, the telephone line is also used as a source for the status, so that the status also appears red or busy during an active call.
In addition, users can at any time determine for themselves that they do not want to be disturbed, and set their status accordingly. For example, calls are then automatically not put through. This is useful if it is necessary, for example, to work on an important document in peace. In the UC environment, the presence status is naturally embedded and uses information from the various channels to automatically display the correct information to the outside world.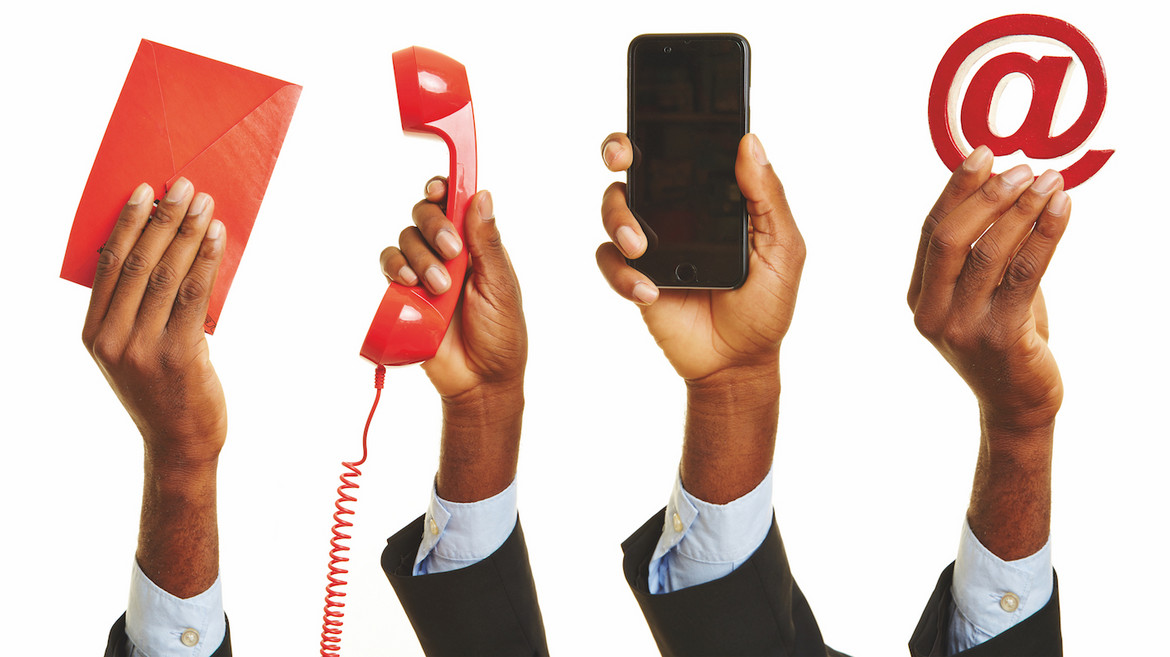 Presence management makes working more elegant 
The advantages of presence management are obvious, because in a work environment without presence status, the only way to find out if someone is available for a phone call is to call them. This procedure costs unnecessary time. In addition, the caller's own work may be interrupted several times or may not progress at all as they are busy trying to reach the colleague.  Thanks to the presence status, it can be directly seen whether the colleague is currently available or not. Accordingly, another channel, which may be more suitable in the present circumstances, can be selected. For example, if the colleague is in a conference call, it makes no sense to call. However, the caller can still send an SMS, an email, or a direct message, which the recipient can then read and either reply on the same channel on which the message was sent, or call back later. This whole process requires no meta-communication, but just a quick glance at the availability display of the colleague. It is therefore easy to imagine the enormous amount of unnecessarily wasted time that can be saved with presence management per year and employee. 
Local presence management 
Although the advantages of working together across remote locations are most obvious, managing presence also offers some advantages on-site. For example, employees can see whether their colleagues are in the office or on the road, if they are on the phone, and so on. This helps to avoid unnecessary to-ing and fro-ing in the office. Not only can employees be integrated into the concept, but resources such as the meeting room can also be integrated. Here, processes can also be simplified through the digital management of the availability status, for example by an employee not having to write a cumbersome circular mail or even fill out a piece of paper in the meeting room to ensure that the room is available at the desired time. Rather, they simply enter the times at which they want to occupy the room in a digital calendar, which then feeds the availability display of the meeting room. 
Presence management beyond the boundaries of your company 
Once you have implemented presence management for your company and availed yourself of the advantages, you can even go one step further. The magic word here is "federation". This is not the "United Federation of Planets" from the TV series Star Trek. In fact, it refers to a database management system that allows access to several other autonomous information sources without copying their data. Thus, the presence status of cooperating companies such as suppliers, partners, and customers can be integrated. The advantages of presence management can therefore also be used beyond the boundaries of your own company and help to significantly enhance business relationships. 
Without much effort, employees in different companies can communicate more smoothly within joint projects without sharing something that should not be shared. 
The benefits of this communication in the confederation can be better understood with the help of an example: An employee wants to contact a supplier urgently because he or she needs information about a product. However, he or she can see that the supplier is not available through the existing federation even before the call. Now the user can choose to be notified as soon as the supplier is displayed as green again. As soon as the notification arrives, the employee asks briefly via chat whether a telephone call is possible and receives a positive answer. This means that the two can carry out their call. Since both work in a unified communications environment, the supplier can easily show the document live via screen sharing. Now the partners realize that certain details of the product do not fit. However, neither of them can decide how to deal with this information, so they bring a third colleague into the conversation who has the appropriate knowledge. With the help of the colleague, the two can solve the problem quickly and easily. 
The crux of this little story is, of course, that for this process it was not necessary to write dozens of emails and make (or attempt to make) even more calls. Rather, a single call was all it took. 

Presence management: suitable for companies of all sizes 
Despite all the advantages, there are still some companies that do not yet use presence management. In most cases, these are not the large multinational corporations who, on the contrary, very quickly recognized the advantages of unified communications with presence management for themselves - both in terms of work improvement and cost savings. Instead, it is  small and medium-sized enterprises which tend to be rather slow in adoption, although they could also profit enormously. After all, even companies of this size often have locations that are far apart or locations with many employees, and of course, these companies may also have employees who need to be on the road a lot. For all these scenarios, presence management can be an important tool to improve processes. 
But it is not only these criteria that should speak for presence management; also the change in the way we work should too: young employees wish to work more flexibly. They would like to be able to work from different locations. For example, there is a growing need to be able to work simply from home to better reconcile family and work. Here, medium-sized and small companies can exploit untapped potential if they dare to take the step towards presence management. 
Conclusion on presence management 
Presence management can help to make every day work easier and more efficient. Fundamentally, this is a simple tool that simply needs to be used correctly. Small and medium-sized companies can also dare to adopt it and thus take a further step towards smarter working. 
 

Detlev Artelt is CEO of aixvox GmbH, a manufacturer-independent consulting company in Aachen. He heads the competence group Unified Communications at the eco Association and the CG Business Communications at EuroCloud and is speaker and presenter at many international congresses and fairs. He is the publisher and author of the "voice compass" book series, the standard book for business communication. 

Please note: The opinions expressed in Industry Insights published by dotmagazine are the author's own and do not reflect the view of the publisher, eco – Association of the Internet Industry.