Companies Must React to Data Growth Strategically
July 2017 -

Industrial IoT

|

Networks

|

Internet Industry

|

IoT
Companies Must React to Data Growth Strategically
All communication services from one single source and via one single port – a practical solution to the growing data volume thanks to Internet of Things (IoT) and Industry 4.0. Alexander Frese from ITENOS explains.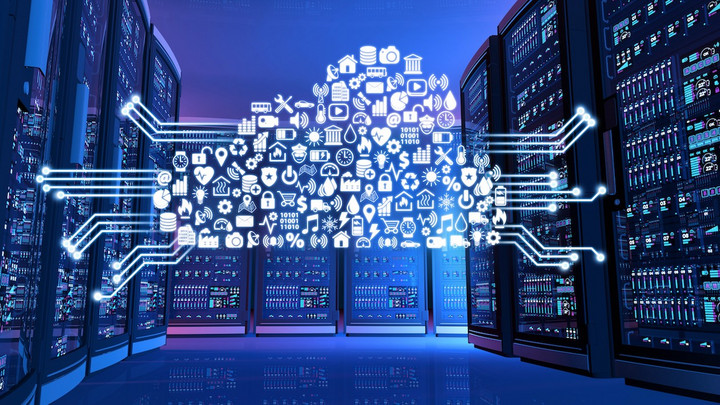 The volume of digital data generated worldwide is growing steadily. According to Statista, it amounted to 179 trillion gigabytes in 2016. And the data volume transmitted via telecommunication networks shows similar growth figures: According to a report of the Federal Network Agency of Germany, it reached some 22.5 billion gigabytes in 2016.

The reasons for this evolution are diverse. One of them is the fact that a huge part of this data is transmitted in the business sector, as companies often act as nodes in a communications network. Many offer videos via YouTube, they transmit conferences and trade fair appearances as live events, use video conferences for meetings, sell products via web shops, and meet their customers in social networks.

The cloud can be considered as another reason for this growth, as many business applications are operated by providers on the Internet.

The increasing transmission of machine data within IoT and Industry 4.0 are further important drivers for the data growth. By 2025, the total data volume is expected to increase tenfold, and the share of IoT data will grow from currently 2 to 10 percent by 2020, according to a Dell EMC study.

Strong data growth through Industry 4.0
At present, the IoT data volume in communication networks is specifically increased by the issue "predictive maintenance". Here, sensors permanently monitor the condition of machines and facilities and send data to a cloud application via communication networks. The application then evaluates the data and may, for example, recommend the exchange of worn parts within a certain time.
This field of application is quite popular among companies, as it quickly leads to shorter downtimes, higher production efficiency, and lower costs. And digital monitoring can also be performed in old facilities through retroactive installation of modern sensors. This again will cause a sharp increase in data volume, because these sensors transmit their data at one-second intervals. In big facilities, enormous amounts of data will thus be generated that must be transmitted via communication networks.

For companies, new questions emerge against the background of data growth, IT infrastructure, and network connection. As telephone connections predominantly use the Internet protocol, telephony has already become a part of data communications. The aforementioned digital volume, however, by far exceeds the limits of a common Internet connection. Thus, many companies use different provider contracts to cope with the requirements for communications and content, leading to a highly complex meshwork of connections and interconnects at numerous providers. And this meshwork is expensive and not by any means fail-safe.

High requirements on the communication provider 
So, what is really necessary for a company? First of all, it is important to reduce the complexity. This can be achieved by engaging only one single provider. It not only reduces the connection costs, but also improves the business overview of the cost structure and it facilitates the different digital services. One single provider must meet high requirements, however. Due to the diversity of the different connections, the following five functions are of high importance:
IP-Transit: Direct connections to the big eyeball networks of the communication providers represent the basic function to enable telephony and data connections in all directions.
IP-Access: Direct access to the backbones of different Tier 1 Internet carriers is equally important. It increases the transmission bandwidth and reduces latency when accessing resources on the Internet
Cloud Connect: Broadband direct connections to leading cloud services such as AWS, Azure, or Google would be ideal.
Internet Exchange Connect: A high-performance provider can offer a direct connection to DE-CIX, the biggest Internet exchange worldwide, as well as possibly to further well-known exchanges such as AMS-IX, LINX, LU-CIX or FR-IX.

Ethernet Connect: The data exchange between two locations via point-to-point or multiple Internet connections should easily be possible. 

Ultimately, it all comes down to a service bundle, in which businesses obtain all communication services from one source and which they can access with their IT via one single port. Thus, cost intensive and slow cross-connect implementations, complex site selection procedures, and expensive equipment accommodation in Tier 1 cities like Frankfurt now belong to the past.
Bundling of communication services offers benefits
This innovative method of service provision offers two important benefits:
Efficiency: Separate connections to each service result in cross-connects. The users of a digital service bundle, however, only need one single access port and a connection to the platform. Connectivity is scalable upwards and downwards anytime, and port sizes of up to 100 gigabytes increase resilience. Such ports normally use multiple VLAN tagging to enable the allocation of different services to one single physical port, thus allowing a defined end-to-end service quality.


Costs and time: The costs for ports and cross connects are reduced, because only one or –in redundant configuration – two ports are necessary. In addition, there are time savings and a shorter time to market, as the booked services can be connected and used earlier. Time savings are also achieved with respect to incident management, which becomes less complex thanks to the "all from one source" principle. And last, but not least: The connection can also go through a company's own data center.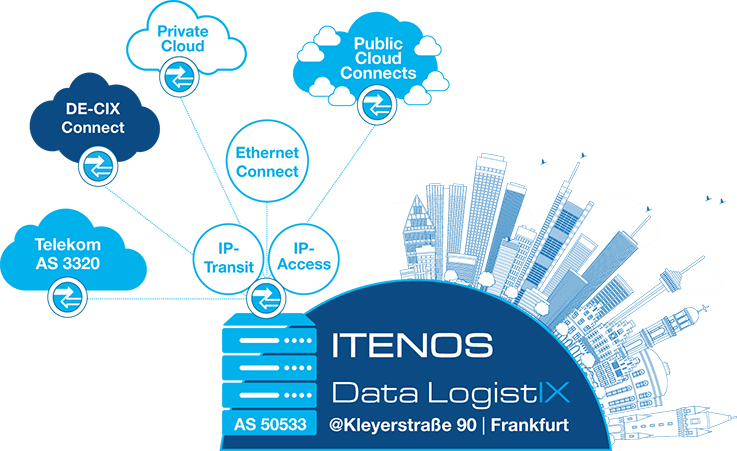 Moreover, premium quality is a vital factor. With Data LogistIX, ITENOS offers such a virtual interconnect platform that reduces cross connects to a minimum. Via Data LogistIX, customers can reach 250 million business partners in the Deutsche Telekom network on the shortest path. The high access quality is reflected in the performance data. Less than 10 milliseconds is the measured average round trip delay (RTD) to access Data LogistIX within the most important European business locations, and the port availability is 99.98 %. Thus, it can entirely replace existing solutions.
Alexander Frese has uniquely diversified professional international management experience, 18+ years on marketing strategy, digital transformation, brand building and business development.
Over the years, Alexander has helped to shape the digital transformation in different roles. He knows the challenges of the digital industry from the perspectives of a consultant and from the business side.

Please note: The opinions expressed in Industry Insights published by dotmagazine are the author's own and do not reflect the view of the publisher, eco – Association of the Internet Industry.