Frankfurt Data Center Market: Constantly Adapting as the Baseline for Digital Transformation
December 2018 -

Data Center

|

Doing Business in Germany
Frankfurt Data Center Market: Constantly Adapting as the Baseline for Digital Transformation
What makes Frankfurt such a desirable location for data centers? Marc Fröse from Etix Everywhere examines how to make the most of the global epicenter for colocation.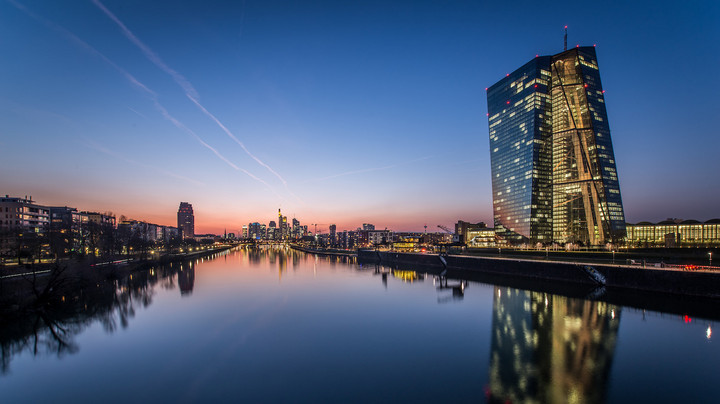 Frankfurt: a never-ending growing market? 
Frankfurt has been in the global top 10 colocation ecosystems for decades, but since the beginning of the year, the city is more specifically in the spotlight of the data center industry, and for a good reason: the major financial hub of Germany is set to overtake London to become the largest cluster in Europe by the beginning of 2019. In 2017, Frankfurt had 96 data centers. As of 2018, there are now 107 data centers, 530 service providers, and 13 network fabrics, according to Cloud Scene. And the demand is still growing: 60% of building permit applications concern data centers, and a huge number of DC providers are asking the local utility provider for several hundred MW as additional demand.
The drivers that made Frankfurt a global epicenter for colocation 
Frankfurt has experienced a great economic development, emerging initially as a financial and commercial hub in Germany, and then in Europe. The presence of the European Central Bank, the German stock exchange, the German central bank, and hundreds of commercial banks and branches of foreign central banks underline the city's status as the most important financial center on the European mainland. All these financial institutions have boosted the digital transformation of the city.
Frankfurt has established itself as an international connectivity hub thanks to the German Internet Exchange (DE-CIX), the world's leading Internet Exchange, a carrier and data center-neutral Internet exchange point. The IP traffic throughput reached 6.7 Terabits per second (Tbps) in 2018. Connecting 850 networks, DE-CIX is distributed over more than 30 data centers in the Frankfurt metro region. 

The city offers faster performance, speed, and reliability, which is much valued at the digital edge.
The availability of land made Frankfurt very attractive, in particular compared to London. The city had an abundance of new space available for expansion in the Frankfurt Rhein-Main urban area. Frankfurt is forecast to have grown by over 34,000 m2 of raised floor space – or approximately 60 MW of DCCP (Data Center Customer Power) – during 2018. 

But (there's always a but)
As everybody wants to host their data in Frankfurt, prices to acquire land are getting higher. Investors' concerns that there will be not enough space to meet the forthcoming demand for future server capacities also have a significant impact on land prices. As a result, data center providers are acquiring land that is getting further and further away from Frankfurt center, gradually losing the benefit of proximity to DE-CIX. 
The demand for power in Frankfurt is also growing exponentially. In 2015, Frankfurt became the first data center market to reach 30MW of colocation take-up in less than one year. According to Borderstep Institute, if the current trends in IT usage continue, German data centers' energy consumption will increase further and reach more than 14 billion kWh in 2020, and possibly even 16.4 billion kWh in 2025.
Since 2000, Germany has enforced the German Renewable Energy Sources Act, with the long-term goal of becoming extensively greenhouse gas-neutral by 2050. The laws have been modified several times since, but they have had a huge impact on energy prices, making power prices 50% higher than those of France or the Netherlands, for example. Depending on the scale of the infrastructure, the power represents on average 60% to 80% of the operational costs of a data center. 

All of these challenges drive data center providers to constantly reinvent their business models in order to incorporate the changes in their ecosystem, and to finally optimize the technical and commercial environment for their clients in order to face the challenges of digital transformation. 
Different data center providers have joined together to form an association, "The Alliance for the Strengthening of Digital Infrastructures in Germany", trying to get a partial or complete exemption from the standard renewable energy taxes, called "EEG", from the government, similar to the one that industry - e.g. alloy production plants – has obtained.
Additionally, one option for data center providers would be to develop their own power source onsite, next to their data center, and disconnect from the grid. Clients of the data center can save the costs for power network usage and renewable energy taxes. Nevertheless, this solution requires vast space and enormous CAPEX. 

Others are establishing creative partnerships to overcome these challenges - for example, partnering with a utility provider, as has been done between EVO, an established energy company in Germany within the MVV Group, and Etix Everywhere, a global data center provider and operator. Etix Everywhere won the trust and partnership of EVO through a competitive selection process. Etix Main DC #1, a colocation data center, will be built on the EVO headquarter campus. 

This partnership will ensure reduced network usage fees, independence from the Frankfurt utility network, and best power performance and availability, as well as potential future reusage of the exhaust heat from the cooling system. 
The customers in Etix Main DC #1 will therefore benefit from lower rates for power usage, a maximum redundancy as a backup site for a Frankfurt primary data center, and a very low latency to DE-CIX.
Etix Main DC #1 in Offenbach, in the Frankfurt region in Germany, is a 15 MVA joint venture data center between: Etix Everywhere, a global data center provider and operator; EVO, the local utility provider for electricity, natural gas and heat in Offenbach; and Data Center Group (DCG), a leading data center design, planning and certification company in Germany. 

With a background of almost 20 years in the ICT industry and business development in several multinational companies, Marc Fröse has evolved a comprehensive perspective on complex and explanatory environments.

In all of his activities in various roles in the outsourcing and infrastructure industry, Marc is always a reliable contact for either operational staff and C-Level counterparts in the creation of trustful relationships and long-term solutions.

Please note: The opinions expressed in Industry Insights published by dotmagazine are the author's own and do not reflect the view of the publisher, eco – Association of the Internet Industry.