Reach Out – The Internet Exchange is Coming to the Regions
December 2018 -

Connectivity

|

Doing Business in Germany
Reach Out – The Internet Exchange is Coming to the Regions
A direct connection to the world's largest Internet Exchange is the basis for many enterprises to achieve the best quality. DE-CIX, the world's largest Internet Exchange operator, and GasLINE, one of the leading fiber-optic network providers in Germany, will create fast direct connections from public utilities and data centers to the DE-CIX sites, providing an expansion for peering into regional areas.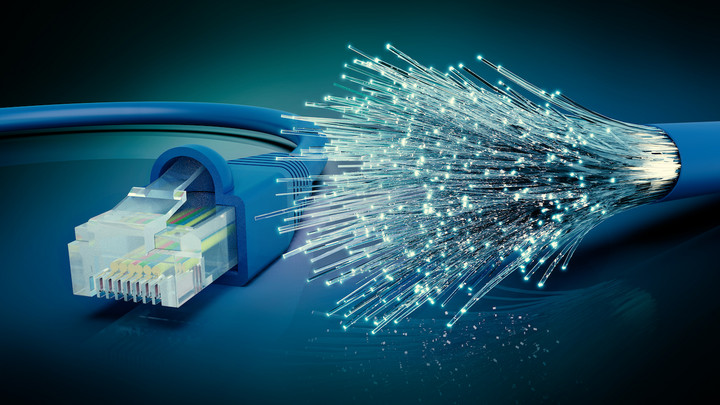 For many companies, the Internet is becoming an essential basic infrastructure for their core business. Let's look at the energy and utility industry, for example. Here, all major players use a platform supporting dynamic interconnection. Analyses, end-to-end visibility, insights and controls are realized via digital platforms. This improves processes: faster purchasing and hedging strategies for upstream events mean higher margins and greater profitability, while real-time data from across the value chain can help improve production efficiency. On-demand, omnichannel access to ecosystem partners provides more targeted, accessible, and actionable insights. For municipal data centers, which "produce" a corresponding volume of data for transmission via the Internet, improved efficiency would naturally be highly welcome. 
Bringing connectivity "to the regions"
"Project Reach" has been introduced by DE-CIX with the aim of extending the reach of its services. This will increase the number of locations where customers can connect to the world's largest peering platform. The world's largest Internet Exchange is "coming to the regions". This is how the strategy and joint implementation of this infrastructure and access cooperation project can be described.
"Project Reach" involves a collaboration with GasLINE. The infrastructure provider has integrated the main data center locations of the commercial data center providers in Germany into its backbone. This joint offer, comprising network infrastructure from GasLINE and access to DE-CIX sites for companies, will create a new network connection providing high-quality benefits and cost efficiency for IP data traffic at the same time. 

The project is not about replacing existing network connections of various kinds in order to cut costs by using another provider.
The DE-CIX peering platform allows Internet service and content providers, transport networks and companies to exchange data directly and in a cost-neutral way. This provides DE-CIX customers with redundant, secure connections while also giving them control over their data traffic routes. Peering at DE-CIX provides low latencies – because every microsecond counts. The added value for corporate customers lies in the fact that a company invests in a direct connection to DE-CIX – for instance, for 3 to 5 years – to allow peering directly at the Internet Exchange.
A DDoS mitigation provider who examined the Internet routes as part of the DE-CIX evaluation found that 25% of the routes are available at the DE-CIX route servers. This means that DE-CIX represents a quarter of the Internet routes and can therefore directly route the same amount of IP transit traffic without passing an IP-Transit provider. Unlike IP transit, data traffic exchange with this model is free of charge. This can reduce costs up to 20%. The most important prerequisite for the use of this offer is an autonomous system number (ASN). 
For years, GasLINE has been an established infrastructure partner for broadband connectivity expansion in local communities and for fiber-optic connections to regional Internet Exchanges. GasLINE can also provide network capacity to municipal utilities and data centers operated by local authorities for peering directly with DE-CIX. For these routes, DE-CIX can interconnect with GasLINE at Layer 2 on the networks. GasLINE can use its own fiber-optic network at Layer 2 (Ethernet) to route the data traffic from the location of a municipal utility or a data center to the nearest DE-CIX locations.

Multiple advantages of interconnection
For telecommunications service providers serving end users, the advantage of the type of interconnection strategy exemplified by "Project Reach" lies in the quality of the products and cloud solutions. User experience, including Internet-based multimedia services such as IPTV (e.g. WaipuTV or Zattoo) and the streaming of media library content (e.g. Netflix or Amazon) is significantly improved. For digital business models and applications, it is crucial that interaction between business partners, people, IoT devices, locations, and data exchange within a cloud happen almost in real time.
Interconnection bandwidth guarantees permanent availability. This is the capacity required to exchange data via private direct links at exchange points with various providers, business partners, and within ecosystems.

According to the current global Interconnection Index 2018 (published by Equinix Inc.), demand for interconnection is increasing in many industries. To come back once more to the energy and utilities industry: here, the demand is forecast to grow by 73% between 2017 and 2021 in the U.S., Europe, Asia Pacific, and the LATAM region. This puts the energy sector at the top of the industries surveyed. This perspective justifies a direct DE-CIX connection for municipal utilities so that they can meet these capacity requirements in the best possible way. With the digitalization of the economy, demand in other sectors is also forecast to grow. Examples include:

Wholesale and retail trade sector +67%
Banks and insurance companies +65%
Cloud and IT +37%

In the future, digitalization will increasingly produce business models based on digital platforms. These will be either complementary offerings, tools, data analytics, and other added value in digitalized business models, or entirely platform-based new digital business models. The major U.S. providers generate billions in sales (e.g. Apple US$ 900 billion and Amazon US$ 750 billion). Other companies use platforms such as Visa Card with US$ 260 billion, Procter & Gamble with US$ 240 billion, or Unilever with 200 billion US$ in revenues (source: Google Finance). This is also a promising strategy for companies based in Germany. Apart from ecosystems, there are more and more platform systems which are also created by linking up decentralized infrastructures. For companies offering a range of information and applications provided via the Internet, it is an infrastructure optimization strategy to opt for direct interconnection and peering at DE-CIX.
Sabine Zimmermann can look back at 20 years in the telecom and Internet industry. In 2001 she founded her Company X.O Group GmbH (former Xsense), a network of specialists and consultants. Sabine Zimmermann is the co-initiator of the Initiative Digital.


Please note: The opinions expressed in Industry Insights published by dotmagazine are the author's own and do not reflect the view of the publisher, eco – Association of the Internet Industry.