Data Center Models and Their Customers
December 2018 -

Data Center

|

Doing Business in Germany
Data Center Models and Their Customers
Data centers may be powerhouses of the digital economy, but they come in all shapes and sizes, with different services models, different business models, and different locational advantages. dotmagazine asked Dr. Béla Waldhauser, from the Alliance for Strengthening Digital Infrastructures in Germany, to unravel the complexities and explain what kind of customer business cases are most appropriate for what kind of data center.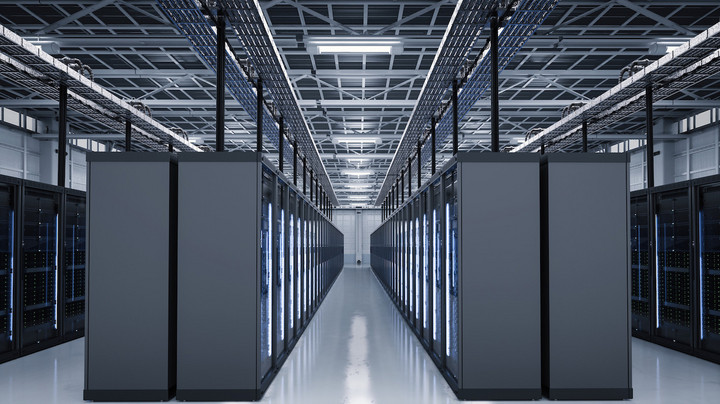 Watch the 9-minute video above or on YouTube, or read the transcript below:
dotmagazine: Could you explain the different data center models and their respective customer profiles?
Dr. Béla Waldhauser: So first of all, let me focus on colocation data centers. Colocation is very simple. We have the big building. We are supplying power, cooling, and security. That's it. Our customers are bringing in their own I.T. and telco equipment. So that's what I would like to talk about in the next few minutes.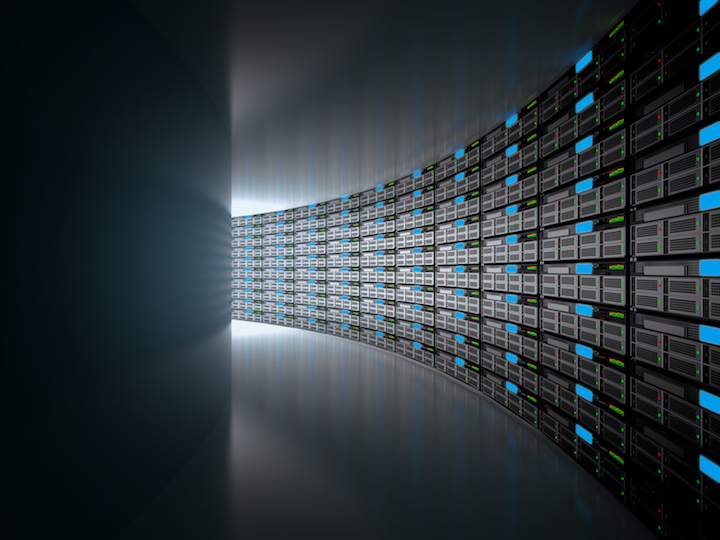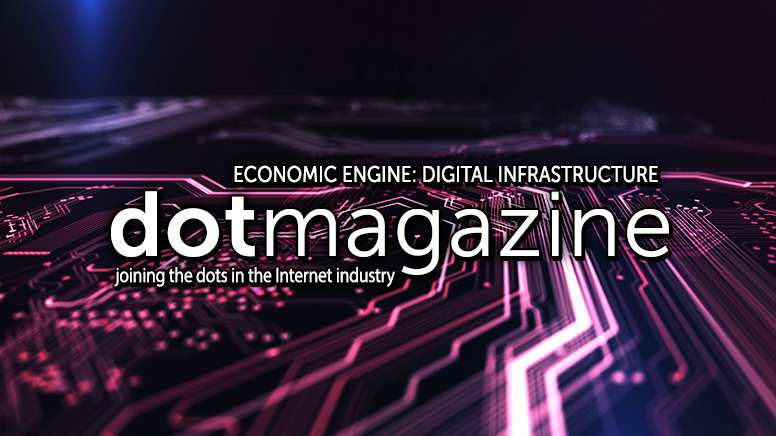 Large colocation data centers
We have a concentration of fairly big data centers of those kind of colocation data centers in the Tier 1 cities like London, Paris, Amsterdam, Frankfurt and, in the meantime, also Dublin. These kind of data centers are for any kind of customer. I mean, we have very small customers with one, two, three, or four racks, usually carriers providing connectivity – because these data centers with hundreds of customers usually are a marketplace. They are a marketplace in itself, an ecosystem so to say. So we attract enterprises, the public sector, finance sector, and corporates, but also carriers, ISPs, Managed Service Providers, and cloud players. 
If you're talking about the last three to four years, then more and more cloud providers are coming to Continental Europe in order to provide their cloud services. 

And usually they use our colocation data centers to start with, which is part of the growth we have at the moment – because these cloud providers are taking up three, four, or five megawatts, and even more. So, that's part of the growth. 
But I've just signed a big deal with a German automotive supplier for Frankfurt, because they did the traditional make-or-buy decision, and they decided to buy the data center but still own and operate their own I.T. So this is fundamentally the business case. And honestly speaking, we cannot build fast enough. Demand at the moment is much higher than supply.
So the business case is very simple. We just need a lot of money, and building permission just to build it, and then it's in most cases filled up already before we're even ready for service. 

Small regional colocation data centers
On the other hand, we have smaller data center providers, usually not in the Tier 1 cities but maybe Tier 2 or Tier 3. The prime example in Germany is noris network, which are based in Nuremberg, but they are not a pure colocation provider. They do that business as well, but they are mainly a managed service provider focusing on regional enterprises, some public sector as well, providing them a much wider range of services. So it's not just building, power, cooling, and security. 
Edge data centers
Then Edge is a buzzword. At the moment I don't see edge data centers – at the moment in 2018, that is – but we'll see the need for more edge data centers in the near future. Not because most Internet of Things applications need a very low latency. If you think about your fridge connected to the Internet: the fridge and you don't care about latency. But if you're talking about 5G, connected cars, autonomous driving, and smart city, these are real applications for very, very low latency. That means you need processing units and storage units – small data centers – all across the country. This is true for all countries – it is not German or Europe-specific. This is global. So, we will see more of these edge data centers – however they are (maybe containerized) – in the near future with the deployment of 5G. But also Industry 4.0 is latency-sensitive. So in a factory you need an edge data center for latency-sensitive applications. 

I think you will see the whole range of small data centers maybe at the edge, medium-sized data centers maybe regionally, and bigger data centers in the big hubs where, for example you have the big Internet exchanges like DE-CIX in Frankfurt, AMSIX in Amsterdam, or LINX in London.
Hyperscale data centers
And you will see the hyperscale data centres. If you look at the press, then the hyperscale data centers are mostly placed in Scandinavia or Dublin, if we are talking about Europe. There's not a clear definition of hyperscale data centers, but maybe 100 megawatts and above I would call a hyperscale data center. If you look at the analyst reports, then more and more data will be processed and stored in these hyperscale data centers. From a German point of view, I'm not happy that we don't have any hyperscale data centers at the moment in Germany. I think we need these hyperscale data centers as well. Digital sovereignty is one of the buzzwords – because my personal preference is to have the data in Germany and not somewhere else.
If I'm looking at all these different kinds of digitalization, like 5G, connected cars, autonomous driving, smart city, and IoT, the amount of data processed and stored will increase substantially and therefore the need for new data centers. So I think for the next five to 10 years we will see another big growth in the data center arena. 

dot: Is there a need for small and medium-sized regional data centers to take a new strategic approach in order to remain successful and build their business cases? 
Dr. Waldhauser: As long as these regional data centers focus on regional enterprises, I think they will be successful. But in addition to pure colocation, they need to offer additional services. And that's a reason I mentioned earlier noris network in Nuremberg, because they're providing a much broader scale of services to their customers. I think that the prime example of these – I would not call them data center providers, more managed service providers – is to help the medium-sized enterprises or small enterprises in the regions on their way to digitalize their business. Because that's where we are lacking, not only in Germany but in Europe. A lot of these medium-sized enterprises don't know how to digitalize their business. They will be eaten up if they don't do this, because digitalization is very disruptive. So you need to be very fast. And these businesses, these suppliers, can support the small and medium enterprises.
Theoretical physicist Dr. Béla Waldhauser is Chief Executive Officer of Telehouse Deutschland GmbH and KDDI Deutschland GmbH. Previously he was responsible for the German operations of Global Switch, and prior to that TeleCity. Before this, he was Managing Director for Germany and Austria for Teleglobe. For several years, he has been Leader of the eco Competence Group "Data Center Infrastructure" and since 2011 Member of the Jury for the "German Data Center Prize" in conjunction with the annual "Future Thinking" congress. In 2014 he was invited by the German Federal Ministry of Education and Research, as an expert and as a member of the eco Association, to actively participate in establishing the new strategy platform for "ITC in Horizon 2020". Dr. Waldhauser is also Spokesperson of the Alliance to Strengthen Digital Infrastructures in Germany, set up in early 2018 under the umbrella of eco to support Germany's development as a digital location.