Making the Right Decision for Your Data Center Strategy: 4 Approaches to Financing Your Company IT …
October 2018 -

Data Center
Making the Right Decision for Your Data Center Strategy: 4 Approaches to Financing Your Company IT Infrastructure
What best suits your company needs and budget for your IT infrastructure? Marc Fröse from Etix Everywhere looks at the alternatives.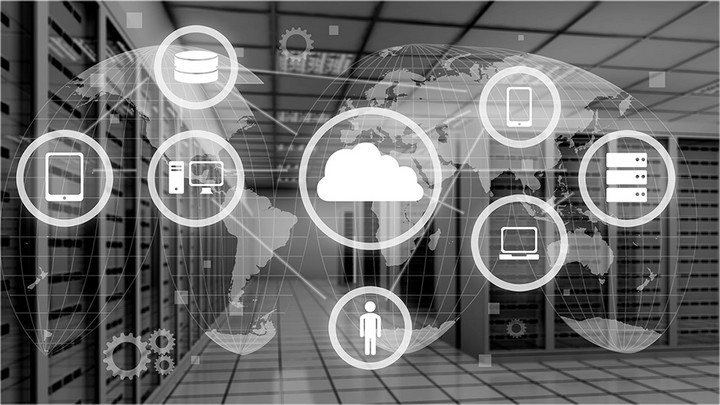 With digital transformation, blockchain, and IoT, global data use is skyrocketing. There is a good chance that your company is also facing data growth at an incredible rate, resulting in an increasing data center need. When considering your data center strategy, a plethora of factors need to be considered. Today, there are four main solutions for financing a data center; let's review them and their advantages together. 
Businesses can rent space for servers and other computing hardware in a colocation data center. The data center provides an existing pool of resources to be used for deploying and hosting data. That is to say the building, HVAC equipment, power supply, Internet connection, bandwidth availability, and physical security are all ready for use. The customer is in charge of bringing and maintaining their own hardware. In some data centers, additional managed services can be added, but this is not to be confused with cloud providers.  
There are many reasons why companies rely on colocation data centers:  
You only pay for what you use, which also means that you can easily increase or decrease the capacity you use, according to your business needs. 
Sustainable infrastructure
Colocation providers focus on the data center and network services, offering customers best-in-class infrastructure and the latest innovations. Experienced and certified professionals lend their expertise of running a data center with high efficiency and high availability.
Most of the time, colocation providers offer high-end physical security and they have the necessary resources to provide 24/7 monitoring.  
With colocation, businesses can benefit from CapEx and OpEx reductions: 
You don't have to carry the costs of building a facility (purchasing land, handling construction…)
Colocation also offers reduced costs for cooling, power, and security, as the facility is a multi-tenant arrangement and the costs are shared between all companies using the data center. 

Some colocation providers offer access to colocation data centers worldwide. For example, Etix Everywhere is developing an international network of local data centers which allow its clients to benefit from IT capacity wherever they need it, within standardized infrastructures and according to the same service level agreement.   
A turnkey data center is a facility designed, supplied, built, or installed fully complete and ready to operate for one client. Building, servers, and networking are owned and operated by the client. 
Turnkey data centers offer their own set of benefits: 

From building to operating, all the choices are yours, allowing for customization of the environment to your unique needs. You benefit from having total control over your data, security measures and operations (access, temperature, …), often creating a sense of security.
Although upfront costs are substantial, choosing the turnkey solution may lead to long-term savings. This solution allows you to lower OpEx while gaining CapEx assets. 
Sale and Leaseback Data Center 
Data center sale and leaseback deals are on the rise. In a sale leaseback transaction, a company sells its data center to a third-party – a data center provider in most cases, which in turn leases back the space the company needs to operate its existing IT facilities. The data center provider takes care of renting out the remaining space.
The key benefits of a sale and leaseback strategy are: 

Keep the use of the data center 
You continue benefiting from the DC, while the new data center provider develops its profitability. You can focus on your core business while delegating all data center operations. 
This solution allows you to easily upsize or downsize your infrastructure footprint, meeting your business needs. The data center provider takes care of improving the benefits of the data center, enhancing the carrier neutrality for example and connecting more telco operators to the data center. 
This real estate strategy ensures a short-term positive cash-flow resulting from the sale of the data center. 
Joint-Venture Data Center 
The joint-venture model is a unique approach in the data center industry developed by Etix Everywhere. The ownership of the infrastructure is equally shared between a company and Etix Everywhere. Each party can offer housing contracts and, in addition, the company can also sell added-value services to clients.
Why companies choose a joint-venture data center model: 

This partnership allows you to benefit from the synergy of competencies while reducing the difficulties that come with the building and sales processes. 
Your company can stay focused on its business, while Etix Everywhere takes care of the technical operation of the data center. The joint-venture model also offers the possibility for the partner to develop business offers based on Etix Everywhere's resilient global data center network.
Each party owns 50% of a brand-new data center delivered at cost price, and also gets profits from housing and from all new services developed thanks to this new infrastructure. 
Etix Everywhere develops its own network of colocation data centers, builds turnkey infrastructures, provides sale and leaseback solutions, and offers joint-venture services.
The company specializes in the construction and operation of scalable data centers and cable landing stations.

With a background of almost 20 years in the ICT industry and business development in several multinational companies, Marc has evolved a comprehensive perspective on complex and explanatory environments.

Throughout his activities in various roles in the outsourcing and infrastructure industry, Marc is always a reliable contact for either operational staff and C-Level counterparts to create trustful relationships and long-term solutions.

Please note: The opinions expressed in Industry Insights published by dotmagazine are the author's own and do not reflect the view of the publisher, eco – Association of the Internet Industry.