Email Best Practices for Building Reputation & Revenues
August 2017 -

Email Best Practices

|

Email Marketing
Email Best Practices for Building Reputation & Revenues
For many marketers, deliverability is either 'something my email service provider takes care of' or just a cost center. But in reality deliverability is revenue. Mathias Ullrich from Optivo explains why that is, and offers advice on email best practices.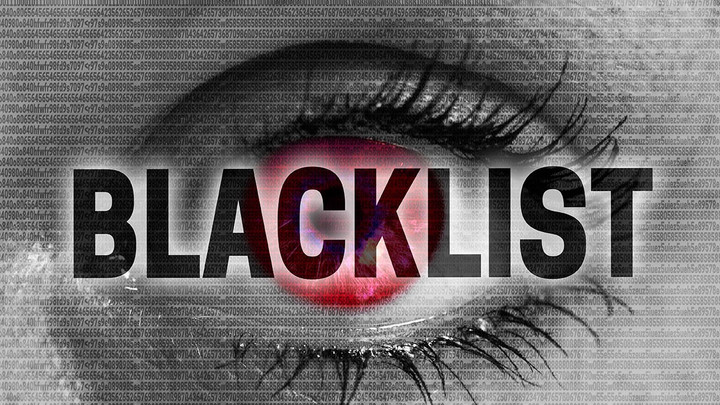 Email Marketing is an awesome part of the online marketing mix. Its costs are quite low compared to channels like print or SMS, and it is fast and well accepted by the customer. With service providers I can easily create a good looking newsletter, I can segment the market into target groups, and send the right content to the right person. And I can track and measure the success of my campaigns.
Email deliverability & revenue
Unfortunately there is one showstopper. If the email does not reach the recipient, there is no revenue. 
And this is where deliverability comes in. Although it is getting more and more attention, deliverability is still something many marketers do not want to put time and resources into. Especially given that best practices and recommendations usually center on processes and actions which either cost money or could reduce revenue. But as deliverability equates to revenue, the reverse should be the case here.
Blacklisting – costs & consequences
Most of the time, the risks of email marketing in regards to deliverability are ignored or just unknown. In 2012 Spamhaus, one of the most well-known and renowned blacklist providers, blocked several big retailers in the United States right in the holiday season, because these retailers were sending to spamtraps. Spamtraps are email addresses which do not belong to a certain person but (in this case) to Spamhaus, and never actively subscribe to newsletters or buy stuff online. Spamhaus monitors and analyses the emails received by these traps and issues blockings of senders that send spam. In the 2012 case mentioned above, many people worked to resolve this issue as fast as possible, but the damage had already been done.
This is of course an extreme example of a risk, but if this happens to a marketer, it costs not only revenue but brand reputation as well. And unlike email marketing itself, you cannot reliably measure this reputation or quantify the damage a blocking is causing.
Reading the signs of deliverability problems
Fortunately incidents like this are not day-to-day business, but that is no green light to ignore the risks – quite the opposite. The advantage of a blocking from a relevant outlet like Spamhaus is that a marketer and the email service provider that the company uses directly notice that there is a problem. More common are sneaky problems like a slow decrease of open rates. And as these problems are difficult to notice, you have probably already lost revenue due to customers not getting your emails. 

To make matters even worse, the troubleshooting is not easy either. 

The most common question I get from customers is 'why is my newsletter ending up in the junk folder, please fix'. And here, things get complicated. First of all, we need to keep in mind that mailbox providers nowadays work on an individual level when it comes to the decision of whether an email should be marked as spam or not. And this is a good thing, because everyone has different interests and even if an email is highly relevant to me, for the next recipient it could be totally uninteresting. 

When we look at the mailbox providers, they are using dozens, if not hundreds or more, indicators when they rate an incoming email. And they will not tell you which indicator caused your problem. 

Best practices for email deliverability – key to growing your revenues
My standard approach is to talk to my customer and check their use of best practices. The starting point is the address generation. What mailbox providers expect is that only recipients who have given an explicit and active consent are addressed. Was the consent transparent for the recipients? Was it clear what content they would get, how often they would get emails, and how they can stop the emails, etc.? 

Often the problems lie in the area of address generation. As a marketer, you are not only losing revenue while your newsletters are landing in the junk folder, but you also probably lose loyal customers, who are put off by unwanted emails.

And after going through the best practices, we will start to rebuild a good reputation for the customer's emails. But that will take time and will cost money. 

The optimal approach therefore is to adapt the best practices before things get dire. To give marketers advice and guidance, the eco Competence Group E-Mail created the document "Best Practices for Email Marketing ... How Marketing Emails Land in Recipients' Inboxes". It is designed help marketers to do things right in the first place in regards to deliverability, and so to save money, time, and effort. 
In his role as Senior Deliverability Manager at Optivo, Mathias Ullrich helps customers so their emails reach their recipients. Mathias has been part of the email space for the last 11 years and has been working in deliverability for seven. He is an active member of groups like M³AAWG, eco Competence Group E-Mail and German Association of Data Protection and Data Privacy (GDD). 
Optivo is a global leader for cross-channel campaign management solutions and is a part of the Episerver Digital Experience Cloud™. 

Please note: The opinions expressed in Industry Insights published by dotmagazine are the author's own and do not reflect the view of the publisher, eco – Association of the Internet Industry