What is Driving the Growth in Connectivity?
November 2019 -

Connectivity

|

Digital Infrastructure
What is Driving the Growth in Connectivity?
Wolfram Rinner, CEO of GasLINE, gives an overview of the current demand for connectivity and what is needed to enable edge computing.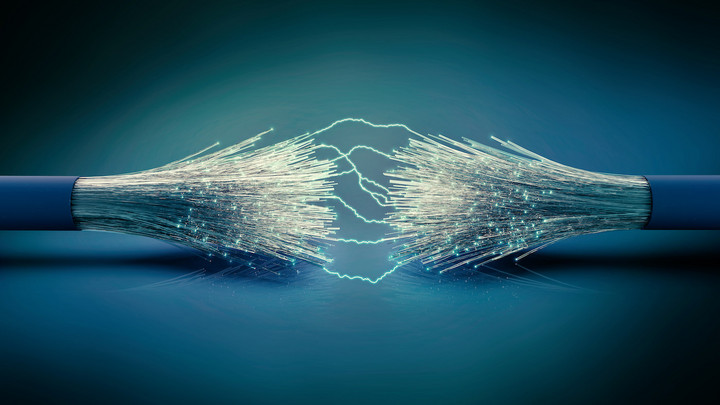 dotmagazine: In your experience, which market segments are currently driving the overall growth in connectivity?
Wolfram Rinner: There are two market segments which I believe are the main drivers behind the demand for optical fibers: Germany's nationwide cable networks (COAX) and the development of tomorrow's 5G networks in the mobile communications sector. Both types of network need optical fibers as basic infrastructure.
dot: In what types of areas do you see the greatest growth in your business?
Rinner: From Germany's perspective there is a need to catch up in regions that are still under-supplied or have no broadband Internet access at all. Large growth and the associated demand for fiber-optic networks first occurred in the big cities and along transport routes. HFC networks are mainly located in urban areas. Using DOCSIS 3.1 allows cable network providers to significantly increase the bandwidth on their networks. This is an example of the growing demand for bandwidth in already connected locations, especially in private households. The typical applications are IPTV in 8k quality and streaming.
dot: In your experience, does the demand for connectivity drive infrastructure rollout - or is it the other way around?
Rinner: In my view, this cannot be answered unequivocally because there are both variants. In the telecommunications industry, network capacity has been created in an anticipatory manner for many years. The forecasts for the increasing data volume show the gigabit demand perspective. Having fiber-optic infrastructure available, ideally as fiber-to-the-home (FTTH), provides options for high data volumes and the use of digital business and platform models. Take-up rates are still very low in relation to FTTH connections and network expansion plans. This shows that the majority of companies in Germany are still a long way from reaching the gigabit picture in terms of demand for bandwidth.
dot: Do you believe there is a need for additional network capacity in conjunction with the perspective of edge data centers in Germany?
Rinner: There is sufficient infrastructure in Germany to set up edge data centers across the country. Carriers have installed networks and they operate them. Along the networks there are suitable system equipment sites that could be transformed into colocation areas. In the GasLINE network, these sites are located at distances of approximately 80 km. New data centers are being set up, so fiber optics will certainly be required to connect them. When it comes to short latency times, there is no alternative. An intelligent higher-level plan on how existing infrastructures can be used and combined is the best way to achieve this goal.
dot: Broadband and / or 5G? – How much and what kind of connectivity makes sense?
Rinner: Both play an important role. In large cities, for example, fiber optics are crucial to data center connectivity. In the future, 5G will be of great significance in the regions. High bandwidths in mobile communications are important for digitization and non-stationary applications and for mobile data transfer with relatively high bandwidths. Here it is a combination of both, fiber optics and 5G.
Wolfram Rinner leads GasLINE's operational business. In his opinion, dark fiber is the infrastructure for the future. The market development and new trends in 5G underline his perception.

Please note: The opinions expressed in Industry Insights published by dotmagazine are the author's own and do not reflect the view of the publisher, eco – Association of the Internet Industry.