Luxembourg – The Digital Nation in the Green Heart of Europe
November 2019 -

Digital Infrastructure

|

Data Center

|

Energy Efficiency
Luxembourg – The Digital Nation in the Green Heart of Europe
Christine De Ridder from LuxConnect, on the importance of energy efficiency & the need for infrastructure providers to also transform digitally.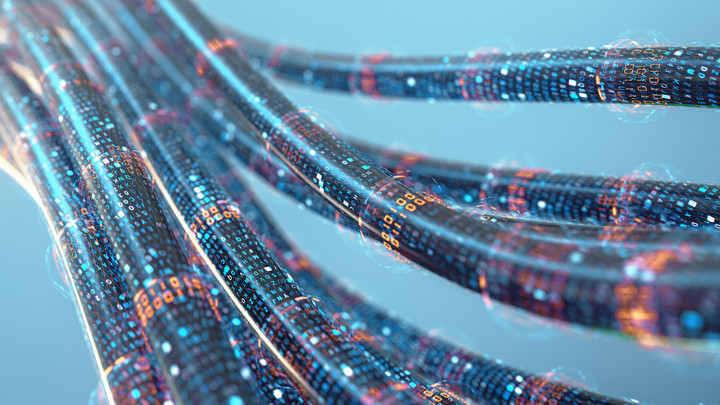 Digital technologies and platforms are transforming the lives of our citizens, the way they work and how they communicate, as they become more integrated across all sectors of our economy and society. This digital transformation is happening at a scale and speed that brings immense opportunities for innovation and growth. This emerging "data-driven economy" constitutes both an opportunity and a competitive challenge. The opportunities will come predominantly to those nations that are best prepared and equipped to compete digitally. Digital data, digital infrastructure, and digital knowledge are considered as strategic economic and competitive assets in all advanced nations.
Luxembourg has already recognized this fact and started investments in recent years in digital infrastructure, which has placed Luxembourg in the number 2 ranking within the European Union in terms of connectivity.
Most recently, the Luxembourg Ministry of the Economy initiatives on High Performance Computing (HPC) and Big Data, which are the new building blocks of digital infrastructure competitiveness, have resulted in Luxembourg being designated as the host location for the headquarters of the future multi-billion Euro European Commission Joint Undertaking EuroHPC agency.
Facilitating digital business
Luxembourg has achieved this status as a European digital headquarter in part through the state-owned plc. infrastructure provider LuxConnect, a multi-tenant and multi-tier data center operator and dark fiber provider. The company acts as a facilitator and incubator in the ICT industry at local and international levels. Carrier neutral, LuxConnect's optical fiber backbone encompasses over 1,500 km of fiber and gives telecom operators a choice of 20 country outbreaks to interconnect to and from the Grand Duchy. Thanks to its central position in Europe, LuxConnect tenants enjoy very low latency connections to Frankfurt, Amsterdam, Paris, and London. Hence, data stored within LuxConnect data centers can be delivered quickly to the bulk of all the major European consumer markets. LuxConnect is now in the process of setting up alliances with other data center providers in Germany, France, and the UK, in order to extend its presence across Luxembourg's borders.
Intelligent data center energy solutions
LuxConnect has always been concerned about its impact on the environment and is constantly on the lookout to increase energy efficiency, with the most recently built data center building having a PUE (Power Usage Effectiveness) of 1.3. Its four data centers (offering a variety of certified Tier levels – II, III, and IV) are fully powered by green energy and feature 14,700 m² of net IT surface.
The data center in Bissen (in the north of the state) is a unique green data center exclusively supplied by green energy in terms of power and cooling. Here, LuxConnect uses the heat produced by a cogeneration plant where burned waste wood – heat which is usually released into the atmosphere – is used to produce electricity. The electricity produced is injected into the power grid of the business area, while the heat generated by the turbine is used to dry the fresh wood for the pellets production and to power the district heating network. 65% of the remaining heat is transformed by two absorption machines into cold water, which is transported via an underground network to the data center.
In other words, LuxConnect uses this heat transformed into cold to cool its server rooms. This integrated energy concept constitutes a major step-up in our "Low-to-No-Footprint" energy sourcing policy, leading to a reduction of CO² emissions of about 27,000 tons per year.
Furthermore, data security is enhanced in LuxConnect data centers by the presence of Faraday cages protecting the facilities from electromagnetic interference such as direct or nearby lightning effects, radio systems outside or inside the building, harmonics in power distribution systems, switching impulses, and magnetic fields in the power distribution. Particularly regarding the rapidly growing data rates and transmission speeds, suitable protection measures are essential for high-availability operation. The company stands out as a recognized specialist in this field, a form of protection which is still quite unusual for data centers.
In response to the digital transformation occurring across the entire economy, it is also necessary for digital infrastructure providers to adapt their own business processes and models to ensure their businesses remain trusted and relevant. This has also been the case for LuxConnect. Up until now, the company has offered IT infrastructure and a dark fiber network as a classic infrastructure provider. Today, this business model is evolving towards a more diverse services offer, with a client-focused approach. More and more customers are requesting higher services targeted to the IT domain. Therefore, the company is expanding its services, in line with the market's evolution and clients' needs.
Into the future, LuxConnect is to play a major role in the current European Commission initiative focusing on high performance computing, by hosting a 10-petaflop HPC in the data center in Bissen. This machine will have its focus on research, industry users, and especially SMEs. Last but not least, LuxConnect is working with several local players to set up a Public Cloud Luxembourg and will deliver managed services together with partners in the digital nation which Luxembourg has become. Everywhere, digital infrastructure will continue to play a fundamental role for states and for business, and operators need to constantly ensure they are offering the most relevant services in constantly evolving market conditions.
Christine De Ridder worked for several companies, including Schneider Electric and Siemens, before joining LuxConnect in 2012 as manager of Data Centre Projects. In June 2018, she became Head of Sales and Corporate Communication. She speaks five languages and has an engineering degree in electromechanics.

Please note: The opinions expressed in Industry Insights published by dotmagazine are the author's own and do not reflect the view of the publisher, eco – Association of the Internet Industry.