The Never-Ending Success Story: Dark Fiber
June 2019 -

Connectivity

|

5G Networks
The Never-Ending Success Story: Dark Fiber
Wolfram Rinner from GasLINE explores how 5G campus networks and fiber-optic connectivity can exploit the potential of Industry 4.0 in the automotive industry.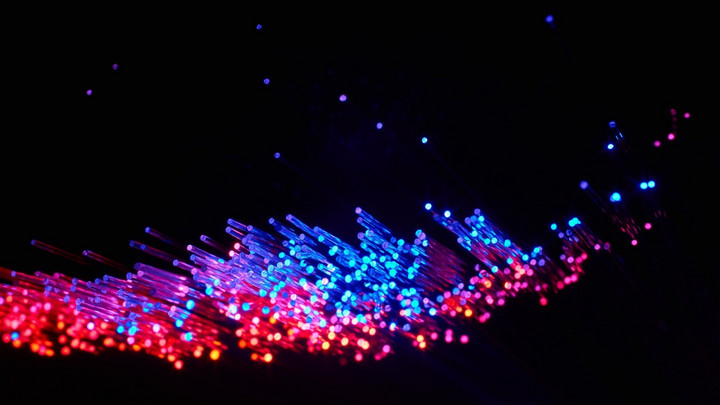 The basis for terrestrial networks and future mobile 5G infrastructure
The huge demand for fiber optics as backbone infrastructure continues unabated. Developments in the market point to its being a prerequisite for the future: consumers are using services and applications anywhere and anytime. Given the bandwidth requirements predicted for the private customer segment, fiber optics are set to predominate all the way down to individual households as "Fiber to the Home" (FttH).
As the expansion continues, private telecommunication providers in Germany are increasingly refusing to accept copper-based interim solutions and are instead laying their own fiber-optic cables to reach their customers. Carriers and infrastructure providers such as GasLINE are continuing to expand broadband networks to ensure nationwide coverage. Network development for the new 5G technology is still in its early stages, with initial test areas and installations. Major telecommunication providers see the industrial market segment as the primary point of entry and, going forward, as having a broad effect on availability, right down to private customers.
With 5G, industry corporations become local mobile network operators
With the digital transformation in production, volumes of data are growing rapidly. Intelligent networking of machines and sensors are typical features, requiring data to be transmitted for analysis and control purposes within a specific radius, i.e. within the factory or on the company premises. A 5G campus network is the ideal prerequisite for this.
Daimler AG is using a 5G network operated by Telefónica as a test installation for data transmission within its production facilities. The automobile manufacturer is also considering operating local 5G networks itself. Telefónica offers consultancy and support for the construction of this infrastructure. Fiber optics come into play where these local 5G networks are connected to the Internet.
On 24 April 2019, the German Federal Network Agency (Bundesnetzagentur) announced via dpa/AFX that the German industry has a keen interest in 5G. The companies mentioned include BASF, Siemens, Bosch, Fraport, and the major automobile manufacturers Volkswagen/Audi, BMW, and Daimler. The main drivers behind these campus networks in the automotive industry are essentially data security and the need for efficient local data transfer at maximum speed.
The sovereignty of sensitive production data can only be ensured if mobile network operators are independent. The automotive industry is well represented among the campus networks because vehicle production requires huge amounts of data. VW plans to start with a pilot project and use the experience gained there to set up 5G networks linking up robots and machines in their production lines. Audi is already carrying out tests with a radio cell. Daimler will likewise implement 5G technology in its production processes. BMW believes the high level of reliability of the campus networks and the possibility to transfer large volumes of data will be a major step forward in the production environment. Virtual reality in action and large-scale networking of machines are in the planning. (Read more in this German-language article on the topic: https://www.heise.de/newsticker/meldung/Deutsche-Industrie-setzt-auf-eigene-5G-Campusnetze-4403687.html)
Given the future 5G requirements in terms of latency, data volumes, and reliability, fiber optics are undoubtedly the most future-proof and ideally scalable medium for data transfer – not only in the automotive industry.
Network management requirements for 5G
Investment in 5G will be worthwhile in the long run because the operating costs of a 5G network using fiber-optic cable links are lower, as there are no active intermediary elements between the control centers and the mobile sites.
For network management, connecting 5G cell sites with fiber-optic cable is ideal because it ensures instantaneous coordination with neighboring cells. Due to the cellular nature of mobile phone networks, so-called "interference" with neighboring cells may occur at the edge of the cell. Cell overlapping is part of the network structure. Failing to remedy this malfunction may have a significant impact on performance. 5G technology reduces this technological handicap by actively managing the neighboring transmitting and receiving stations. From a technological perspective, fiber optics are the best transmission medium here, because alternative solutions in the backhaul area do not offer the required performance and coordination speed. Numerous base stations are being connected to fiber optics for the expansion of 5G, so that data can be transmitted at the speed of light. From a technological perspective, it is clear that fiber optics and the new 5G mobile networks offer the best foundations for high transmission rates, minimum latency periods, and thus the greatest possible speed.
Speed counts: Autonomous driving, if it is to become a reality, will require not only mobile 5G networks but also edge data centers as all-encompassing basic infrastructure. The data must be evaluated close to the user – in this case the car – in real time and must trigger time-sensitive activities within the vehicle. Here too, fiber optics are required as a data transmission medium in order to utilize the speed of light for agile network management of the 5G cells.
With digitalization, 5G is being incorporated into other areas of the economy too. In future, organizations, start-ups and research institutions will be deliberately aggregated on one single site, the idea being to create synergies and, most importantly, facilitate knowledge transfer and innovation.
The "Techbase" in Regensburg is one example of an innovation campus: The German Federal Ministry for Economic Affairs and Energy is supporting the approach which focuses on innovative areas of consultancy. Next door is home to a biotech group, and other buildings are under construction. The Innovation Centre for Industry 4.0 is one of the important tenants (https://www.techbase.de/en/about-us/innovation-management/go-inno-innovation-consultancy.html).
The best infrastructure will use fiber optics, mobile local 5G networks, and data centers to facilitate data transmission and storage for real-time processing. The data center market will continue to guarantee growing demand for fiber optics. With new data centers, 5-10% of infrastructure investments flow into fiber-optic connections, according to the Borderstep Institute. Smaller data centers that will develop regionally also need assured connectivity.
GasLINE is an infrastructure partner to the world's biggest Internet Exchange points, helping municipalities, public utilities, corporations (with IoT platform solutions, etc.) and upcoming edge data centers to also access the main Internet hub DE-CIX via fiber optics.
Wolfram Rinner leads GasLINE's operational business. In his opinion, dark fiber is the infrastructure for the future. The market development and new trends in 5G underline his perception.

Please note: The opinions expressed in Industry Insights published by dotmagazine are the author's own and do not reflect the view of the publisher, eco – Association of the Internet Industry.