7 Tips for Finding Skilled Workers in 2022
October 2022 -

Recruitment

|

New Work
7 Tips for Finding Skilled Workers in 2022
Trust, personal responsibility, and meaningful work form the basis for positive employer branding, explains Lucia Falkenberg, CPO of the eco Association & DE-CIX.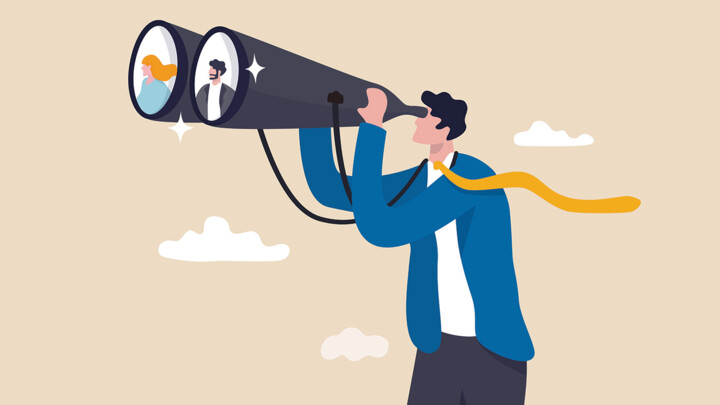 Demographic change, the shortage of skilled workers, and changing attitudes towards employers: companies in many locations are currently having difficulty finding the staff they need to operate their businesses. Germany, among other countries, is groaning under a shortage of skilled workers, whether in skilled trades, hospitality, or in the travel industry. IT and technical professions are the areas which are particularly affected. Global competition for the best minds is raging. According to the Association of German Engineers (VDI), there were around 51,970 job vacancies for IT occupations in Germany in the first quarter of 2022. The current energy crisis is only one of several reasons why these numbers are rising, according to the VDI/IW Engineer Monitor. Over the next five years, 32 percent of all companies, and as many as 63 percent of all companies with 250 or more employees, expect an increasing demand for IT experts, in particular for the development of climate-friendly technologies and products.
IT companies are therefore looking for strategies to attract skilled workers. Since the Covid-19 pandemic began, corresponding New Work concepts have also arrived in SMEs. Many employees now take mobile working and flexible working hours for granted. As a result of the pandemic, many companies have started to think further about existing New Work concepts. More and more employees are working from abroad at times, or only 4 days a week. Corresponding work concepts are gaining acceptance among large Internet corporations. The trend is towards work-life balance, i.e., mixing work and private life to a greater extent. As a result, people also check their emails after work or spend a social evening with their colleagues.
The prerequisite for this is a corporate culture that is based on trust and in which managers give team members the appropriate freedom. This ownership ensures that people enjoy working for their company, especially if they find a deeper meaning in it. The focal point is "purpose" and the question is, "What is the purpose of my work, and what am I contributing towards?"
Is your company on the right track in this regard? Here are 7 checkpoints that companies can use to check whether they are well positioned to recruit valuable skilled workers.
Support your professionals with maximum flexibility and space for creativity and self-organization. Help your employees to organize their working time and the location of the work more freely. Equip them technically so that they can safely work remotely and can nonetheless participate in meetings. Employees expect the technical equipment and the freedom to organize themselves autonomously and flexibly within a team.
Trust your employees. "Instead of hierarchical leadership, leaders should build on trust and understanding," says Ursula Vranken; Founder and Managing Director of the IPA Institute. She recommends that digital leaders not only rely on leadership from above, but also from the side, also known as "lateral leadership". "The management is on the same hierarchical level, peer-to-peer or even across hierarchies, without being able to invoke disciplinary authority. Those who cannot command require acceptance. Acceptance comes from authenticity and excellent communication."
Opt for diverse and mixed teams because they are proven to be more successful. To achieve this, you need an open corporate culture that promotes diversity and differences in the workforce – for example in terms of gender, age, origin, religion, disability, and sexual orientation. Recruit beyond your own horizons and approach career changers, for example, or professionals in other cities or even abroad. In remote hiring, the whole world is your employment market.
Get your female professionals and managers in the front row to actively recruit more female professionals. Only a quarter of IT and tech professionals worldwide are women, and in Europe the proportion of women is even lower, at 19.1 percent. A corporate culture characterized by diversity and the promotion of work-life balance would be helpful. Further tips are provided by a white paper by the eco initiative Ladies in Tech (LiT).
Communicate authentically. Only those who appear genuine can captivate others. Only communicate values that you really stand for. Applicants notice when your words are not in line with your values and goals. Be open and convey an authentic image of yourself and your company. Make your employer branding authentic and avoid meaningless phrases. Instead, give applicants a clear and unbiased picture of what makes your company tick.
Offer modern, open workspaces. Those who want to work in the office rather than at home should have the chance to do so. Create shared desk offices, meeting rooms, and areas for concentrated quiet work. Rooms with opportunities for personal conversations and networking are also important to strengthen team cohesion and identification with the employer.
Keep your employees' qualifications up-to-date on an ongoing basis. The world of work is changing, which requires constant professional development. Internal know-how can be passed on via mentoring programs or in-house training. Supplement this with external know-how in the form of seminars and formal training. Investments in staff training pay off and make employees fit for the future.
Lucia Falkenberg is CPO with the eco Association and DE-CIX Management GmbH. Having joined eco in 2012, Lucia became Head of the eco New Work Competence Group in 2014. Falkenberg is the founder of eco's #LiT – Ladies in Tech initiative, which campaigns for more visibility for women in tech. As a woman working in the digital sector, Lucia benefits directly from the opportunities offered by the digital world of work.