Workforce Diversity Driving Company Performance, Innovation, and Profitability - TRANSCRIPT
February 2018 -

Recruitment

|

New Work

|

Digital Education
Workforce Diversity Driving Company Performance, Innovation, and Profitability - TRANSCRIPT
What is the economic value of gender and racial diversity in tech companies? Elisabeth Kurek, Leader of the Gender Diversity & Equity Initiative in the i2Coalition, provides important insights for companies and HR managers into how diversity and a welcoming company climate can attract and retain top talent and increase performance.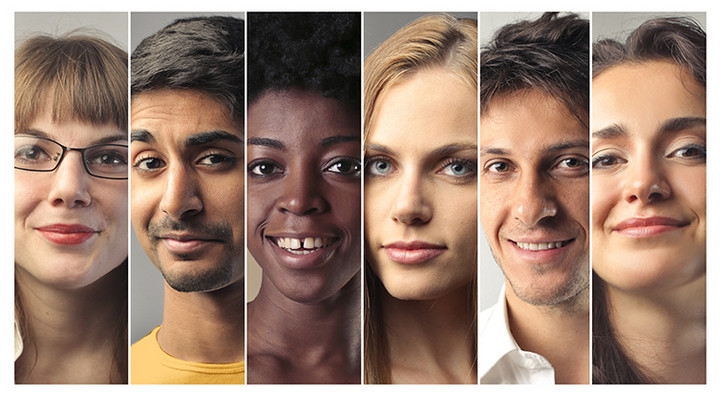 The eco / i2Coalition Member Value Package
eco - Association of the Internet Industry and the Internet Infrastructure Coalition (i2Coalition), have a longstanding co-operation consolidated through a Memorandum of Understanding. eco and i2Coalition have introduced joint membership offers for new members interested in joining both organizations. Membership benefits include policy work, access to industry best practice, and support in becoming compliant with relevant legislation. More information about the eco/i2C Global MVP 
Interested in becoming a Global MVP? Please contact numbers@eco.de
DOTMAGAZINE: Elisabeth, why should companies in the tech industry be concerned about diversity? 
ELISABETH KUREK: Well, of course, there are the social and moral reasons to consider this topic, but all of that aside, it really comes down to business. And what I mean by that is that research has shown, time and time again, that diverse companies have better performance, and this could be ethnically diverse or also to do with gender. If we quote one of the recent studies from McKinsey, it actually has shown that ethnically diverse companies are 35 per cent more likely to have financial returns above their national industry medians; and also for gender diversity, it's 15 per cent more likely. So companies that are more diverse have better performance, which also leads to profitability. 

DOT: What makes diversity profitable for companies? 

KUREK: There are many points behind it that we could talk about, including a great article outlining this in the Financial Times, but I'll just focus on a few of them. First and foremost, when you have a diverse workforce, you're getting more perspectives involved, so you have different people with different backgrounds at the table, which leads to more debate and to better decision-making, which in turn also continues to drive innovation. The other thing is that, when you have a diverse staff, it also means that you're also able to better understand a diverse group of customers. For example, for many companies that are in the cloud or Internet infrastructure industry, oftentimes they're targeting small businesses. If you think about the number of small businesses that are owned by women, if you don't have any female staff on the product team who is designing the product or working towards these things, that makes it a bit more challenging to address the customer base that you're going for. So the diversity just means that you would also have more understanding and more perspectives in terms of customers as well. The other thing to point out is that by being diverse, it will help you to attract top talent. Research has shown that companies that are more diverse tend to attract the top performers, top talent who are looking for environments where they're able to thrive. And so these are just a few of the things that we could mention about why having a diverse workforce is specifically important for a better performance, driving innovation and profitability. 

DOT: How can companies ensure that their recruitment and their HR processes do actually support diversity? 

KUREK: There are two sides to this, actually. The first part relates to the question that you had about recruitment: One of the things that companies could do to help improve this is to remove what is called "unconscious bias". And what that is, is a prejudice that one may have unknowingly and that comes across in part of the recruiting process. So, whether it be the wording of the job descriptions, to actual education for staff during the interview process, these things help with the recruitment. There was an article published earlier this year by the Harvard Business Review that gives some nice practical tips, and a Harvard Business School article for HR teams who are looking to implement more specific policies around job descriptions. But, in general, being aware of this unconscious bias and also just being aware in general and open-minded throughout the interview process is very helpful. 
And then, the second part which is quite important is: Once you actually improve diversity with your hiring, you want to make sure that you're creating an environment that is welcoming of all genders and is also supporting staff in their careers and their development. So there are several things that companies can do on that note, whether it be offering things like flexible working hours or having a family-leave policy – things that make the working environment welcoming, safe, and attractive to all genders is very important. And also, when implementing these policies, what is very important is that it's supported by the senior leadership team, because without the support of the senior leadership team encouraging staff to follow these principles – we often see that the results are not as positive as when we do have the support of the senior leadership. And then, from the senior leadership, that trickles down to all employees. You know, to create a culture that empowers women in the company, and encourage what we call "male allies," who are supporting women in these types of industries.  It's very important to have the support of the leadership team. 

DOT: You are Leader of the Gender Diversity and Equity Initiative at the i2Coalition. Why did the i2Coalition establish this working group?
KUREK: We actually have been aware of this issue for a number of years now. So, I can tell you from myself, personally, I started with my first job in hosting and cloud computing about 12 years ago at 1&1. And I remember the first conference I went to, I saw one other woman, Alison Heather, who has also has been in the industry for quite some time, and I thought, "Oh, there's another woman here who's not actually hired entertainment for this event!" And I think the industry has become more aware of it. I can say that we have seen some improvements throughout the years, which is important to note: It is improving slowly but surely. But what we realized is that we actually needed a working group established to specifically focus on this topic. It's very important for innovation and it's very important for the future of our industry. And so the working group was specifically established to focus on this topic. 

DOT: And so, what activities are you involved in with the i2Coalition? 

KUREK: Our working group has a number of different activities that we're involved in to promote diversity. The actual agenda and projects that our working group establishes are voted on by our working group members themselves, so the members in our working group drive the agenda. Some examples of things that we work on: Awareness is a big topic, through industry events – whether it be World Hosting Days (which is now the CloudFest) or M3AAWG, or any number of industry events, we focus on securing speaking slots to sponsor either panels or guest speakers to present information and drive conversation around this topic.
The other thing that we do is that we promote networking events throughout the year. We try to tie them into other industry events where we know that industry leaders are already gathered, and these are more of a casual environment, where all genders are welcome to meet up: Just making sure that people feel welcome at these events, and that they know that there is a support network out there and are able to network with other leaders within the industry. 
We are also involved on the advocacy side as well. Specifically, one of the projects that we're working on started last year and that is on-going into 2018 is around the topic of family leave. So, working to establish principles that can be guidelines for the industry to follow when they're looking to implement their own policy, or whether they're looking to support a governmental policy or a bill, that type of thing. Those are just some examples of the things that we're involved with but, as I mentioned, it kind of depends on the group votes for what projects we get involved with. But anything surrounding diversity is something that would fall under our working group. 

DOT: Recruiting a more diverse selection of employees, certainly, when we're talking in terms of gender diversity, is not only a matter of the company policies. It's also a matter of having enough women who are interested in applying for these jobs. So what needs to be done in terms of advocacy and education to ensure that a greater proportion of girls choose tech professions in the future? 

KUREK: Yes, that's actually a really good point, because there are things that, you know, companies can do in terms of their hiring and HR policies, but the other issue that we have right now is just getting the qualified workforce in place there. And that is something that we could talk about in another interview on its own, actually, the reasons for why this occurred. But, it's actually a social issue that, for whatever reason, we're not seeing young girls going into STEM (science, technology, engineering and mathematics) fields. Over the past years, there have been several different nonprofit organizations that have sprung up that have done wonderful work and made great progress in working with specifically middle school to high school girls to empower them – whether it be through coding courses themselves or workshops – to encourage girls to go into these industries and just also give them the opportunity to explore it in a place where they feel welcome and have the chance to explore it. 
In the U.S., I can say specifically there is "Girls Who Code" and "Black Girls Code", wonderful organizations. "Tech Girlz" is another one that actually could be a nice chance for corporations to get involved with as well. What they do is, they actually have course material that is available and corporations can volunteer to host a workshop on-site and have members of the company volunteer to do that. So, there are all sorts of organizations like that for girls, specifically within Europe as well. One that comes to mind, just because I'm based in Berlin now, is the "Girls' Day", which is an opportunity for corporations to invite girls, starting in fifth grade and up, to come on-site for the day and to learn about the business, and what they're doing. For members of the Internet infrastructure industry or anyone related to those, there are many ways that companies could get involved to help address this topic.
And then, of course, on the other side, going back to one of the questions that you mentioned earlier, Judith, once we have the girls going into these fields and we have a qualified workforce in place – the important thing is also that corporations are doing their part to retain them and make sure that they're focused on professional development and also creating a workplace that is welcoming of all genders and supporting HR processes that further this. So, there are a few ways that companies could get involved, as well as individuals, in terms of advocacy and education. 

DOT: Elisabeth, just one last thing. How can people who are interested get involved in your activities?

KUREK: In general, to anyone who is interested in supporting gender diversity or interested in our working group, you're welcome to come to our networking events or reach out to any of us to get more information to see if it's something that you would like to be involved with or your company would like to be involved with. To join the working group right now, you do have to be a member of the i2Coalition but, of course, whether your company is a member or whether you're interested in supporting just as an individual, we would be happy to get in touch with you. Feel free to reach out either to eco or to i2Coalition if you are interested in learning more information about gender diversity. 
About the i2Coalition Gender Diversity and Equity Initiative 
Contacts:
Elisabeth Kurek, Co-chair, i2Coalition Gender Diversity & Equity Initiative
Darcy Southwell, Co-Chair, i2Coalition Gender Diversity & Equity Initiative
Email: contactgdei@i2coalition.com

Elisabeth is the founder and co-chair of the i2Coalition's Gender Diversity and Equity Initiative – a working group that engages industry leaders to publicly discuss how diversity and equity improvements can be made in the technology industry. A cloud industry veteran of 12 years, Elisabeth has held roles at uberall, Virtuozzo, Odin, NTT, and 1&1. An American by birth, she now enjoys living and working in Berlin, Germany. Elisabeth holds a master's degree in educational linguistics from the University of Pennsylvania.



Please note: The opinions expressed in Industry Insights published by dotmagazine are the author's own and do not reflect the view of the publisher, eco – Association of the Internet Industry.