Bricks, Bytes, & Behavior: The Space, Tools, and Culture of New Work
February 2018 -

Unified Communications

|

New Work

|

Cloud Computing
Bricks, Bytes, & Behavior: The Space, Tools, and Culture of New Work
How people, technology, and space interact to create a productive workforce – Detlev Artelt from aixvox offers advice to companies for the successful transition to new modes of working and managing.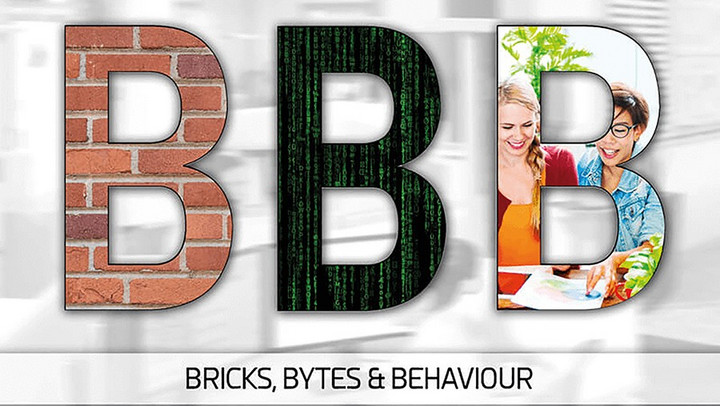 Today's world is characterized by a shift – namely, digitalization. Not only does digitalization generate new innovations, technology, and trends, it can also be observed at all levels: in the manufacturing industry as well as in the service sector, both in the private and public sectors. With its new technologies, digitalization is changing our communication and interaction, leading to significant innovations in both professional and private life and changing the way we communicate and cooperate.
Of course, this trend is also evident in the business sector, where entire business models are being adapted or completely renewed to respond to digital change. This also includes the concept of New Work. The aim here is to make work more efficient and modern in order to optimize processes within the company. In addition to solid concepts and a new corporate culture, this requires a good technical infrastructure and tools for productive collaboration. Implementing this new approach with all its facets in a meaningful way and introducing it into the company requires a familiarization with the three pillars of the concept: With the bricks, bytes and behaviours of new working.
Bricks – Spaces of working
The first B stands for Bricks and looks at the physical area of work, i.e. the workplace of each individual employee. This must be adapted to the needs of the person who works there in order to ensure optimal and efficient working conditions. After all, design also influences performance.
For a smart, appropriate design, it is essential to break through traditional, firmly defined office and room concepts and to orientate oneself according to what makes sense for today's work – both in terms of space and organisation: "Rethink the office" is the motto here! The core of sustainable work is the flexible design of the workplace in so-called bricks, adapted to the respective activities of the employees.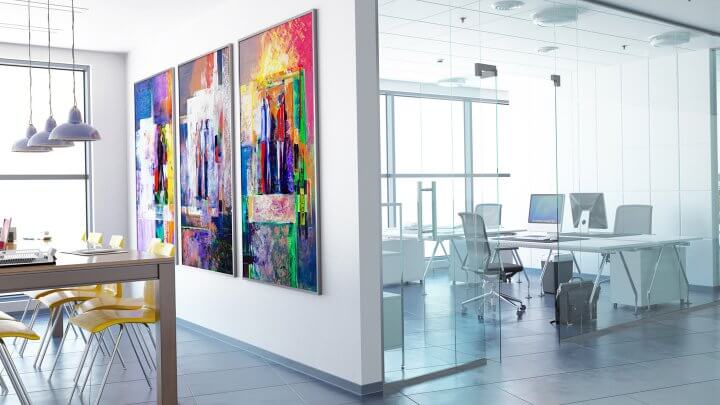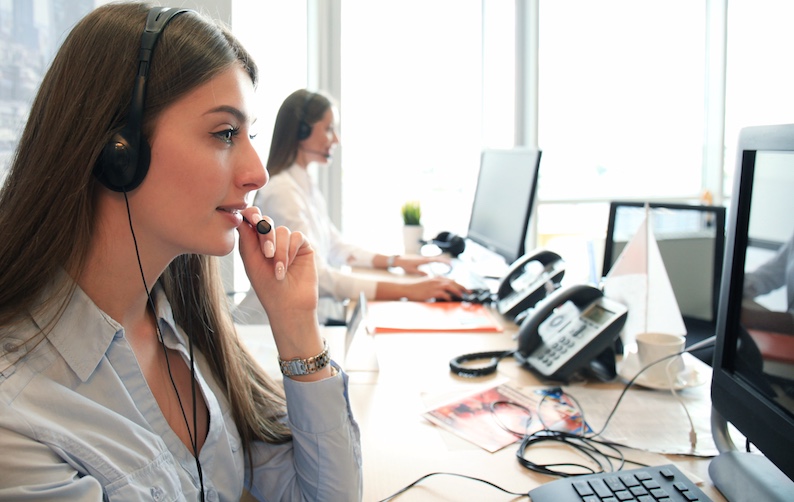 Here, we need to consider the four Cs describing the types of rooms required: Contemplate, Communicate, Collaborate, Concentrate – spaces for reflection, interaction, collaboration, and focused activity. There is no longer a desk (where everything work-related is done), a coffee kitchen, and a meeting room – rather, there are flexible rooms that can be used differently depending on current needs. In addition to individual 
workplaces, there are rest areas, team offices, and social meeting points in the form of lounge areas and coffee corners for promoting the spontaneous exchange of ideas and knowledge between colleagues. Moreover, the concept of the home office is becoming more and more relevant, as it enables employees to optimally organize their time and resources. 
Bytes - The required technology
The second area is Bytes, i.e. effective IT solutions and technical equipment. These areas are regarded as the tools of the new way of working, in that they enable interlinked and mobile activities within and beyond the company. 
It is not enough to dust off the router and get new hardware for the employees – ultimately, technological innovations that drive smarter working are essential for meeting the changed demands.
These innovations include cloud solutions that enable you to retrieve, edit, and share all your information anytime, anywhere. 


In combination with component-based software solutions, companies can create a digital archive that contains all incoming and outgoing documents in digitized form – which is very convenient when working from home or on the road. Another key example of the new approach is presence management, which not only improves accessibility by managing the availability of each employee, but also makes it possible to work more efficiently without long waiting times.
It is important that the new, extended solutions are integrated into existing processes and workflows, whereby recurring processes can be digitally mapped and standardized company-wide. In addition, all required information from along the value chain can be made available in a simple and user-friendly way, which contributes to internal as well as external interconnectedness of companies and increases the service quality. 
This also creates a competitive advantage because the knowledge compiled at the technical level can be used in a target-oriented and economical way. This is important, given that knowledge and information have become the most important product of companies.

With all of these attractive new solutions, it should not be forgotten that a purchase alone is not enough: the systems not only have to be set up and adapted, but every employee who is to use them in the future and benefit from them must be trained accordingly. Without this, even the best new solutions bring no economic advantage.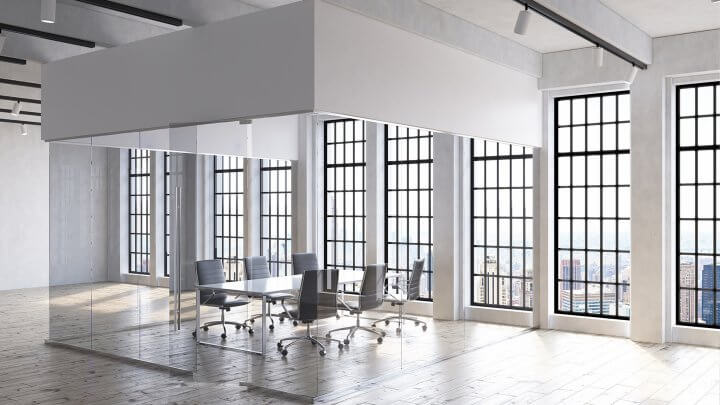 Behavior - people are what matters
The third B stands for Behavior and deals with the culture and vision of New Work, with these effectively functioning as a company's "fuel". The aim here is to bring the human component into harmony with technology and space in order to fully exploit its potential. Over and above this, the working culture and rules of conduct must be adapted to the new age.
If a company has already taken care of the bricks and bytes, has created new solutions and optimized existing processes, it is now a matter of demonstrating to the employees the advantages of the spatially and technically optimized work concepts – because in the end, it is they who are expected to work differently in the future, but this will only happen if the advantages of this New Work are understood. To this end, good change management is indispensable.

In this context, the management must become active, set an example in applying new approaches as a common vision of the company and, last but not least, actively involve, challenge, and promote its employees. It is also worth creating incentives for the employees to increase their motivation.
All of these points aside, it is not only a matter of getting used to the new conditions and learning how to use them; every employee has to work on him/herself in order for the new working environment to be successful. The reason for this is that smarter working offers new freedom, but at the same time requires new individual qualities. For example, the employer must demonstrate a higher degree of trust in their employees, allowing them to carry out their tasks independently in the home office without a constant compulsion to monitor them. On the other hand, employees must also work on themselves: Self-management and self-discipline, but also self-development and self-confidence, are important keywords.
Conclusion on Bricks, Bytes, and Behavior 
Existing business processes can only be changed if the three pillars of New Work are taken into account, if the bricks and bytes are implemented at all levels of the company, and if the associated challenges are accepted by each individual. Grab the opportunity: Jump onto the train of contemporary work and launch yourself and your company into an optimized, fulfilling future.
Detlev Artelt is CEO of aixvox GmbH, a manufacturer-independent consulting company in Aachen. He heads the competence group Unified Communications at the eco e.V. and CG Business Communications at EuroCloud and is speaker and presenter at many international congresses and fairs. He is the publisher and author of the "voice compass" book series, the standard book for business communication.


Please note: The opinions expressed in Industry Insights published by dotmagazine are the author's own and do not reflect the view of the publisher, eco – Association of the Internet Industry.