Latency – The Physical Necessity of Getting Closer to Users
October 2020 -

Digital Infrastructure

|

Latency

|

5G Networks

|

Interconnection
Latency – The Physical Necessity of Getting Closer to Users
Dr. Christoph Dietzel from DE-CIX looks at why interconnection needs are moving closer to the user, and what the next steps in the interconnection future will be.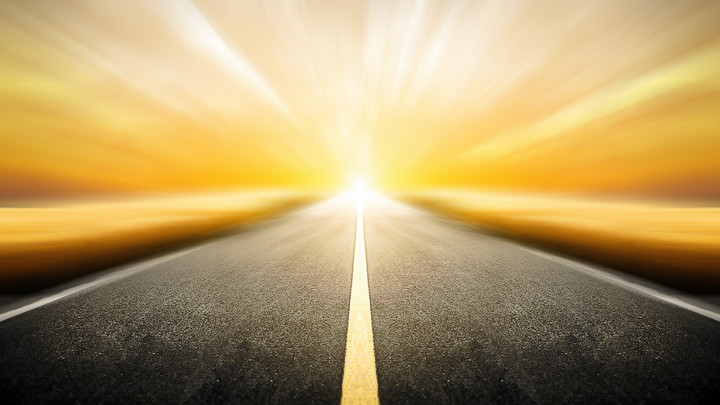 The Covid-19 pandemic has given a strong boost to digitalization, but even independently of this, the development of the Internet is progressing steadily. Dr. Christoph Dietzel, Global Head of Products & Research at DE-CIX, observes the growing amount of data and explains in our interview why the data will move closer to consumers in the future.
The Internet is constantly evolving. In which areas do you currently see the greatest changes?
Dr. Christoph Dietzel: In our digitalized world, the Internet has long since become a critical infrastructure. Ever larger data streams flow incessantly around the world. The technologies of the future, such as artificial intelligence, virtual reality and many more, need interconnection as an indispensable foundation. This is why it is so important that we look at the future of the Internet – also at the level of basic infrastructure.
What role does decentralization – of Internet Exchanges and data centers – play in this and what is the reason for this?
Dietzel: The Internet and globalization belong together. Ever since the Web revolutionized communication, the world has been growing together faster than ever. But precisely in order to support the future development of the Internet, we must think more locally. Applications such as virtual reality and 8K content require ever larger amounts of data, but at the same time require ever lower latency. If we want to implement such applications on a large scale, physics forces us to bring the data closer to the users.
The structure of the Internet has already changed over the past ten years, with providers already having their own equipment for the caching of content in the end-consumer networks, and thus bringing their data closer to the consumer. What is happening today in regional telecommunications hubs such as London, Amsterdam, or Frankfurt would have to be extended on a large scale and more densely, including rural areas, for large-scale VR use, for example in autonomous vehicles.
And what will the data transmission of the future look like?
Dietzel: We are observing a "scale-out approach" in data centers worldwide: Existing infrastructures are being extended out to larger areas to keep up with the growing demands. In order to increase the size of the usable area within data centers, work is continuously being done on greater integration of transmission technology. For example, there are new approaches for data centers that are designed as clean rooms and in which communication no longer takes place in fiber optic lines, but via light pulses that are reflected on a reflective ceiling.
We see enormous progress in transmission technology, for example, 400 GE ports are already in use at DE-CIX. The step to the thousand mark is only a matter of time – the planning and standardization for this is already underway. So, as I see it, the fundamentals of transmission technology will undergo a further innovative evolution in the foreseeable future, but will not be displaced by a revolutionary, completely new technology.
What role will 5G take in this?
Dietzel: The 5G mobile standard offers great potential for industry and other areas of the economy. However, improved mobile data transmission alone is unlikely to result in the development of profitable applications. This requires additional technologies and infrastructures such as Mobile Edge Cloud, Software Defined Networking, Network Function Virtualization, Service Function Chaining, and Network Slicing in the background. 5G will only bring added value to companies and enable new applications through the interplay of the technologies mentioned, as well as the widespread uptake of 5G.
Dr. Christoph Dietzel is Global Head of Products and Research at DE-CIX. Previously, he was a Head of the DE-CIX R&D team, and he has been responsible for several research initiatives, including numerous projects funded by the public sector (EU, German Federal Ministries). Chris gained his PhD at the Technische Universität Berlin and has published at various renowned conferences and for journals including ACM Sigcomm, ACM IMC, IEEE Communications Magazine, and IEEE Journal on Selected Areas in Communications.

His ongoing research interests focus on Internet measurements / security, routing, and traffic classification. Chris is also highly interested in IXP-related aspects of the Internet ecosystem.