The Evolution of Interconnection into Business Strategy - Transcript
September 2017 -

Digital Transformation

|

Internet Industry

|

Networks
The Evolution of Interconnection into Business Strategy - Transcript
With the digital transformation of countless ecosystems, the strategic role of interconnection is becoming a clear competitive advantage for companies from all sectors. This, in turn, drives the evolution of services and communication for infrastructure providers. Stephan Rohloff, CMO at DE-CIX, talks to dotmagazine about the changing interconnection landscape, and customer communication.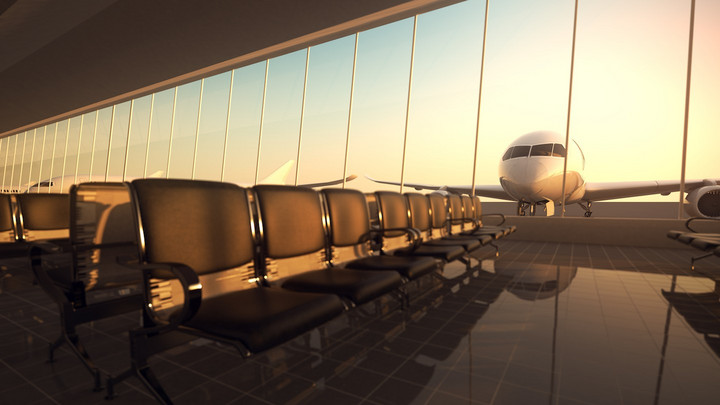 DOT: Stephan, as the new Chief Marketing Officer at DE-CIX, tell me, how is the marketing of interconnection services evolving in the digital world? 
STEPHAN ROHLOFF: Well, Judith, today's world sees disruptive changes based on digitization. Whole interconnection ecosystems change. Trends like the Internet of Things, cloud computing, and 5G technology are not knocking at the door – they are already happening. And therefore, interconnection services and needs are moving away from being just a technical issue. They are relevant for strategic decisions, and the decision-takers in automotive, finance, media, and software are pretty aware that interconnection services will help them to develop their businesses. 

Therefore, we shape the future of interconnection, transforming DE-CIX from a pure peering company into something that I would call an interconnection company. We give our customers several interconnection options, from which they can choose what they need. 

All these circumstances require a strong brand with a clear brand promise, and multi-channel consistent communication, from E for "event" to S for "social media". 

DOT: How are the needs of your customers changing, and how do you define those needs? 

ROHLOFF: As I said before, we see a change in the digital world, and thus, in the interconnection business. However, we do not define needs. We try to be very empathetic. To understand what requirements our customers might have. It is our goal to make our customers' lives easier. This is relevant for all the people who manage networks from a technical perspective, like peering managers and network managers. 

However, it is also relevant for those deciders from our customers or prospects who have to decide about business models, like a VP Business Development, or a senior manager from sales, or even a C-level manager. All these decision-takers have different needs in terms of information depth, frequency, and so forth. With our new approach based on the idea of serving virtual personas, we try to imagine those needs, the touch points, and the entire customer journey when they get in contact with DE-CIX. 

DOT: Stephan, one key marketing measure for DE-CIX has always been the DE-CIX Summit. How is it evolving this year? 

ROHLOFF: First of all, Judith, we will start to develop the summit into an industry event, relevant for customers as well as for prospects. And we will give answers to the relevant questions deciders from interconnection business and specific verticals might ask. We will take our customers and prospects on "A journey into the interconnected future". And I just tell people: Be the first to know where people who matter meet, and get in touch with a beautiful networking event, receive inspiring information for your business, and last but not least, there will be a unique set-up and limited seats – so just go for it! 

DOT: So what can guests expect this year at the DE-CIX Summit? And where is the summit taking place? 

ROHLOFF: It's not just one summit this year. There are four summits taking place, the first one on the 19th of October in Frankfurt, with the pre-social on the 18th of October. Then there will be a summit in Istanbul taking place on the 9th of November. The third one in Madrid, where we feature the fastest-growing IX on the planet on November 23rd, and last but not least in this row, we will have a summit in New York City combined with a very nice holiday party, taking place on December the 5th. 

So what could guests expect during the summit? Here in Frankfurt, they will see the former Amazon mastermind Dr. Andreas Weigend, who now consults companies all over the world to benefit from digitization. As Amazon's chief scientist, he helped to create the firm's data strategy and the customer-centric culture. And we will see an exclusive preview of an IDC study about the interconnection needs of verticals like automotive, finance, the software industry, and systems integrators. And last but not least, there will be a very nice presentation from Pixomondo. You might know this company from the visual effects for the award winning "Game of Thrones". Pascal Tonecker will take you on a virtual journey into the future of customer and employee communication, and he will point out which infrastructure requirements from an interconnection point of view are relevant to do so. 

DOT: How can interested people register for these four summits? 

ROHLOFF: The easiest way to register is just to click on our website. It's www.DE-CIX.net and there you will find an easy way to register for the summit you would like to participate in. 

DOT: So Stephan, on the road to the interconnected future, where is the journey headed for DE-CIX in 2018 and beyond? 

ROHLOFF: What I can promise is that the best is yet to come! We will continue to develop innovative solutions that will help our customers to have better interconnection services. And this is going around the world. And our promising DirectCLOUD solution will certainly help ISPs to make more money by serving the enterprise customers with world class cloud connections. 

Certainly, we will offer – with our new service world – a broad portfolio for doing business with us. And this will help our customers to get more services, to get more flexibility, to buy – in a more modular way – those services they need, and they will see a lot of opportunities of making money out of the interconnection at DE-CIX, and a better return on investments from their existing connections, due to better utilization. 

Stephan Rohloff is the Chief Marketing Officer at DE-CIX, operator of the largest Internet Exchange in the world, DE-CIX Frankfurt.
Join the DE-CIX Summit "Journey into an Interconnected Digital World"!