Smart City

|

IoT

|

Internet Industry
No Smart City Without the Internet
Concepts for smart cities are designed to help deal with the problems of ever-growing cities. The Internet – especially the Internet of Things – takes a key role in this development. Why this is the case and what the potential of the Smart City is for the economy is explained in interview by eco CEO Harald A. Summa.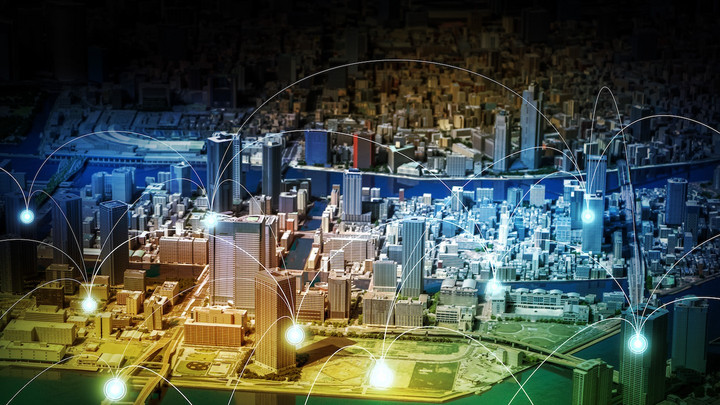 eco: Mr Summa, why is there even a need for smart cities?
HARALD SUMMA: Cities are the core of urban life. When we look at the globe, we see a lot of cities – and we can immediately see the problem behind this: Cities are growing – they're getting bigger all the time. This leads to traffic chaos, increased costs for power and personnel, and inefficient resource allocation. In a smart city, new concepts have the objective of designing cities to be more efficient, more technologically advanced, greener, and socially more inclusive.

eco: Why is the smart city an important issue for the Internet industry?

SUMMA: Quite simply because without the Internet there can be no smart city. The Internet is an enabling technology – by now for a whole range of sectors – that makes information exchange and the analysis of data possible in the first place. And these can help to considerably improve quality of life.

eco: Do you have examples of this?

SUMMA: Certainly. The "Internet of Things" in the smart city will, through data analytics, show routes that are free of traffic congestion, control traffic lights more intelligently, show you where the next free parking space is, or lead you to the nearest car sharing possibility. And mobility is only one component of a smart city.

eco: And does this already work in practice?

SUMMA: For me, a good example is Dubai, which has taken the leading position in the ranking of smart cities. When you're there, it's easy to see how investments in a smart city directly lead to an improvement of the quality of life. Through targeted measures, Dubai has managed to considerably reduce the amount of time per inhabitant spent in traffic jams. That in itself frees up an average of 12 hours per year per person for nicer activities. 
eco: How do you see the economic potential of the smart city?
SUMMA: The smart city offers companies from a wide variety of sectors enormous growth potential. Our study, carried out together with Arthur D. Little, forecasts annual growth in the market of more than 16 percent. In 2022, the market volume is expected to reach 43.8 billion Euro.

The study "The German Smart City Market 2017–2022. Facts and Figures" by the eco Association and Arthur D. Little will be published in English and presented in dotmagazine in October 2017.
Since 1996 Harald A. Summa has been CEO of the eco Association and of the largest Internet Exchange in the world, DE-CIX in Frankfurt. He has been a core member of the "Young Digital Economy" Advisory Board of the Germany Federal Ministry for Economic Affairs and Energy since 2013. Despite, or perhaps as a result of, his many years of experience, he has maintained a clear perspective, and often functions as a critical voice in social opinion-forming processes. He offers both the insights of a business representative, and the critical eye of an Internet pioneer.