Smart Lock Market Growth Boosted By the Rising Popularity of Smartphones
September 2019 -

IoT

|

Security
Smart Lock Market Growth Boosted By the Rising Popularity of Smartphones
Smart lock technology simplifies access management for both users and administrators, without compromising security, writes Sanna Räsänen from Herman IT.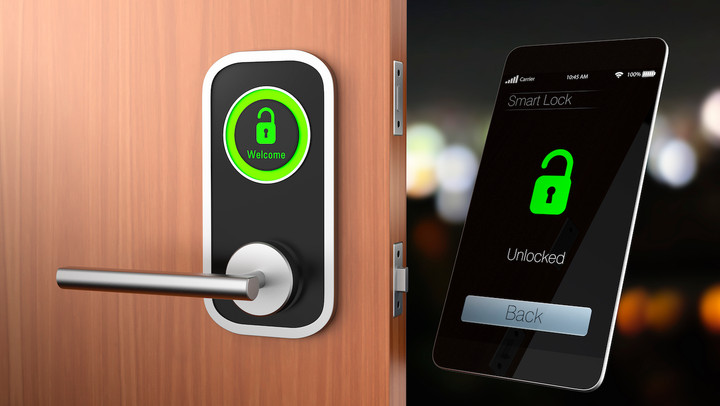 Smart locks are expected to be one of the most promising offers among all smart devices in the near future. The rise of the Internet of Things and connective technologies such as Wi-Fi, Bluetooth, and NFC, in addition to the growing number of smart phones, have driven the smart lock market growth.
As the global smart lock industry is in its growth stage, investments in product development by solution providers have increased and paved the way to innovations that in turn contribute to the increase of interest in society towards IoT and smart locks. In addition, rapid growth in the number of smartphones is contributing to the smart lock market growth.
Significant factors influencing the smart lock industry are diversified areas of applications both in the commercial and government sectors, concern for safety and security, and increased accessibility to modern technology usage though higher standards of living and higher income.
There are also concerns that may affect the smart lock market growth, for example, fear of intrusion and cyber security.
However, the growing popularity of smart homes, the smart cities megatrend, and portable smart technology are anticipated to present new opportunities for market growth during the next few years, and information security is – without a doubt – in the focus for companies developing smart lock systems.
User-friendly smart locks are replacing passwords, mechanical locks, and code words
Smart lock technology adds ease of use to security without compromising it. The technologies before smart locks, such as ID codes, passwords, mechanical locks, code words, and paper slips, were easily misplaced and therefore certainly a security risk - not to mention the fact that they were difficult to maintain and control by an administrator or building supervisor.
Smart locks work on IoT connectivity that synchronizes the lock with the user's smartphone or other portable control device, and thus contributes to ease of use and maintenance of the system, not only in private homes, but especially in office buildings and housing compounds.
Case Rollock – Security through the cloud
Rollock Ltd. is a Finnish manufacturer of smart locks, founded in 2009. Rollock has developed a cloud-based IoT smart lock aimed at the global construction market. Driving forces behind Rollock's patented solutions are similar to the global trends: the rapid growth of the IoT world and the infrastructure of smartphones being ready for smart locks, but also the increase on the pre-planning level of construction in terms of initiation of the project and its detailed design in early stages.
Rollock's smart lock is controlled through a cloud service. Creating, removing, and sending e-keys is done by means of a mobile application. The user can choose whether the key is for one-time use, will be available for a set time, or is a permanent key, and send it straight to the recipient's smartphone.
The physical lock requires no additional installations around the door, and no cabling in the door leaf. The operation of the lock is integrated into the strike plate, from which the low current moves into the lock via induction. As no additional equipment is required, the installation and maintenance is faster in comparison with previous generation electric locks.
Rollock Smart Lock combines several essential features, enabling multiple ways of controlling venues and buildings. In addition to locking, the system can be used for following and recording working hours. With digital reservation systems, the usage of different kinds of reserved spaces can be greatly increased and simplified. The company's open REST application programming interface enables outside systems, for example a HR-system, to integrate with access control. The potential for new services with access control, such as cleaning, security, or food delivery services, opens new business opportunities.
Certainly, information security is one of the biggest concerns when considering smart locking systems. Security starts by identifying individuals and controlling their access around a building, whether it is a housing compound or an office building. For the supervisor, the encrypted, secure mobile key removes the need for mechanical keys, making key control easier while adding to security as well. Rollock has designed an access service, which is easy to use and requires no technical expertise from the supervisor. If a phone or NFC tag is lost, or foul play is suspected, the access rights can easily be removed via the cloud service.
From each transaction – opening a door, or swiping oneself "in" to an office for a day full of work – a digital imprint is created. The passage logs may be monitored, to see if a possibly stolen or lost access key has been used in any lock. All contacts between the phone and lock, and the lock and the cloud are secure and encrypted. The lock and strike plate are paired, and will only work with each other. The information connection continues as a digital stream all the way to the lock. Specific encryption keys are unique, so copying the opening command is not possible.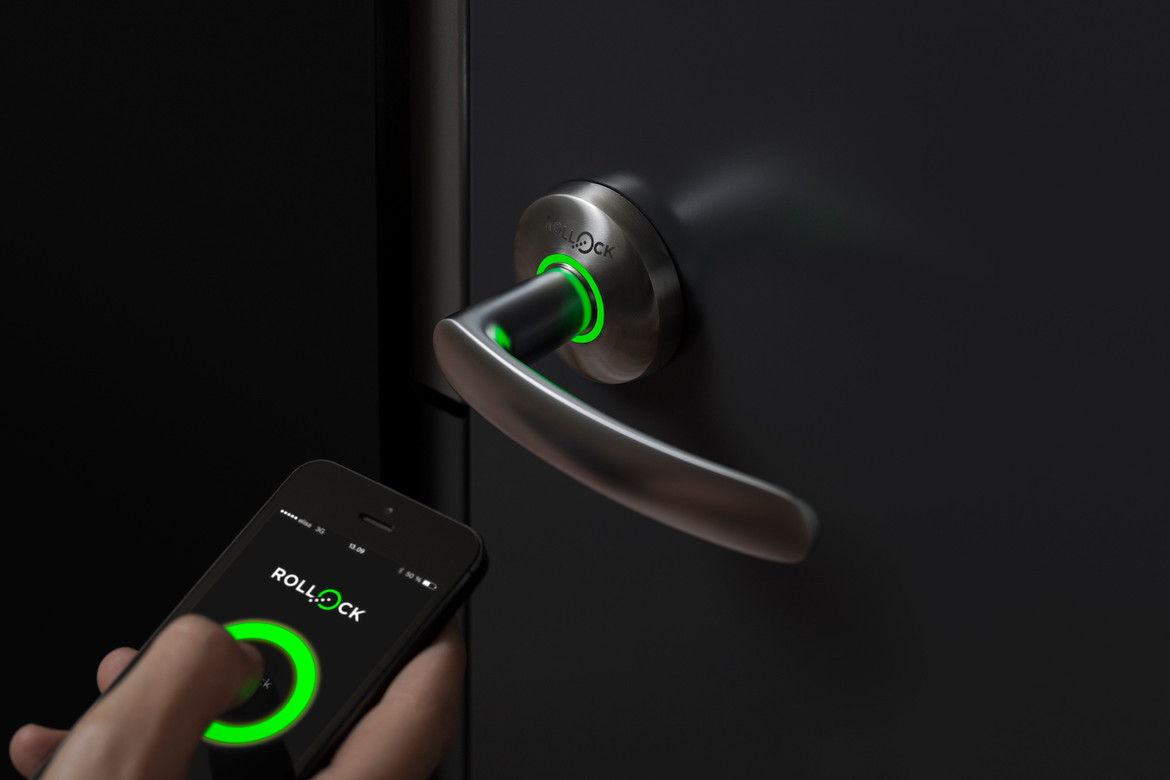 The information security is best-in-class, which is ensured by top Finnish experts on information security. Locks, rights, and the system itself are managed in real-time using cloud services and mobile applications. Control information can be uploaded to the cloud in real-time, and the system can be integrated with other personnel and real estate management applications, as Petteri Karjalainen, the CEO of Rollock Ltd, explains.
Rollock's smart lock system produces a massive amount of sensitive data. For storing the data, Rollock has chosen the private cloud service operated from Herman IT's data center in Kajaani, Northern Finland. Public cloud was no option as it was crucial to ensure that all the data, backed-up daily, will reside in Finland. In addition to the private cloud, Herman IT supports Rollock's smart lock system by providing maintenance and monitoring for the production platform as a service. As Rollock aims to internationalize, Herman IT is able to support the company's growth with global private cloud and over 90 data center locations.
Sanna Räsänen, Marketing Manager at Herman IT: Data Enthusiast, Trailrunner, Mom
Please note: The opinions expressed in Industry Insights published by dotmagazine are the author's own and do not reflect the view of the publisher, eco – Association of the Internet Industry.