How A Paper Mill Was Turned Into a Green AI-Optimized Data Center Ecosystem
April 2019 -

Artificial Intelligence

|

Data Center
How A Paper Mill Was Turned Into a Green AI-Optimized Data Center Ecosystem
A brief history of the City of Kajaani and its journey to becoming the leading European HPC ecosystem - and an engine of AI - by combining bold regional development, higher education, readily available infrastructure, the right operators, and a winning mindset.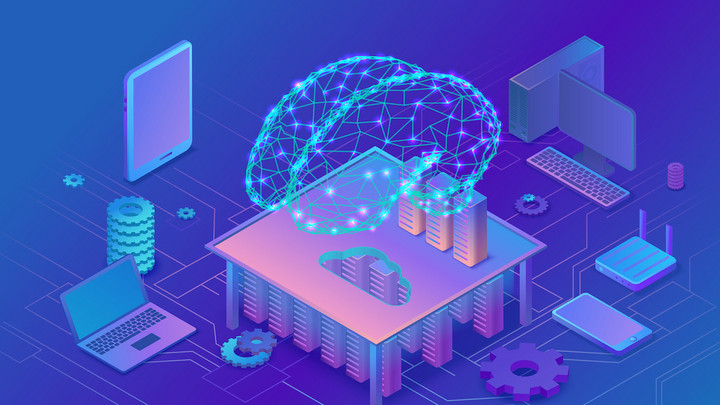 As one thing comes to an end, a determined and future-oriented community will invent something new and build a successful business around it. High-performance computing (HPC) has long been a critical factor in running the large-scale analytic workloads that advance innovation and national competitiveness. With increasing numbers of artificial intelligence and data analytic workflows, there is a pressing need across the globe to expand high-performance compute infrastructure. Recognizing the potential of HPC, the City of Kajaani turned bad news into a triumph by transforming itself from a forest-industry dependent town into a leading European high performance data center ecosystem.
Paper was not selling the way it used to
September 2008 started out with gloomy news: The UPM paper mill that had provided work for over 500 inhabitants of the city of Kajaani was to be shut down. Given that, from the beginning of the 1900's, the city had grown around the forest industry, the hit was very hard not just on an economic level, but also on an emotional one. UPM would soon own a large industrial property at Renforsin Ranta, by the river of Kajaani, with an industry-level infrastructure, but with no industry operations on it. Something needed to be done. People needed to find new employment.
After the mill closed down, the Kajaani region received immediate structural change aid from the EU in order to adapt and to create new businesses in the region.
At the same time, IBM started to look for a data center location in Finland together with its partner, local teleoperator Kainuun Puhelinosuuskunta (KPO). KPO would provide capacity for IBM's service platforms in certain segments. Renforsin Ranta Industry Park, a successor of the former paper mill property, was presented to IBM and KPO with its potential infrastructure and, very soon, plans were made to build a data center on the premises that had previously been used to store paper products before shipping them around the world.
While all of this was happening, the government-owned CSC – IT Center for Science heard about the Kajaani data center's potential, and made the decision to locate their supercomputer there. The first steps towards what would become Kajaani's most important growth industry were taken.
Herman Renfors' industrious legacy paved the way for Herman IT
In 2011, KPO founded Herman IT, a subsidiary responsible for providing colocation and capacity services for corporate customers. Herman IT's name has its roots in the history of Kajaani, as has the Renforsin Ranta Industry Park: Herman Renfors was an industry patron living in Kajaani in the 1870's, and in addition to all his other business endeavors, he was also one of the founders of Kajaani Telefooniyhtiö, the first telephone company in the region, and the predecessor of KPO.
In 2012, Herman IT launched its IBM EMDC-compliant data center. Several environmental specialists were consulted during the data center planning process, and three key factors for environmental responsibility were found: locally produced carbon free energy, waste heat recovery, and eco-efficiency in terms of chosen technologies. The utilization of existing infrastructure instead of needing to build from scratch decreased the carbon footprint of the data center building project.
Massively scalable eco-efficient infrastructure between east and west
Herman IT's data center in Renforsin Ranta has a clear advantage in its secure electricity infrastructure, which was originally built for industrial purposes. As the electricity is available straight from the national grid, through a UPM-owned hub, the transportation cost of the electricity is on a very competitive level.
Multiple hydroelectric and biomass power stations provide a significant supply of environmentally and economically attractive power, which is suitable for heavy industrial use and data centers designed for high-performance computing. As Herman IT's data center transforms almost all the electricity it uses into heat, the waste heat is recycled to warm the industry park's office facilities.
In addition to the electricity, data center facilities in Kajaani have a massively scalable industry-level infrastructure, including buildings and logistics which date from the paper industry and which now serve the companies and grow in accordance with the companies' needs. UPM, which is still the property owner of Renforsin Ranta Business Park, continues to invest in the refurbishment of key brownfield spaces to secure new tenants for its brownfield and greenfield spaces.
What sets Kajaani apart from other data center sites in the Nordics is its absolute readiness for business in terms of brownfield space, pre-zoned greenfield land, and green power. Availability lead times are as low as three months.
While the vast majority of data in Finland and the rest of Scandinavia travels through the Helsinki & Espoo exchanges into Russia, there is a diverse route directly between Kajaani and neighboring Russia. Kajaani is also ideally placed to take advantage of the Finland-Germany underwater fiber connection and to link to the ROTACS Russian National Fiber Optic Ring that is under development. This will further decrease the latency and turn the site into a real hub of global data flows with more than enough capacity.
Today Kajaani is a European center of high performance computing
The initial local issue of finding new employment in Kajaani has long since been put to bed. But where does Kajaani fit into the larger global picture?
Across the world, artificial intelligence, combined with high-performance data analytics, are together producing a massive surge in annual data output. In order to analyze the deluge of data for meaningful and actionable information (for example, for research or high-quality translation purposes – the list goes on), the need for high-performance infrastructure is expanding exponentially.
As a result, high-performance computing with the optimized data center ecosystem is now Kainuu's most significant growth industry. The ecosystem is attracting both global and national players from a variety of sectors.
The CSC - IT Center for Science provides its supercomputer for pan-European research projects. In December 2018, CSC and Atos signed an agreement on the new supercomputing system. The new system will be placed in CSC's data center in Kajaani, and the first phase will be operational in the summer of 2019 and will include a solution designed for AI research. Kajaani University of Applied Science educates data analysts for the ecosystem's needs with its unique From Data to AI – program.
The second phase will extend the system with Atos' new BullSequana XH2000 supercomputer, providing a giant leap in computing capacity and positioning Finland as a leading country within supercomputing. Finland is also offering the CSC Kajaani data center as the location of the pre-exascale system. The decisions on the locations of the first EuroHPC supercomputers will be made during 2019.
Herman IT is the first commercial operator providing HPC-capacity and hosting services. In 2018, DeepL, a company with a long history of using sophisticated machine learning tools to create solutions for understanding and translating language, decided to locate its HPC cluster in Herman IT's data center. Herman IT's infrastructure, combined with an abundance of low-cost renewable energy, free cooling, and waste heat recovery, offers an ideal location for DeepL's supercomputer. Furthermore, it allows DeepL to train its neural networks in a stable and secure environment, with competitive pricing.
Next-generation AI use cases are radically increasing the production of data. To take just one example: a smart hospital will generate 3 TB per day. As such, high performance computing is more essential than ever and, in a time of precarious climate change, underpinning this with green power is an absolute imperative.
Please note: The opinions expressed in Industry Insights published by dotmagazine are the author's own and do not reflect the view of the publisher, eco – Association of the Internet Industry.