Answering to the Connectivity Needs of SMEs in Lockdown
March 2021 -

Internet Industry

|

Connectivity
Answering to the Connectivity Needs of SMEs in Lockdown
Blacknight's Michele Neylon explains how supporting SMEs during the pandemic has opened up new fields of business and new partnerships for the connectivity provider.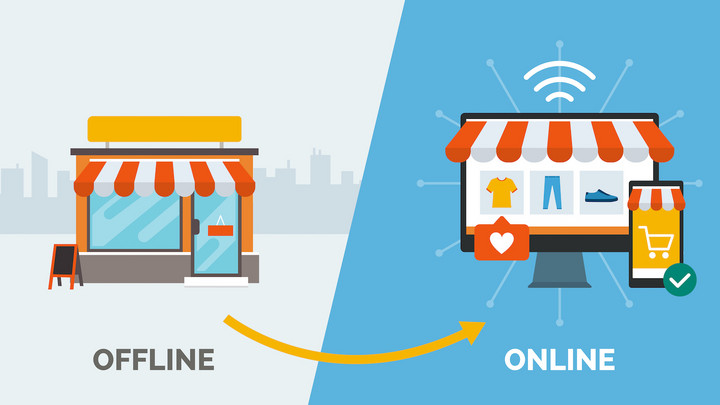 Blacknight is Ireland's largest independent hosting provider and domain name registrar. While many companies in the hosting sector have been happy to piggyback on the services from other larger providers, we've always run our own servers and network – now for the better part of 20 years. On the international stage we are most often associated with domain names and the domain name industry, but domains aren't our core business. Yes, they are and probably always will be a very important part of our DNA, but our expertise has always been in the underlying infrastructure, be that hosting or networks.
Over the past 20 years, we've invested heavily in our network and connectivity. We peer at multiple IXPs (internet exchange points) across Europe, including Dublin, London, Frankfurt, Paris, and Amsterdam.
As a company we offer services to clients in Ireland, Europe and further afield. We generally focus on serving businesses, not residential customers. So, our recent announcement about us launching broadband services for both business and residential clients is, in many ways, a departure from our normal modus operandi.
While this might be a change of tack for what has previously been a B2B connectivity provider, it's not the first time that we've decided to adopt a different approach to other companies in our sector. While many of our peers have focused their advertising spend on digital, for example, we've always maintained a strong presence in Irish print media.
We've established our expertise in connectivity over the past 18 years, so the move to provide a full suite of Internet connectivity that included Broadband services makes sense to us as a company. Being able to leverage our extensive investment in connectivity for a revenue-generating business line will hopefully pay dividends in the coming years.
Last year, with the seismic shift to home working for many, the importance of having reliable broadband backed by responsive customer service became even more important. The lines between "home" and "office" went from a nice bright distinction to a much fuzzier line. As offices closed around the world, we saw an increase in demand for server colocation in our data centers, as well as teamworking technology such as Microsoft 365. We introduced new products such as website and online retail, which obviously all need a stable broadband connection to work.
While Ireland might have a high-speed Internet service in many parts of the country, the service isn't universally available. Which is why a few years ago we had launched a wireless ISP (WISP) service in the town where we are headquartered. The WISP is able to get usable Internet connections to people and organizations who otherwise would have been stuck with 1990s-era speeds.
We began offering fiber and wireless broadband a few years ago for business customers, locally at first, in Carlow and Kilkenny. But as the coronavirus pandemic took hold, it became clear that companies needed to connect their staff as well as reach their customers. We moved quickly to offer people the services they need so that Internet technology could keep them connected, safely.
Our strategy over the last few years has been to expand into offering a full suite of Internet services to SMEs. We know from dealing with SMEs on a daily basis that they don't have the resources to employ an IT department, so having a single supplier who understands their needs is vital to their operations. The pandemic streamlined our plans to expand our offerings to help those SMEs. We've also been working closely with various organizations that work with small businesses to help in dealing with "the new normal".
However, business services remain our core area of interest, which is why we have also started offering a service to allow smaller wireless ISPs, IT service companies, and others to expand their offerings to include fiber broadband with a set of tools that is easy to sell and manage.
And for the more demanding clientele, we also continue to offer dedicated connections (DIA) over fiber.
Diversifying our product and service portfolio will continue. Some of these will succeed, some will fail, but we will always strive to offer new products and services that meet the needs of our clientele.
Michele is co-founder and CEO of Blacknight. He is actively involved in Internet policy development, and is currently a member of ICANN's GNSO Council as a representative of domain registrars. He is also involved with policy development for several domain registries, including .IE, .EU and .US. He previously served as chair of i2Coalition and is a member of the Names and Numbers Steering committee of eco. Michele received the Irish Internet Association Net Visionary Award in 2013 and was named one of Ireland's 30 Technology Disruptors at The Spiders Awards in 2019.
Please note: The opinions expressed in Industry Insights published by dotmagazine are the author's own and do not reflect the view of the publisher, eco – Association of the Internet Industry.