Leveraging Digital Ecosystems in the New Normal
March 2021 -

Digital Infrastructure

|

Interconnection

|

Digital Ecosystem
Leveraging Digital Ecosystems in the New Normal
Ivo Ivanov from DE-CIX, on how data gravity and diversity in ecosystems, together with secure interconnection, provide the ideal breeding ground for digital business.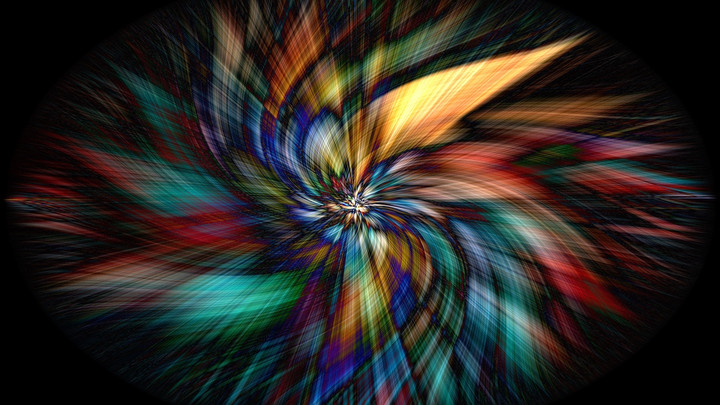 Emerging from the dark, pandemic-shadowed, global coronavirus winter, we find a world transformed – springtime offering new hope and shining the light on a new era of digitalization, in which digital applications and services will be needed everywhere, for everyone. The spring of 2021 brings with it a spirit of optimism and heralds the new "New Normal" – one which combines the enjoyment and spirit of being on the spot personally (when this makes sense) with the efficiency and power of digital tools. With the support of digitalization, economies are starting to pick up again and are poised to make the most of the digital transformation that has occurred over the last year.
Bringing people and businesses together
As economic activity moves from the analog to the digital sphere, security, robustness, and the best performance possible are key for all applications in all industries. These rely on the best digital infrastructure possible. This is our mandate as DE-CIX: to deliver – together with our vibrant ecosystem of valued partners – the best and most reliable interconnection service for all markets across the globe. In this way, we bring people and networks together and provide the best opportunities for digital business.
DE-CIX can look back proudly on more than 25 years in the business, having established 28 IXs in different regions around the world, and growing the largest and most diverse carrier and data-center neutral interconnection ecosystem on the planet. This ecosystem comprises of digital infrastructure providers and digital businesses of all kinds.
What is a digital ecosystem?
A healthy digital ecosystem brings together a large number of networks – not only from different geographical regions, but also of a quite diverse nature – to do business and exchange large amounts of data. The more networks that connect into a digital ecosystem, the stronger the attraction becomes for further networks to join – and interconnection gravity begins to develop.
Interconnection is central to the seamless functioning of today's digital applications and the delivery of content – and the closer the proximity to other networks, the better the result. This is why IXs like DE-CIX make themselves at home in highly interconnected data centers in order to develop and nurture digital ecosystems. Data centers form the warehouses of the digital economy, providing not only a home for the data itself and for the platforms and applications that have become so ubiquitous in the modern world, but also for Internet Exchanges, where networks can interconnect and thrive.
Leveraging digital ecosystems for digital business – the "private party" for interconnection
Digital business has – without question – become the foundation of economic growth for the future, and no sector can afford not to be paving the way to this bright future. That said, businesses need to keep their feet planted firmly on the ground, understanding that – in the digital world – resilience is business-critical. Enterprises that are already digital or are becoming digital need high-performance, secure interconnection in order to do business.
Certainly, enterprises do not want to expose their data, their digital products, and their customers to the unnecessary risks of a public marketplace. This is why, on the DE-CIX platform, an enterprise can create its own secure, closed, and high-performance ecosystem to exchange data with business partners across its entire supply and value chain. By setting up a Closed User Group at DE-CIX, an enterprise can dictate the performance, security, and compliance policies they need fulfilled, and it can invite those – and only those – networks that it wants to exchange data with. Within this environment – more like a private party than a public marketplace – everything is protected, and, at the same time, very efficiently interconnected, capitalizing on the advantages of the existing DE-CIX ecosystems, such as proximity and diversity of networks, and therefore also improving performance.
The vibrant ecosystems of DE-CIX are the natural home for enterprise ecosystems. Today, in our 28 Internet Exchanges across the globe, we have more than 2,200 connected networks, accessible through more than 500 data centers. These networks already serve the Finance industry, the Automotive industry, and the Healthcare industry, to name but a few. An enterprise can easily bring together all partners in one place, making interconnecting with them easy, fast, secure, and resilient.
Stronger together: DE-CIX partners lead to greater diversity and unique nature
Our ecosystems are, by nature, diverse. As a matter of fact, we know from other spheres that diversity strengthens a team and increases success. Team members with different skillsets and backgrounds offer new perspectives and experiences, making the whole more effective. The same can be applied to digital ecosystems. That is why it is central to our DE-CIX global interconnection ecosystem – the largest of its kind in the world – to be both carrier and data-center neutral: in this way, there are no barriers standing in the way of success. Strong partnerships with digital infrastructure providers – such as data centers, ISPs, managed and cloud service providers, carriers, and resellers of all kinds – create diverse, resilient, and unique ecosystems, where all benefit mutually from each other's success.
DE-CIX's partners benefit from the strength of the whole ecosystem and can pass on these benefits to their customers. Our partners, in return, contribute to the continuous strengthening and advancement of the entire global system, extending our geographical reach and taking premium interconnection services to those regions where needs arise. In so doing, the network and business opportunities increase for all involved.
What does this mean in detail for the individual partners, wherever they are located and whatever their business is?
Data center partners can broaden the DE-CIX footprint by becoming an access site, or even housing their very own DE-CIX-operated IX, through the DE-CIX as a Service program. They can enrich their local ecosystem and offer low-latency interconnection to their customers.
Equally, ISP partners can play a special role because they serve as a conduit: The ISP partners transport their customers to our IXs, in order to offer them a broader portfolio of interconnection services. They increase their own reach and business opportunities, enrich the ecosystems, satisfy their customers' needs, and attract new customers.
Cloud providers who join the DE-CIX Cloud Ecosystem can make their cloud services available to a broader corporate world. This enables them to open up new markets, following the geographical foundations built through our digital infrastructure partnerships.
An interconnection infrastructure that connects everything
Today we have the beginnings of an interconnection infrastructure that connects everything. In the future, there will be a much more intricate mesh of data suppliers, data processors, and data users, with
the rollout of 5G & the development of large-scale IoT projects for cities, industry, mobility, and the Healthcare sector,
increasing levels of artificial intelligence and machine learning in the handling of data, and
the increasing number of points where data is collected and processed and the enormous amounts of data generated, collected, summarized, and sent somewhere to do something new with it.
In this world, interconnection will become more and more important, and the infrastructure for interconnecting networks will become the foundation of the economy and industry – as essential to future life and business as power and water lines are today.
Coming back full circle, we find ourselves in the springtime of a new era, in which digitalization will benefit everyone, everywhere – and in which DE-CIX is working hard to pave the way forward to a bright future. We invite all of you – enterprises and digital infrastructure providers alike – to join us on this journey.
Ivo A. Ivanov is CEO of DE-CIX International and COO of DE-CIX Group AG, with more than 10 years' experience in the regulatory, legal, and commercial Internet environment. Ivo joined DE-CIX in January 2007. In recent years, he has been deeply involved in the establishment of DE-CIX sites in Istanbul, Palermo, Madrid, Marseille, New York, Dallas, Dubai (UAE-IX powered by DE-CIX), as well as Mumbai (Mumbai IX powered by DE-CIX), and several DE-CIX consultancy projects in Africa, Asia, and Europe.
Ivo has an educational background focused on law and business. Fluent in German, English, Russian, and Bulgarian, he graduated from a German business school in 1995 and holds two law degrees, from the Universities of Sofia (Bulgaria) and Bonn (Germany). After graduation, he worked as a lawyer, with a focus on e-commerce law, IP law, telecommunications law, and data protection law.
Please note: The opinions expressed in Industry Insights published by dotmagazine are the author's own and do not reflect the view of the publisher, eco – Association of the Internet Industry.