DE-CIX IXs Growing Where Submarine Data Flows Connect Continents
May 2017 -

Routing & Reachability

|

Latency

|

Networks

|

Interconnection
DE-CIX IXs Growing Where Submarine Data Flows Connect Continents
Fundamental to the global network of networks that makes up the Internet are the undersea cables that span the oceans connecting continents. One fundamental seabed for submarine interconnectivity is the Mediterranean Basin, home to fiber connecting Africa, Europe, the Middle East, and Asia. dotmagazine spoke to Theresa Bobis, Regional Director South Europe at DE-CIX, about two new cables that landed in Marseille and Palermo in late 2016, and why the Mediterranean is important to future global traffic flow.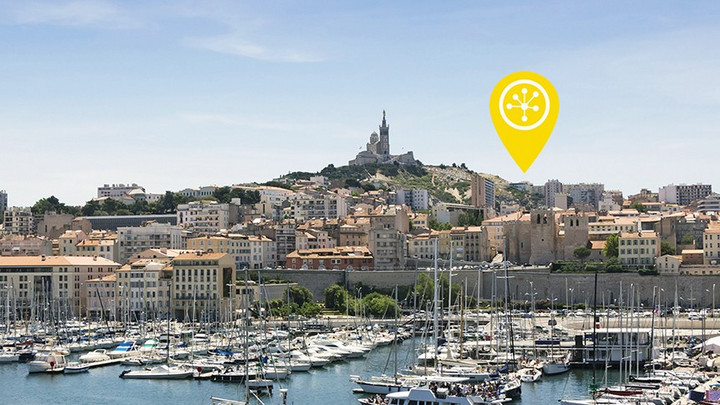 Interview with Theresa Bobis, Regional Director South Europe, DE-CIX International
DOTMAGAZINE: Two new sea cables that connect western Europe to the Middle East and South East Asia, SEA-ME-WE 5 (SMW5) and Asia-Africa-Europe 1 (AAE-1), are landing in Palermo and Marseille in 2017. What impact will this have on traffic flows?
THERESA BOBIS: In terms of traffic flows, both Marseille and Palermo will offer alternative options in reducing latency. The trend in the past has been for traffic from most African countries is to go north to Frankfurt, or even all the way up to Amsterdam or London. Both Palermo and Marseille also provide resiliency, as each site could act as a back up for the other. Marseille and Palermo also have unique subsea cables landing in each city, so that increases the variety of networks that can connect, as well as offering more redundancy in routing. 
DOT: As an Internet Exchange with multiple presences across Western Europe, has DE-CIX noticed any increased demand in Palermo and Marseille since the new sea cables landed?
BOBIS: Yes, we have. Both African and Asian carriers are planning to expand in either Marseille and/or Palermo – and they're planning a complete IP POP, not just transmission. Most of the content providers are expanding fast in Marseille as well. At DE-CIX Marseille now, we have a really interesting mix of networks connected – just under a third of the networks originate in Europe, the same number from the US, and then 14 percent each from Asia and Africa, and the remaining 10 percent from the Middle East – so you can see how international a location like Marseille is. And that comes down to the intercontinental cables landing in the region there.

DOT: What kind companies are getting connected in these locations? 
BOBIS: We're seeing a combination of incumbent Telcos, Access, ISP, Content and Cloud Providers.  Based on our experience, we have seen the growth trend in mostly access and content networks to connect into DE-CIX Marseille and DE-CIX Palermo.  We have also seen a rapid increase of the networks within the Interxion Data Center in Marseille, with roughly 115 now available – and still increasing.
DOT: DE-CIX has Internet Exchanges in Palermo, Marseille, and Madrid in Southern Europe, all able to take advantage of the Mediterranean undersea cables. Why are these locations so important?
BOBIS: More and more international companies are starting to see these cities as new sites for growth in expanding their business and getting closer to their customers and their customers' end-customers. We are seeing a shift in the flow of traffic, so that it's not only moving from east to west, but it's also starting to move further south. And that's exactly where the Mediterranean region fits into the connectivity picture.

I'm especially excited by the interest we've seen for DE-CIX Madrid. The exchange went live in May last year, and it's now the fastest growing Internet Exchange in the world! We've already got almost 80 networks signed, and traffic peaks exceeding 40 Gbps and increasing strongly. Madrid is an excellent location to pick up traffic landing in Portugal, and it's a growing telecommunication hub for Southern Europe.

Another undersea cable that's going to make waves in 2017 is the transatlantic Marea cable from Virginia to Bilbao. This is very interesting for us, because it's being laid by a consortium made up of Telefonica, Facebook, and Microsoft, and it will be accessible in the Interxion data center in Madrid, where DE-CIX Madrid is located.

The access to AWS through the DE-CIX DirectCLOUD service will also attract more networks to DE-CIX Madrid. My personal goal is to have more than 100 networks connected and to hit a 100 Gbps traffic peak by the end of this year. And next year – well, the sky's the limit! We anticipate DE-CIX Madrid becoming a real force to be reckoned with in global interconnection.

So yes, the locations in the Mediterranean are a response to what we see in global traffic flows, as more and more of the world's population goes online. An Internet Exchange Point is definitely an option for telecom companies to connect end users to the Internet closer to the edge. And that's what we do: we help to make sure that companies can offer, and end-customers can have, easy and quality access to the Internet.
Theresa Bobis is Regional Director South Europe at DE-CIX, responsible for the DE-CIX Internet Exchanges in Marseille, Palermo, and Madrid.