Game Streaming Supporting Madrid Data Center Growth
March 2020 -

Online Gaming

|

Digital Infrastructure

|

Interconnection
Game Streaming Supporting Madrid Data Center Growth
Strong growth in the gaming sector in Spain will result in increased demand for digital infrastructure in the Spanish capital, writes Theresa Bobis, Regional Director for Southern Europe at DE-CIX.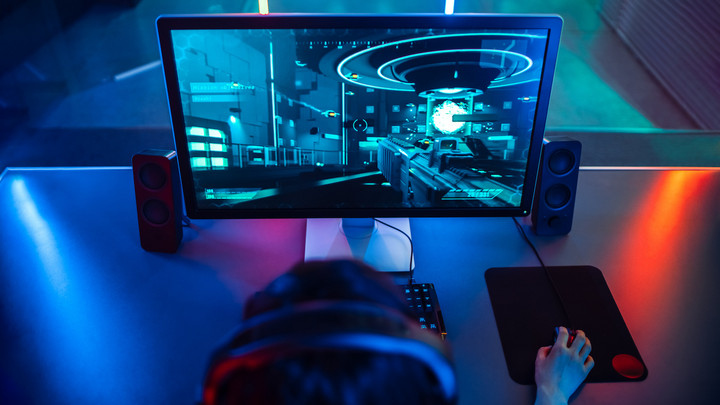 The video game industry is going through a transformation phase as a result of the arrival of new game streaming services. Google Stadia, Microsoft xCloud, Sony PS Now, and Nvidia Geforce are setting the scene for a less hardware-dependent future, in which games are executed on remote servers.
Latency, a critical aspect for industries such as 5G or virtual reality, is no less vital for the online game. This metric depends on many factors, including the geographical distance from the data centers where the game is running. Not only gaming companies, but the content industry in general, are tending to place their networks in increasingly localized geographical areas. A delay of 30 milliseconds – approximately the latency between Madrid and Frankfurt – is already too long to enable an authentic gaming experience.
A human being takes approximately 150 milliseconds to blink. For the optimal experience of virtual reality, companies aim for a 20-millisecond latency, a figure similar to what is needed to run a game without lag problems or image flicker. Given that not even data can move faster than light, and that the data transfer speed is directly associated with the distance data needs to travel, physics forces content providers to bring that data closer to the users.
As a result, the online gaming industry has diversified its connections in order to be closer to users, expand bandwidth, and improve latency. An Internet Exchange in these cases is crucial, as it allows gaming companies to connect with the major local networks. Thus, the most relevant companies in the gaming industry exchange traffic in the main interconnection hubs such as Frankfurt, New York, Amsterdam, and London, but are increasingly also moving to other regions such as Southern Europe, where Madrid is playing an increasingly fundamental role.
The global trend is to bring content to those areas with high populations or geographically strategic locations to connect with other regions of interest – two conditions that the Spanish capital meets. DE-CIX Madrid, DE-CIX's flagship Internet Exchange in southern Europe, almost tripled its peak traffic in just one year in 2019.
In addition, the video game industry has been growing strongly in Spain for the past few years. According to Newzoo, Spanish revenues from gaming reached 2.3 billion Euros (2.5 billion dollars) in 2019, and is ranked ninth in terms of revenue in the global gaming market.
Latency and multiplayer online games are two concepts that have gone hand in hand since the birth of the latter. 15 years ago, World of Warcraft was already an extremely popular phenomenon and any variation in latency could jeopardize the user experience. Video games such as World of Warcraft, Fortnite, and Apex Legends connect a massive number of players in real time, but they do not generate a significant volume of traffic, relatively speaking. The information that travels through the networks refers to player position, actions and decisions, and the things happening in the game. However, the vast majority of the content (graphics and video) runs locally on the player's server or console.
This situation changes completely with cloud-based game services. It is in the servers of each platform that the game is executed, and the graphics and video are sent via streaming to the player's device. In this way, the amount of data that travels increases massively, even more so as the industry is seeking to improve picture quality. Thus, an HD data stream requires between 3 and 5 Mbps; if it's 4K, it would increase to 16-20 Mbps – or even go as high as 50 Mbps, if offered without compression. Therefore, if this kind of gaming becomes popular, and if, in turn, the content quality improves, traffic would rise dramatically. Consequently, the demand for larger bandwidth would skyrocket, which would encourage companies to build their data centers and networks closer and closer to end users.
Another aspect that is increasing Internet traffic generated by gaming industry is livestreaming. According to Streamlabs, Twitch, YouTube Gaming Live, and Mixer added nearly 5 billion streaming hours and 15 billion viewing hours in 2019.
When a streamer is playing live, it generates 10 Mbps through the Twitch broadcast, for example. Internet traffic increases in such a way that this figure is multiplied by the number of people watching the game. That is, if there were 12,000 people following the gameplay, they would generate 120 gigabits of traffic. In fact, the Fortnite World Cup Finals in July 2019 attracted almost 20 million viewers to Twitch, which translates into around 10 terabit/sec globally in terms of traffic. As streaming picture-quality improves, the impact on traffic will be considerable.
The content industry is aware of this, and it is getting ready for it. Subsea cable deployment, growing bandwidth demands, and regional hubs such as Madrid and Lisbon are taking off, and laying the foundations for a future where latency is minimal.
Theresa Bobis is Regional Director South Europe at DE-CIX, responsible for the DE-CIX Internet Exchanges in Marseille, Palermo, Lisbon, and Madrid.