"Building your own Internet": How GAIA-X is Paving the Way to European Data Sovereignty
March 2020 -

Data Sovereignty

|

Gaia-X
"Building your own Internet": How GAIA-X is Paving the Way to European Data Sovereignty
Harald A. Summa, CEO of DE-CIX and eco, talks to dotmagazine about the proposed GAIA-X project for a European cloud infrastructure, and how to build your own Internet.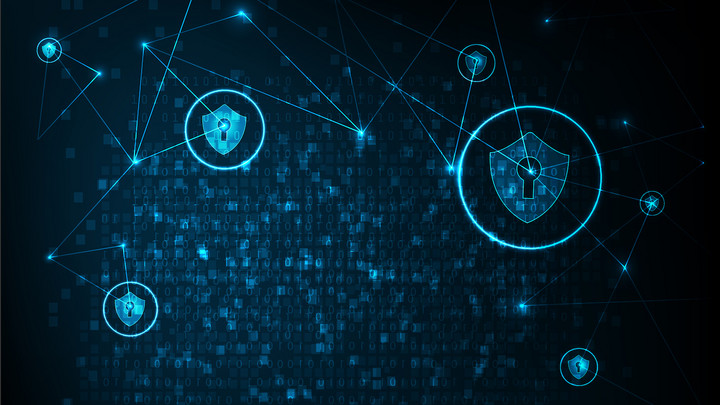 dotmagazine: What do you see as the key motivation behind GAIA-X, and why is the project so important for the European digital landscape?
Harald A. Summa: Data sovereignty is central to GAIA-X. Especially now that that our society is becoming more and more reliant on digital services, states and regions have a clear interest in enabling a certain level of independence from external service providers. So Gaia-X would bundle the existing European cloud solutions and spawn innovative cloud solutions.
As part of the GAIA-X project, the basics are being developed for building an interconnected, open data infrastructure based on European values. We need to ensure that the methods of data distribution and storage are better under the control of the user and data owner. This is why politicians and the industry are calling for a European effort to regain sovereignty over its data – especially production and industry-related data.
This is why DE-CIX is supporting the German federal government, together with other key businesses and scientists, in striving for an efficient and competitive, secure and trustworthy data infrastructure for Europe. GAIA-X has been conceived for this purpose.
dot: Is the project Europe's way of counteracting the dominance of the US and China in cloud storage provision?
Summa: The dominance of US and Chinese cloud service providers is obvious. In a worst-case scenario, this could become a nightmare for the economic sovereignty of a region like Europe. This is why it is strategically necessary to develop scenarios for alternative cloud services and storage that can operate competitively.
But let's be clear: it will not make sense to copy the existing services, because there is no way for Europe to achieve something comparable to them. I think GAIA-X has to bring out something more advanced, more competitive than existing services. New concepts for new services. We all know that industry will generate more and more data in the future – for example, through 5G implementation. We're already seeing the challenge of how to store, process, analyze, and distribute data – and there's more of that data to come. There is enormous room for innovation in how to deal with it.
dot: How will Gaia-X benefit European companies?
Summa: Digital sovereignty in the form of powerful and secure digital infrastructures is a key success factor and decisive for the future viability of Europe as a business location. Europe needs an intelligent mix of digital infrastructure providers and a strengthening of the location for providers of such offers. Therefore, we believe that user companies (whether SMEs, global players, or the public administration themselves) need such an orientation with regard to the availability of trustworthy infrastructures – from edge computing to cloud computing, and on to hyperscalers – in order to make confident business decisions in times of digital transformation.
We can envisage new concepts that could revolutionize the cost and security level of future cloud and security services. The benefits of GAIA-X will not only be to put data into the cloud, but also to spur a rethink of interconnection and infrastructure strategies, as many leading companies are already doing. While this will include extensive upfront investments, it will pay off in the long run.
dot: What other benefits does Gaia-X offer customers?
Summa: The key to GAIA-X will be for the company (or public administration) to have much greater control over data and the way it is distributed – securely and without large latencies. Today, data in the cloud is often available via the browser-based Internet. This limits the control over the connection to the data, because the data travels via the public Internet. The thing about the public Internet is that data is routed automatically along many and variable paths – and it's not possible for the owner of the data to control the route that the data travels along. One solution is a point-to-point connection. However, while this is more secure, it also leads via the Internet.
A much better solution is a direct connection via an Internet Exchange between the user and provider, for example. This is secure and fast – with very low latency – and offers control over the pathway that the data takes. This approach also works for "one-to-many" communication, i.e. the service provider connects directly to many users via the exchange, and the users in return can connect directly to many service providers. It also means that an enterprise can connect securely with its entire set of partners along its value chain in a federated manner. The Internet Exchange acts as a mediator within this Internet federation. In this way, a virtual "federation layer" is created, which uses the same protocols and technologies as the Internet, but makes the path of the data more transparent and gives the possibility to secure these federations. So you can build your own Internet.
dot: Is Gaia-X making use of existing European cloud storage infrastructure or does the project involve building more?
Summa: The technical details are still to be defined. GAIA-X includes the existing cloud infrastructure but will also include new technologies. GAIA-X will have two layers – one is the application layer on which the users will interact with their service, and one is the infrastructure layer consisting of interconnected data centers with flexible and dynamic bandwidths, creating a virtual European cloud infrastructure.
Harald A. Summa has been Chief Executive Officer (CEO) of DE-CIX since 2003. Harald A. Summa is also CEO of DE-CIX International GmbH and of DE-CIX North America Inc. DE-CIX is the world's leading Internet Exchange operator. DE-CIX's Internet Exchange in Frankfurt has the highest data throughput worldwide. Harald A. Summa is also the initiator and CEO of eco – Association of the Internet Industry.
As a co-initiator, Harald A. Summa was involved in the foundation of the European associations EURO-ISPA and Euro-IX, whose particular aim is to improve the European Internet infrastructure. Harald A. Summa was also until 2018 a core member of the Advisory Board for the "Young Digital Economy" of the Federal Ministry for Economic Affairs and Energy, which seeks to provide stimulus for the future of Germany's digital economy and for the development of new digital technologies, and a member of the Advisory Board for the "Digital Economy" in North Rhine-Westphalia.
Summa has been active in management and consulting in the Internet and IT industry for more than 30 years, during which time he has spent more than 20 years managing various companies. He was a lecturer at the University of Cologne in Applied Informatics for a period of 10 years. Summa has written many specialist articles and given lectures on the topics communication, marketing, and sales. Summa's numerous publications, as well as TV and radio appearances focus in particular on the topics of the Internet, security, and e-commerce.