The Success of GAIA-X Will Depend on How Well a European Data Ecosystem Performs in the Free Market
March 2020 -

Multi Cloud

|

Data Sovereignty

|

Gaia-X
The Success of GAIA-X Will Depend on How Well a European Data Ecosystem Performs in the Free Market
Henrik Hasenkamp from gridscale, on the chances of success of GAIA-X, the cloud challenges for SMEs, and the future of cloud service provision.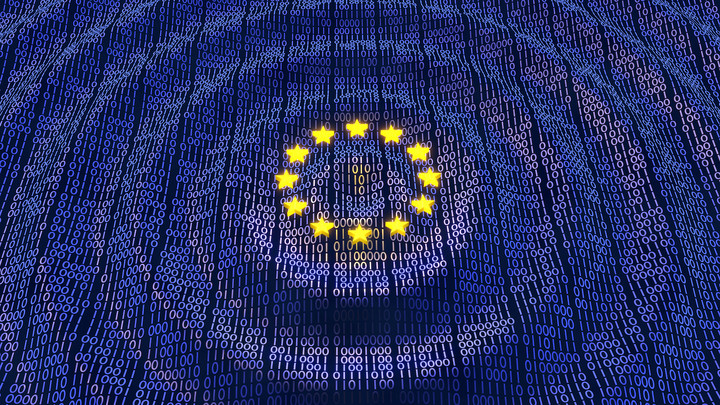 Thomas Sprenger: Your company participates in two working groups in the GAIA-X initiative: Why do you think Europe needs its own ecosystem for a collaborative data infrastructure in the cloud?
Henrik Hasenkamp: Europe needs more innovation in future technologies. In many areas, such as e-mobility, robotics, telecommunications, social media and the cloud, Europe has either never achieved a leading role or lags behind other regions. As a result, our economic area is ultimately dependent on foreign technology suppliers. We will also feel this dependence politically, as demonstrated by the trade dispute with the US. A European data infrastructure is the technical basis for progress in many areas in economy, science, politics, and society. This is why the importance of GAIA-X goes beyond a network for cloud and edge services. We must regain our sovereignty in these areas. GAIA-X draws public attention to the central function of cloud technologies for the Digital Single Market and brings many forces in Europe together to achieve this.
Sprenger: What are the chances that GAIA-X will be a success?
Hasenkamp: New initiatives always bear the risk of failure. Ultimately, the success of GAIA-X will depend on how well a European data ecosystem can successfully sustain itself in the free market. In this regard, I share the assessment of the German Head of Microsoft, Sabine Bendiek, that in the end, it's all about business benefits for the customer. So the question is, will we be able to provide these services at a speed and in a quality that creates real benefits for customers in Europe? In contrast to data protection, for example, GAIA-X is not about laws and prohibitions, but about a network of specific services that citizens, companies, and authorities use.
Sprenger: gridscale is a cloud specialist for medium-sized businesses. How open are they for the cloud?
Hasenkamp: Both our own experience with customers and survey results of the last few years have shown a mixed opinion among small and medium-sized businesses: Many of them have only gradually opened up to the idea of handing over the operation of their own IT infrastructure or outsourcing their own data to an external infrastructure. In the meantime, however, many companies are recognizing the decisive advantage of the cloud: to focus on their own core expertise. In order to access IT resources, they use the expertise of professionals.
Sprenger: Which particular challenges do SMEs face when it comes to accessing digital infrastructures?
Hasenkamp: The problem is gaining access to experts. In conversations with customers, we hear time and time again how difficult it is, especially for medium-sized companies, to find experienced developers and IT experts. The more complex and multi-layered digital technologies become, the greater the shortage of personnel becomes. Cloud services unburden companies from the expense of running a data center. As cloud users, they no longer have to deal with network, hardware, IT procurement, maintenance, downtime, physical security and the like. All of this is offered as a service by the cloud provider. And thanks to specialization and scalability, it can be done at a level of quality that would not be achievable at reasonable cost for the individual SME. GAIA-X expands the cloud to a higher degree of cooperation and freedom for users. In a European ecosystem, they can combine services more easily, change providers more smoothly, and exchange and process data with partners in a more secure way.
Sprenger: We are now at the beginning of a new decade. Do you think that all companies will end up on public clouds run by the big hyperscalers?
Hasenkamp: No, I don't even believe that by the end of the decade all IT workloads will actually be part of the cloud. It simply makes no sense to move everything to the cloud. Not even ten percent of all workloads today are handled by hyperscalers. More than 70 percent of all IT processes continue to be run by companies on their own infrastructure. This is an enormous volume that we are talking about.
Nevertheless, some paradigms will be rearranged in the coming decade. Various standard services will inevitably migrate to the cloud, simply because it is the best alternative both economically and technically. Good examples are Office 365, Azure ADDS, and so on. Here, Microsoft has the advantage of being able to force a seamless connection between the operating systems and the de facto standard software. Whether or not this is a good thing in every case is something that everyone should judge for themselves. But the trend is clear.
We estimate that by the end of the decade at least half of IT workloads, around 50 to 60 percent, will be processed on the large cloud platforms. The rest will probably never go down this path (and possibly be replaced at some point). Here, we expect a segmentation between smaller cloud providers, on-premise installations and special service providers for individual technologies.
Sprenger: As gridscale integrates its services into the GAIA-X ecosystem: Which changes do you have to carry out and what improvements will your customers benefit from?
Hasenkamp: We do not have to change much because gridscale has always relied on open standards. In individual cases, we will expand our technology to optimize interoperability with other platforms. For example, it is plausible that we could completely automate a data take-out request for customers. In this case, we would not only export and provide the data on request, but also migrate it automatically to another GAIA-X node. For the customer, this would be a big plus in terms of convenience and freedom. We do not bind our customers by any contract terms anyway. In the GAIA-X network, we could implement this flexibility even more consistently in technical terms. And let's be honest: it would have its charm if a customer only had to press a button in order to pick up easily where they left off with another provider.
Henrik Hasenkamp is CEO of gridscale and has 15 years of experience in the hosting industry. The software provider gridscale uses its technologies to control any data center capacity and makes it available as public, private or hybrid cloud. For this purpose, the company operates infrastructure resources at large colocation providers as well as directly on the premises of the customers.
Thomas Sprenger (https://www.thomassprenger.de) is a freelance author, lecturer & content expert. For the last 20 years, he has been accompanying digitalization on the agency and company side, writing and speaking for IT and technology providers.
Please note: The opinions expressed in Industry Insights published by dotmagazine are the author's own and do not reflect the view of the publisher, eco – Association of the Internet Industry.