Gaia-X – A Matter of Trust
June 2021 -

Gaia-X

|

Multi Cloud
Gaia-X – A Matter of Trust
Creating value collaboratively and driving competition requires decentralized approaches and trust, maintains Nils Klute from EuroCloud.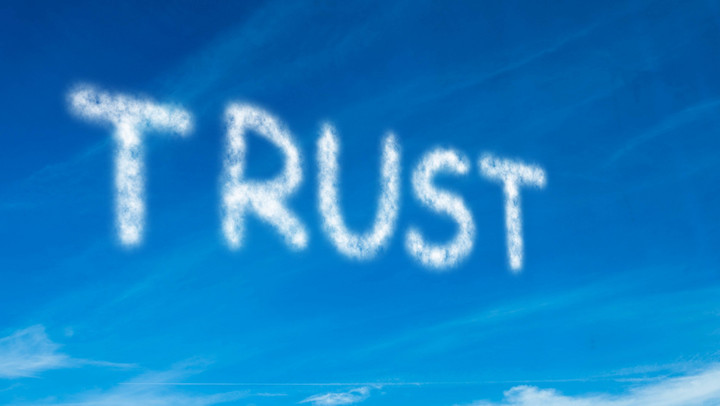 More Innovation, More Value Creation, and More Prosperity through Collaboration
Creating value collaboratively and driving competition – the digital data economy is turning traditional notions of business models and technologies on their head. Why are decentralized approaches needed? And why is future prosperity a question of trust? Cloud Expo Europe's Gaia-X Summit provided the answers.
The current example of Astra Zeneca shows how difficult it can be to regain trust once it has been squandered. The vaccine remains a slow seller in many European countries, according to a recent survey by YouGov. The result: Opportunities for faster immunization that could benefit society as a whole remain untapped. Gaining, retaining, and developing trust – that's the name of the game, not only in the healthcare industry but also in the data economy that Gaia-X is targeting.
"Only when companies also trust the distributed and connected infrastructure will information be shared, new business models be enabled, and innovation be created," said Stéphanie Finck, VP Government Affairs EMEA at Salesforce. With the panel discussion "Gaia-X = Trust?" the Gaia-X Summit kicked off on 9 June.
Confidently more transparent
Collaboratively create digital value, not only to secure the personal wealth of individuals but to grow the entire economy: "Gaia-X can move Europe forward in international competition," said Lise Fuhr, director general at ETNO. How does that work? Fuhr: "In an ecosystem that ensures data protection and data security on the ground of European standards and values in a trustworthy and transparent manner." What matters in the process? "We need to encode European ideals and values in software," said Claudia Frese, CEO at STRATO and CBO at IONOS. "This creates the breeding ground for Gaia-X use cases to flourish and prosper."
More future-proof through decentralization
Competition to flourish and prosper with confidence: "Gaia-X is committed to coopetition," said Amanda Brock, CEO at OpenUK. "Collaboration is the key to more innovation, more value creation, and more prosperity." Those who no longer think in silos and recognize their digital opportunities will understand why, in the end, every individual has more when everyone shares data with each other. Brock: "When we collaborate, the results get better for everyone." A paradigm shift that turns traditional notions of business models and technologies on their head: "Decentralized approaches are the future," said Christine Wenzel, Head of Corporate Affairs at Hewlett Packard Enterprise.
"The majority of all data today already resides in distributed edge computing systems." An approach that Gaia-X's architecture embodies. Instead of centralizing data, decentralized architecture balances the interests of providers and users, prevents monopolies, and relies on the power of the many. "Decentralized systems are also more resilient and future-proof," said Emma Wehrwein, Digital Business Models project manager at the eco Association, who moderated the discussion.
Trusted, collaborative, decentralized, and secure – the financial industry is already moving towards Gaia-X. At the Cloud Expo Europe Summit, signs of this could be seen: A shared Gaia-X data pool is to create the basis for putting a stop to bank fraud, implementing new digital business services in the pay-per-use model, and better warding off of risks across the board. Explainable artificially intelligent (AI) algorithms are to analyze this pool: XAI makes results transparent and objectively traceable. "This could help improve the effectiveness of fiscal policy decisions," writes Harald A. Summa, eco CEO and CEO at DE-CIX, in the dotmagazine issue on The Power of Digital Ecosystems. In the areas of risk management and sustainable finance, an analysis of compiled data could also help to improve efficiency and effectiveness.
The automotive industry has great things in mind. At the Digital Summit 2020, they announced a digital closing of ranks. Since then, competitors such as BMW, Mercedes Benz, and Volkswagen, together with SAP, Bosch, and many others are working together in the Catena-X Automotive Network. Their demand: "Open ecosystems and broad collaboration to create value for all," said Heiko Huettel, Head of Automotive, Mobility & Travel EMEA at Microsoft. The goal: "Cars are becoming 'smartphones on wheels'," said Florian Baumann, CTO, Automotive & AI at Dell Technologies.
A software-defined vehicle platform could make this possible, through which data from the entire mobile ecosystem can be shared and new services can be realized. What does that mean exactly? As with the operating system of a smartphone, the software makes the devices intelligent. New functions can be installed – just like apps from the store. Updates can be imported remotely – also to maintain the devices and keep them in good working order. The basis for the trustworthy flow of information: Gaia-X.
Connected is more resilient
"It's not just individual companies that need to transform digitally," said Andreas Weiss, Head of Digital Business Models at the eco Association: "But rather value networks across the board." Let's take the example of manufacturing: If industry harmonizes its production landscapes throughout Europe via Gaia-X, this makes it possible to better utilize plant capacity, coordinate production steps with goods movements, shorten lead times, reduce inventories, and increase productivity. "The more data that flows in the process, the more resilient and robust the system becomes," Weiss said in the closing panel. What else is needed for success? "More understanding," Weiss said: "Gaia-X is not a product, but a concept for digital sovereignty, which in the end is not just a matter of trust, but a matter of price for Europe."
The entire Gaia-X Summit can be accessed online after prior registration.
Nils Klute is IT Editor and Project Manager Communication Cloud Services at EuroCloud Germany. He is responsible for content marketing activities on topics such as GAIA-X and AI, supports initiatives such as Service-Meister, EuroCloud Native or systems integrators on their cloud journey. Prior to his start at eco in 2018, Nils worked as a corporate journalist for IT corporations (like SAP, T-Systems, and QSC at Cologne-based communication agency Palmer Hargreaves) and previously held public relations positions at market and economic research institutions.