Borderless Fight Against Illegal Content
June 2021 -

Notice & Takedown

|

Consumer Protection

|

Self-regulation
Borderless Fight Against Illegal Content
For over 20 years, the international INHOPE network has been successfully working to combat depictions of the abuse of minors, says Peter-Paul Urlaub from the eco Complaints Office.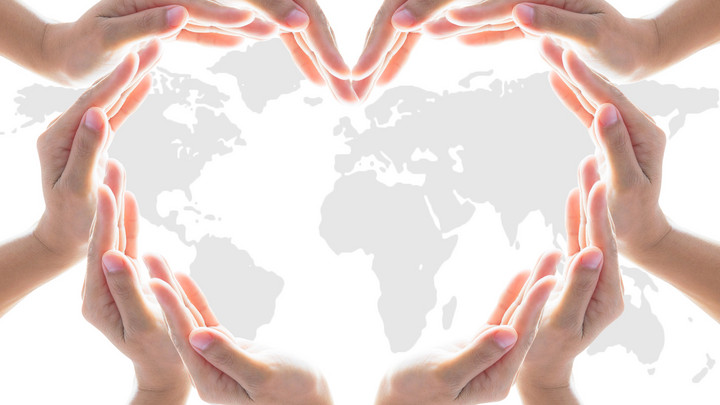 The Complaints Office of eco – Association of the Internet Industry has been fighting illegal content on the Internet for 25 years. The eco Complaints Office is embedded in the system of regulated self-regulation and has, in particular, the task of improving and promoting youth protection on the Internet. Its 2020 Annual Report shows that the independent hotline is making a significant contribution to the take-down and criminal investigation of illegal content: With a total of 5,523 cases, the number of justified complaints with a clear violation of the law was higher in 2020 than ever before and increased by almost 19 percentage points compared to the previous year. At the same time, despite the unique circumstances brought about by Covid, the eco Complaints Office was able to successfully take action against prohibited content in 97.7% of cases – worldwide.
By its very nature, the Internet is a global medium. As such, a strong asset of the eco Complaints Office service is its international collaboration. At the heart of this lies its membership of the international association of Internet hotlines, INHOPE. In November 1999, eco – alongside seven other organizations and with support from the European Commission's "Action Plan on promoting safer use of the Internet" – founded INHOPE. For over 20 years, the international network has been successfully working to effectively combat depictions of the abuse of minors. As the international umbrella association of Internet hotlines which operate worldwide and accept complaints about illegal online content, INHOPE applies a particular focus on child sexual abuse material (CSAM). The network now consists of more than 45 hotlines in over 40 countries.
Since June 2018, Peter-Paul Urlaub, eco Complaints Office Consultant, has been a member of the INHOPE board. He was re-elected in July 2020 and has now taken on the role of Treasurer. In an interview with Peter-Paul Urlaub, dotmagazine talks about the indispensable value of the international collaboration enabled by INHOPE.
dotmagazine: The INHOPE network has now been in place for more than two decades. From your perspective, what was eco's motivation back in 1999 for co-founding the network?
Peter-Paul Urlaub: First of all, as a small disclaimer, I should just mention that I have only been at eco since 2013, which means I wasn't in situ when INHOPE was initially founded. But of course, I have been filled in on the background at numerous meetings. When eco founded its hotline in 1996, they swiftly realized that fighting against illegal content is not just a German issue that we can handle from within Germany, just for us. From the outset, we always had cases that were crossing borders, meaning that we needed partners to work with. That was basically the motivation for putting INHOPE into place back in 1999.
What was therefore recognized early on is how critical it is to have a tiered approach – both local hotlines which collaborate with local law enforcement agencies and other local or regional stakeholders, and international collaboration. Because we see that in Germany, too, if you're a local hotline, you have a better connection to your local law enforcement system. So if we receive a report, we will send that to our local law enforcement agencies, with whom we have a strong cooperative relationship and Memorandums of Understanding, and they know they can trust our records, they know what we deal with and that our reports are pre-assessed by lawyers.
And the second thing locally relates to cooperation with Internet Service Providers (ISPs). We know our partners here in Germany and can cooperate with them far easier than we would potentially be able to with others. This means that it is still essential to be working "on site". Furthermore, it's always better to have a local hotline that understands the language, the culture, and that is likely to have a closer connection to any stakeholder in their country. Effectively, in starting out: language, communication, culture and borderless were basically the points that the eco Complaints Office saw as necessary for action. And this swiftly brought it home that it was necessary to work with others, as we had already started doing in the early days. INHOPE was therefore founded with seven others with whom we had already been closely working with. We all saw that it would be better to not just send around reports via email, but to work more closely together: this is where the structured international collaboration took hold.
dot: And now at the eco Complaints Office, where you're marking your 25th anniversary with the motto, "Together for the Good of the Internet", what benefits do you see INHOPE's international collaboration bringing for the safer use of the Internet?
Urlaub: One big benefit is the exchange of reports. INHOPE was mostly founded to exchange reports between the hotlines. Basically, to have a system where we could simply submit the report to a trusted partner. In the meantime, the network developed further and created a system called ICCAM that supports the report submission by sending it to the right hotline. This is something that, of course, in the end benefits the take-down time of illegal content.
Because if I don't have to search for something or run the risk of possibly sending it to the wrong person, it accelerates the whole process. As a result, the first and foremost benefit is the fact that the take-down of illegal content is more secure, is swifter, and follows an agreed-upon process – because, although this might vary slightly among some of the 45 member hotlines, everybody in INHOPE reports to law enforcement and then to the ISP in some way. Which means that the take-down of illegal content is kind of standardized.
The second significant benefit is naturally the exchange of knowledge. We have a lot of topics for which such knowledge exchange can and should happen, whether it's to do with technical support or technical tools that help us with our work. Therefore we can engage in an exchange on what tech the other hotlines use that we could also implement to improve our work.
Another topic, one that's closest to my heart, is staff welfare, given that, in the INHOPE network, we deal with particularly difficult content. So what we can now do is interact with other hotlines on topics such as seeing what do they do for staff welfare, what tricks they use to stay resilient.
And of course, we exchange knowledge about trends and content. So if someone sees an increase of content at a certain forum or platform or a new "hiding" technique, we can exchange on that and then basically perform better.
dot: Collaboration is a process that goes a step further than networking. Given that you're a board member of the INHOPE network: Could you describe how the work of the board functions – even in Covid times?
Urlaub: The INHOPE board basically sets the strategy for our international collaboration and discusses upcoming issues to be implemented by the secretariat and the executive director. What is really discussed at the board meetings is therefore the strategic work of INHOPE. With regard to Covid times: I actually have to state this very carefully, but in my view, the way that the board currently functions is even better than before. I know Covid is a terrible thing for many people, but in light of digitalization and the need for video conferences, it has made things easier, because people saw that it's necessary to adopt these technologies. For example, within my first two years (from 2018 to 2020) on the INHOPE board before Covid, we had a quarterly meeting in Amsterdam, among other places, where we would sit together with people from all over the world. Don't get me wrong: it was always productive and good, people were present and you could discuss without distractions. And, of course, it was more personal and that offered a better style of cooperation than you could ever have via a video call.
But on the other hand, due to Covid, basically everybody is now equipped with a camera and a proper Internet connection, which means now we have monthly calls for the board. This offers a bit more continuity and improves the productivity of our meetings. In the past, having monthly meetings was something that was not considered, given that such regular meetings couldn't take place on a face-to-face basis, for numerous reasons. Now, while we still have to manage time zones, monthly meetings appear to be far more viable.
dot: Perhaps you could also provide us with one or two examples of day-to-day cooperation between the hotline teams?
Urlaub: A regular cooperative action that we now undertake at a hotline level is a call with the analysts – due to Covid, this is now being implemented via a monthly call. Just as background information: an analyst works in a hotline and assesses the content. So now, given that we in the hotline teams currently don't have face-to-face meetings where we can ask colleagues for advice and exchange knowledge in a larger circle, at the end of each month we can discuss trends, issues and questions with the analysts. From my view, that has enhanced the network feeling. But it should be noted that, of course, there is still always the indispensable option to have a call with a colleague.
One particular example which displays the benefits of such a co-operative call with a colleague concerns a case from a few years ago where we received a report from British colleagues on child sex abuse material (CSAM).
Upon entering the site, we received the "content removed" message. Our initial thought was: "Oh, great, the ISP has already reacted." But then the colleagues who reported this to us wrote and asked: "Well, what's going on? It's still online." We were very surprised and went back to the site and once again, read the "content removed" message. And that was quite odd because it didn't fit the picture. I called the British hotline and we went through everything that was different between the systems in our two countries. We checked every aspect step by step, starting with: "Which browser do you use?" "OK, we use the same now". In the end, it turned out that the only difference was their location. We basically went through every little detail until we found out that, apparently, the website where the content was hosted and the service was abused had applied the technology to prevent German youth from stumbling upon adult content – since freely accessible adult content is illegal in Germany, the website simply forbade everybody who had a German IP and/or a browser that used German language to see that content. But the colleagues from the UK, who used a browser with the default language English and an English IP could see the content. We therefore used some technical tools to basically spoof the whole thing or mimic it, and then we could see the content. Which meant that, finally, the content could be taken down. But we would have never found that out if we hadn't had a call with that level of cooperation.
To take another example: There is currently no hotline in Hong Kong. While I'm aware of the fact that there are plans to establish a hotline, it's of course a difficult situation there. With the current absence, reaching out directly to the ISP in Hong Kong is naturally challenging for us; there's the language barrier, and we're not always sure how things work there. However, in collaboration with our hotline colleagues in Taiwan, who speak the language, we have been able to arrange a little bit more in Hong Kong, meaning that content has been taken down. Basically, the simple truth is: the more we talk to each other, the more we get done and can help and learn from each other.
dot: Does the international nature of such work sometimes present challenges, particularly in light of countries' different legal situations?
Urlaub: We have a good example here, since Germany is quite a strict country regarding laws relating, for example, to child sexual abuse or sexual exploitation material. In Germany, one aspect of this we call "Posing" content (with Posing defined as images of minors in an unnatural sexualized pose). As a result, in Germany, several legal articles prohibit the sexually connoted or sexual posing of minors – depending on the age of the person shown and the kind of depiction, Posing may represent purely an infringement of media law (Section 4 (1) 9, German Interstate Treaty on the Protection of Minors in the Media (JMStV)), or may be punishable as Child Pornography or Youth Pornography (Section 184b (1) 1b and Section 184c (1) 1b, German Criminal Code).
But these types of regulations are not the case in every country. Which means that some could say: "Well, it's not illegal here, and as such we basically can't do anything". But from what I see in our statistics – the latest of which you can see in our eco Complaints Office 2020 Annual Report – we actually do not have much of an issue with take-down of CSAM-related content; even the content which falls under Posing is removed just as quickly as the other content regarding child sexuality – it's in the same vicinity and most hosters do not want such content on their service.
But you can also see the implications of different legal situations when it comes to content like incitement to hatred or incitement of people – in the US, for example, this falls under free speech. At the moment, there's a lot happening, due to what we can simply call "recent events". We saw in the past that if we sent something over to the US – especially if it was a German text hosted in the US – the response was either, "Well, we don't understand it" or "It's free speech", depending on the content. This has changed a lot, especially in the last years. Several companies have acted against hateful content or users. So, yes, of course there are issues regarding different legal situations, but to put it bluntly, we have the same issue here: content that is illegal in other countries might not be illegal here in Germany – for instance, rules from certain monarchic countries.
dot: Aside from legal regulations, different companies can have their own terms of services. Do you think that they go beyond the legal regulations in terms of taking down content?
Urlaub: I think I have to go here with the lawyer answer. It depends. In some cases, community standards are broader and sometimes cover other content that goes beyond legal regulations; as stated before, usually hosters do not want abusive content on their services. I have also definitely seen terms of services of hosters which state that anything that is illegal or fishy – in legal terms, harmful – is not allowed. Some even reserve the right to remove such content even if an actual legal claim is not given. So, they go a step further to be sure to be able to remove content if it's abusive in some way.
Thank you very much for your interview!
Peter-Paul Urlaub is a registered attorney-at-law. In his most recent legal education at the University of Oldenburg, he specialized in legal aspects in IT and Internet compliance. He is responsible at eco's hotline for ISP relations, training new staff, technical compliance, and innovation. He has been on the board of INHOPE since 2018 and is currently the treasurer of INHOPE.