The Economy with GAIA-X: Digital, Innovative, Sustainable
December 2020 -

Gaia-X

|

Cloud Computing

|

Digital Transformation
The Economy with GAIA-X: Digital, Innovative, Sustainable
How do we make digitalization a driver of sustainability? Why are digital and sustainable transformation essential? And why does this require digital sovereignty? Nils Klute from EuroCloud reports on the answers provided at the German Digital Summit 2020.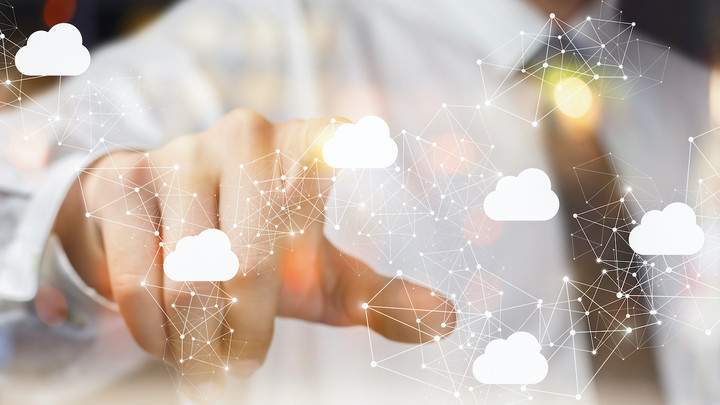 How do we make digitalization a driver of sustainability? This was the core question for which the German Digital Summit 2020 was seeking answers. Why are digital and sustainable transformation essential? And why does this require digital sovereignty? German Minister for Economics Peter Altmaier and eco Association CEO Harald A. Summa explored these interrelated questions on the second day of the summit.
How much carbon dioxide is produced in the manufacture of a car? And how can all production steps be optimized to save resources? The key to producing on a more sustainable basis is data: On the one hand, machine data that the plants in the factories continuously generate. On the other hand, mobility data that is accrued while suppliers deliver engine blocks, bodies or components to the manufacturers. "If we can use all this information across the board, it will not only make the entire value chain transparent, but also show us how each and every production step can be sustainably optimized," said Oliver Zipse, CEO at BMW.
Automotive industry relying on GAIA-X
Connecting digital with green – on 30 November and 1 December, the German Digital Summit 2020 focused on this interface. And when it comes to BMW's vision, what still may seem like a future dream will soon become a reality. For example, the automobile manufacturer is working with SAP and other partners on a platform that will show the entire automotive industry the way to manufacture in a more resource-saving, energy-efficient and ecological way. In a panel discussion on the second day of the summit, BMW and SAP announced their alliance for the automotive industry. What is needed for their success? "Digital sovereignty, open architectures, European standards, and common values," said Christian Klein, CEO at SAP: "Our data platform relies on GAIA-X."
GAIA-X: Further opening up EU politics
Sharing data in a cross-sectoral, self-determined, secure and sovereign way in order to benefit from digital business models in a collaborative and macroeconomic way – it is use cases like these that should bring GAIA-X to life. More than 160 companies and associations from all over the world who are involved in the GAIA-X initiative are ensuring that this will succeed. "GAIA-X AISBL will coordinate the cooperation and further open up EU policy on the subject," says Harald A. Summa, CEO of the eco Association, which co-founded the initiative. Ultimately, GAIA-X aims to fully exploit the opportunities of the European data economy and bring the Digital Single Market to fruition.
Why have the economic and ecological potentials of data have barely been exploited to date? It is not only the interests of ownership, manufacturers and competition that bring information flows to a standstill, but also concerns about the protection of personal data, as in the health care industry.
"Hospitals do not exchange sensitive medical information," said Sophie Proust, CTO at Atos. The factors that are making diagnoses more difficult and slowing down therapies will be solved by GAIA-X's distributed architecture and federated service ecosystem via federated learning. Proust: "Rather than exchanging data, physicians exchange AI models that they have trained locally."
Europe at the cutting edge of digitalization
Sharing data in the industry to manufacture cars on a more sustainable basis, and making medical advances digitally scalable to improve the prospects of cures: "The standards of GAIA-X are gaining high levels of appeal around the world," said Peter Altmaier. A year ago, the German Federal Minister of Economics presented the plans for the first time at the German Digital Summit in Dortmund.
The goals: Firstly, to make the local economy more independent of individual cloud providers. Secondly, to create the framework for the economic exploitation of data on an industrial scale (see also the interview with Dr. Martin Endress from IONOS, "GAIA-X: A European Voice for the Cloud"). "We're not building a European fortress," Altmaier said. "But we do want more clout in the way things are done."
Because: "When it comes to reducing carbon dioxide, we are already at the cutting edge," said EU Commission President Ursula von der Leyen in her keynote speech. "But Europe must also become a pioneer in digitalization." And not by emulating others – rather: "We must go our own, European way." How is that to be achieved? On the one hand, together – as the large hyperscalers are already involved in GAIA-X. And on the other hand, innovatively – whether in traffic, agriculture, the city or the factory: "Digital technologies not only make life everywhere safer, healthier, better, more pleasant and more comfortable," said von der Leyen: "But more sustainable!"
The German Digital Summit is an annual congress organised by the Federal Ministry for Economic Affairs and Energy (BMWi) since 2006, and is regarded as a central platform for shaping digitalization and the digital transformation of the economy, state and society in Germany. In 2020, the German Digital Summit took place for the first time as a purely virtual event. The German-language panel discussion with Christian Klein, Sophie Proust, Peter Altmaier, Oliver Zipse and Harald A. Summa was recorded and is available online. More about how the eco Association contributed to the summit this year can be found in the article at international.eco.de.
Nils Klute is Project and Communication Manager at EuroCloud Germany. He is responsible for content marketing activities on topics such as GAIA-X and AI, supports initiatives such as Service-Meister, EuroCloud Native or systems integrators on their cloud journey. Prior to his start at eco in 2018, Nils worked as a corporate journalist for IT corporations (like SAP, T-Systems, and QSC at Cologne-based communication agency Palmer Hargreaves) and previously held public relations positions at market and economic research institutions.