Digital Education as the Foundation of Digital Ethics in the Interconnected World
July 2019 -

Digital Ethics

|

Digital Education
Digital Education as the Foundation of Digital Ethics in the Interconnected World
The interconnected world of tomorrow calls for an ethical approach to digital education today, a topic delved into by eco's Managing Director Alexander Rabe.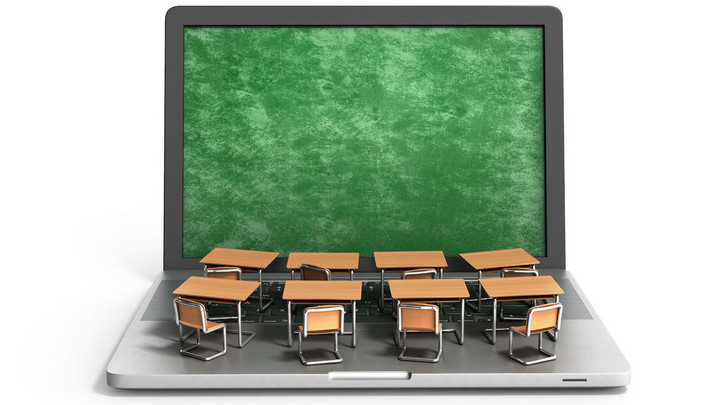 Anyone looking for a definition of the term "education" today can find one quickly and easily online, for example on Wikipedia.
One characteristic of education according to Humboldt's educational ideal – which can be found in almost all modern educational theories – can be paraphrased as the reflective relationship to one's self, to others, and to the world. What might this mean when it comes to digital transformation, which has been increasingly shaping our lives for the last two decades and will continue to do so in the coming years? Essentially, it suggests that an informed, aware, and critical – and ultimately also ethical – interaction with Internet technologies should have already flowed into our general educational canon long ago.
But are users of this Internet technology already sufficiently educated – in the sense of the capacity for a reflective relationship to themselves, to others, and to the world – about the retrieval of information?
School pupils – our Digital Natives – have already been acquainted with Internet technologies from early childhood, mostly in the course of entertainment, communication, or the search for information. For many, this interaction with the new technologies appears to already answer the question of whether we need digital education, because the need seems to be addressed through usage and the acquisition of new skills, and an apparent problem seems to be solving itself.
But knowledge about fast access to information and knowledge does not replace Humboldt's classical educational ideal as described above. On the contrary, an understanding of the underlying technical and social-societal mechanisms is necessary in a digitally connected world to be able to create a reflective relationship to one's self, to others, and to the world.
So, what is needed in education in order to develop a holistic understanding of these technologies? And what does a holistic understanding even mean?
The German Society for Informatics (GI), a strategic cooperation partner of the eco Association, has identified the following aspects:
"Education in the digitally connected world (in short: digital education) must be viewed from the technological, societal-cultural, and application-oriented perspectives.
A self-contained field of learning which enables the acquisition of fundamental concepts and competencies for orientation in the digitally connected world must be established.
Alongside this, it is the task of all subjects to integrate the subject-specific references to digital education.
Digital education, both in the independent field of learning and within other subjects, must occur continuously across all school levels for all pupils in the sense of a spiral curriculum.
Appropriately solid teacher training in the related fields of Computer Science and Media Education is indispensable for this. This means:
a. An independent discipline must be established as part of teacher education degrees, which covers content from Computer Science and Media Education in equal measure.
b. The teaching methodology of all subjects and of education science must rise to the challenge and further develop research and concepts for digital education.
c. Comprehensive further education and professional development offers for teachers with technological, societal-cultural, and application-oriented perspectives must be established in the near term." (GI, 2016)
These insights were developed together with industry on the part of the largest academically-driven association of and for computer scientists in the German-speaking world. They serve to describe the path towards digital education – and thus towards understanding and reflection – as well as the charged relationship between technology and pedagogics or didactics
The German federal government is attempting to start at this point with their Digital Pact for Schools, and to finance the technical equipment of the schools through a change in the constitution. At the same time, on a content level, the conference of the state education ministers is to organize the training and professional development of teachers and above all to codify curriculum frameworks that define the necessary digital competencies of pupils in Germany.
Establishing these capabilities for teachers and pupils and at the same time enabling the simple access to Internet technologies are the prerequisites for the competence to use these systems responsibly, to understand them, and to approach them critically. In the end, the responsible citizen exists in a digitally connected world. And only then can we speak in a reasoned way about ethics in a digitally connected world, because it is only when the technical systems and their implications are understood that they can be assessed and evaluated.
As such, it is only when this has happened that a code of ethics for the digital sphere will even be possible.
Why do we even need such a code of "ethics" – what would distinguish it?
Many people are afraid of the much discussed – and somewhat disruptive – changes brought by the digital transformation of industry and society. Today, we have no broadly known ethical rules in the digital world, not for companies, nor the developers, nor the users. While this might make the Internet appear to be like the Wild West for many, this comparison does not hold on closer inspection. Rather, there are parallels to the beginning of the industrial age, at the end of the 19th and beginning of the 20th century. Like back then, our society sees itself confronted with new technologies, new business models are emerging, and hence new job profiles are emerging in industry. Jobs and existences are being endangered and fears are arising that often distract from the potential and the new perspectives that are emerging.
Now as then, we must enable people to participate in this digital transformation to help shape it. A framework needs to develop which, alongside regulation, has its foundation in an ethical consensus. But where should this ethical consensus come from?
Back then, Physics was introduced as a compulsory subject in German schools. The industry had recognized the need for specialists, and needed to make a basic understanding of the fundamental skills a prerequisite of school leavers, so that on the basis of this school knowledge, the workers could be appropriately trained in companies. The engineering profession thus developed, and Germany as an industry location is still proud of this achievement, because society had learned how to benefit from such a technological revolution and make it a model of success.
And this is exactly where we find ourselves again at the beginning of the 21st century.
A basic understanding of programming, algorithmic decision logic, and the structure of data bases are essential prerequisites to understand how digital transformation is to be used and shaped, what possibilities and potential lie behind a click in the Internet, but also what cascades can be thus triggered and what business models may lie behind them.
Not every pupil needs to become a programmer or computer scientist, but all school graduates need to have understood the logic of digital transformation in order to be able to make decisions competently and to do well in their later professions. With an understanding of the functionalities and mechanisms of new digital technologies, the skepticism and anxiety regarding them will disappear almost automatically.
Only with the relevant knowledge can the rationale behind data protection be explored; only then can IT security be lived and learned. Only then can we really talk about responsible users taking action in the digital world. Only then will new specializations and a digital elite develop, who will drive forward Germany and Europe with their new business models and innovative products, and secure our existing industrial strengths through sound knowledge of digital processes.
And only then can we validly demand ethical behavior. Those who understand the interrelationships are also able to act responsibly. This is the shared responsibility of society, industry, and politics.
What is needed to achieve this? Digital competence can be taught to children playfully early on in school life. Here, we are not talking about "media competence" – although this is also important – but the logic of digitalization itself. Whether this requires its own compulsory subject, or this logic can be embedded in the existing curriculum, for example, in Physics, Biology, and Chemistry, is a question for the ministers of education, the schools, and ultimately the teachers. There is much to be said for both models: A solid integration into the curriculum as a compulsory subject would certainly have the advantage that specialist teachers would need to be trained, and they would then also have specific requirements to fulfill in the curriculum framework.
In current teacher training, however, these capabilities are not yet being sufficiently taken into account. This means that even the youngest generation of teachers will be entering classrooms without the requisite digital tools, without a didactic concept, and as of today in many locations, without a curriculum framework that stipulates how this might proceed, let alone how to teach "Ethics" in a digitally connected world in its diverse dimensions.
We are losing far too much time
The plan announced in late 2018 by the German Federal Ministry of Education to provide 5 billion Euro from the Digital Pact for Schools is both right and important, but it is only a drop in the ocean, given that it is ultimately only about the hardware equipment and broadband Internet connections in schools, and perhaps also WiFi in classrooms. The technical servicing and maintenance of the systems is yet again not being sufficiently sustainably subsidized. Here, the shortsightedness of the approach should be singled out for particularly strong criticism. There were many instances in Germany in 2018 in which smart boards were dismantled, and the classroom re-entered the chalk age.
This shows that digitalization must be a holistic process that brings all staff from all levels of public administration along with it. The staff of state institutions like schools, vocational schools, or universities must be empowered to use new technologies purposefully for the benefit of their work, and later for their pupils or students to gain new insights.
Only now do we come to the topic of dual work and study programs or university education for the employees of the future. Here – similar to the primary and secondary schools – there is much to be done in Germany to get technologically and didactically up-to-date. If you look around internationally, you quickly see that Germany – even in European comparison with England, Switzerland, or the Scandinavian countries – is already well behind in shaping the digital future.
The greatest potential that Germany has so far left untapped is girls and women in IT and the digital industry. The image of computer science remains until today dominated by men. This can also be seen in the figures for dual work and study programs or university education. There is no reason for this to be the case. The gender gap first appears when children are 12 years old – until then, boys and girls are equally motivated and empowered to test digital logic and offer solutions.
If we start to bring into the foreground "soft" motivations of the IT and Internet technology surrounding us, the image of the industry would shine forth in new splendor. But to achieve this, the curriculum framework must be changed, and the applications and ethical dimensions of the technology must also be brought into the foreground.
The competition for the best minds in this segment began long ago internationally, often without an ethical compass, but even in Germany, the professional development of existing specialists is still viewed as a cost factor, rather than one of investment. This luxury is something that a high-income country like Germany simply cannot afford. The future is digital, regardless of whether we are talking about the automotive sector or industrial engineering, the medical or energy sector, or self-evidently about our core competence, the Internet industry.
Let's finally make an ethically responsible big step towards the digital transformation of industry and society. I am sure it will be worth it!
Since January 2018, Alexander Rabe is Managing Director of eco – Association of the Internet Industry, the largest Internet industry association in Europe. He took over the management of eco's Capital Office, including the division of Policy, Law and Regulations, in 2016. Prior to that, Rabe was CEO of the Gesellschaft für Informatik (GI) and CEO of German Informatik Akademie GmbH in Bonn.