How Innovative Information Management Stands the Test of Time
August 2020 -

Digital Transformation
How Innovative Information Management Stands the Test of Time
There has always been a need to get value out of information, but the methods we use need to adapt to changing times, as Jos Bischoff, CEO of BCT, explains on the occasion of his company's 35th anniversary.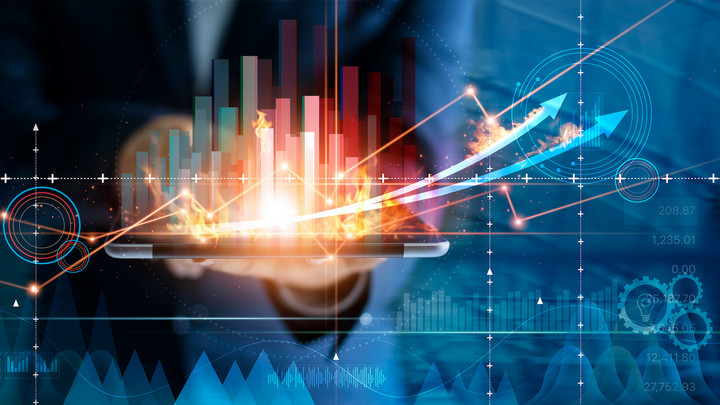 Technological advance has always been the basis for innovation and economic growth. In the digital age, that's truer than ever before. The difference now is that recent years have seen the pace of advance go up several gears. The way in which we interact with technology has changed enormously since the days when office computers were a rarity, bringing with it new challenges.
The software development company BCT has been producing solutions for the digital workplace since September 1985. For an IT company to reach such a ripe old age is something special. In an industry as fast-paced as ours, even one year feels like a very long time. Today, BCT employs around 140 people at its headquarters in the Netherlands, along with its Belgian and German subsidiaries.
When the company was founded 35 years ago, IT professionals were still using MS DOS on the Commodore, while early computer game fans played Super Mario Bros on the first Nintendo console. That year also saw Sony release the first portable CD player, along with the first mobile phone from Nokia. Weighing in at eleven kilos, it even came with an extra bag for the antenna.
Since those early days, the digital world has come on in leaps and bounds. Then and now, the digital revolution has provided countless opportunities for companies like BCT. Over the past 35 years, BCT has developed into a creative tech company and innovative software developer. Throughout its history, the company has always aimed to drive the digitalization of the workplace forward.
Changing the world with new technology – and new technology for a changing world
The technology and software that BCT offers has also evolved over the last 35 years. Companies looking to maintain an advantage in their field need to keep pace with the latest trends and technologies, and adapt these to the needs of the market. That is why today, the digitalization experts at BCT focus on developing software components and cloud services for enterprise information management (EIM). These can be used to digitize document-based processes like invoice processing. Providers of DMS, ERP, and hardware, for example, integrate these products into their own systems.
Today, BCT technology is employed by over 150,000 users in a wide range of sectors, from industry and retail to healthcare, services, and the public sector, processing around 120 million documents per year. The software company also collaborates with strategic partners, along with other institutes and organizations. Together they develop new solutions, as well as digital and platform-based business models in co-creation.
Innovation without borders
The idea behind BCT was created over a single weekend by six ambitious young people. Today, that vision is shared by a team of around 140 employees, both men and women. The team is comprised of specialists from a variety of fields, and includes partner managers, consultants, account managers, and programmers. But even as the payroll grew, BCT retained its social and family-like character. The company values a working environment in which collaboration, self-development, and a solid bottom line go hand in hand. It's therefore not surprising that some staff have been there since the very beginning.
BCT has also grown together over the years. Originally working from four decentralized offices in the Netherlands, the company moved into a central headquarters in the city of Sittard. It now also has offices in Hasselt, Belgium, and Aachen, Germany, evidence that good business ideas and forward thinking know no borders. Based in the historic medieval imperial city of Aachen in western Germany, BCT Deutschland has been active since July 2010 and has experienced great success in this time. Its offices are now located in the city's digitalCHURCH hub. These regional subsidiaries work in dynamic, collaborative ecosystems, creating a network of clients and partners throughout western Europe.
How BCT is shaping the future
If the coronavirus pandemic has proven anything, it's that the future is always unpredictable. Despite this, we can continue to be confident as we mark this historic anniversary. Rapid digitalization will always create new challenges and changes. We see this as an opportunity to continue supporting businesses on the path of sustainability. We will continue to develop products and services that get ever more value from information.
Jos Bischoff is one of the people who have shaped the path of BCT from the very beginning. As CEO, he is responsible for the strategic and operative coordination, planning and management of BCT. He pays particular attention to the innovative and technological orientation of the organization and all of its subsidiaries. Jos Bischoff has three children and is an active member of the Rotary Club.
Please note: The opinions expressed in Industry Insights published by dotmagazine are the author's own and do not reflect the view of the publisher, eco – Association of the Internet Industry.