Case Study: Data Center Efficiency – How AI Can Help Optimize Data Center Cooling
September 2021 -

Data Center

|

Artificial Intelligence

|

Energy Efficiency

|

Green IT
Case Study: Data Center Efficiency – How AI Can Help Optimize Data Center Cooling
Jens-Peter Feidner from Equinix and Dr. Niklas Panten from etalytics explain their use of AI to monitor & optimize energy consumption for data center cooling.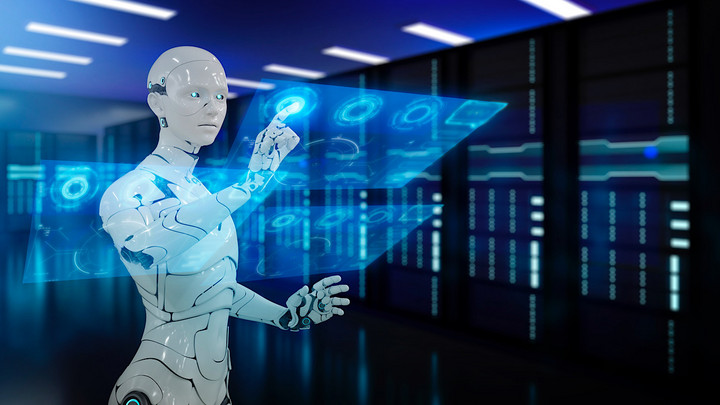 In the wake of the pandemic, companies from all sectors have accelerated their digital initiatives, leading to a growing demand for direct connectivity and computing power. In light of this, the data center industry, which provides the underlying digital infrastructure for the digital economy, is experiencing a sustained boom. Data center operators across Europe are expanding their capacities, laying the groundwork for further digitalization. While the expansion of digital infrastructure is necessary to support the ongoing digital transformation, it also raises the important question of how this can be achieved in a climate-friendly and sustainable way.
However, while progress has already been made with regards to green energy and hardware upgrades, the cooling systems of data centers play a key role in operators' future efforts to become more sustainable. In many of today's data centers, cooling systems make up a major share of operating costs and energy consumption. Cooling significantly contributes to a data center's Power Usage Effectiveness (PUE), a core indicator for operational efficiency. An efficient cooling system is not only relevant for climate protection, but also brings significant economic benefits to operators.
Optimizing the cooling supply with AI
To further reduce the energy demand required to cool data centers, innovative solutions are needed. Equinix recently teamed up with etalytics, an energy intelligence start-up based in Darmstadt, to explore the opportunities available in this arena. The two companies launched a pilot project in 2020 in Equinix's FR6 International Business Exchange™ data center in Frankfurt. The goal? To develop an artificial intelligence (AI) application used to monitor, analyze and further optimize the data center's energy supply needed for its cooling system.
The use of AI technology offers various benefits for data center operators: the collection of energy data makes the diverse energy flows and their influences visible, and therefore available for analysis. Machine learning algorithms enable the processing of large volumes of historical data and the generation of reliable load forecasts, based on which mathematical optimization or learning methods can be used to optimize the operating strategy resulting in greater flexibility and efficiency.
In a first step, etalytics conducted a comprehensive analysis of the energy consumption of the cooling systems in the Frankfurt FR6 data center in 2020. This project study was carried out to identify additional potential for reducing the site's overall energy consumption. While the analysis by etalytics found Equinix's FR6 is already operated efficiently, it identified further potential for optimization in the cooling supply.
The data center currently produces a higher cooling level than needed to safeguard against a potential sudden need for increased cooling, for instance during exceptionally hot weather conditions. As such situations are rare, high investments in the permanent cooling provision are not necessary.
The plan is now for Equinix to integrate AI-based monitoring software into FR6's operating system to monitor and further optimize the energy supply required to cool the data center infrastructure. The AI-based control system would take into account a wide range of parameters such as weather influences and internal loads, enabling targeted countermeasures with optimized operating strategies. The system makes it possible to regulate data center cooling to the required level for 99% of annual operations, creating a more efficient process. etalytics estimates that by implementing the identified efficiency measures, Equinix can potentially reduce the annual energy input of the affected cooling systems by up to 48%.
Towards climate neutral digital infrastructure
The sustainability of digital infrastructure is vitally important, and something that more IT and business leaders are now focusing on. Equinix's 2020-21 Global Tech Trends Survey found IT decision-makers in Germany are turning their attentions to the environmental impact of their operations. Compared to opinions shared in 2019, more IT leaders now report customers want them to demonstrate the sustainability of their IT infrastructure (40%), the 'greenness' of their suppliers has a direct impact on their buying decisions (35%), and the carbon impact of their IT infrastructure is central to their IT strategy (35%). Indeed, 41% say sustainability is now one of their organization's most important drivers.
Proven successful, the pilot project could serve as a blueprint for wider use across the data center industry. The cooperation underlines how digital solutions and innovations based on AI can help identify efficiency gaps and assist in optimizing the sustainability of digital infrastructure in the future.
Jens-Peter Feidner is the Managing Director of Equinix in Germany. He has long-standing experience in the data center sector, having joined Equinix in 2014 as Finance Director for the German market, and serving as Senior Director, Corporate Development EMEA, before becoming Managing Director in 2019. In this function, he is responsible for expanding the business in Germany and determining the company's local strategy.
Dr. Niklas Panten is CEO and co-founder of etalytics GmbH. With etalytics, he aims to transfer artificial intelligence (AI) and energy optimization approaches from research to industry to support companies in sustainable energy and resource management. Before, he was leader of the ETA research group for energy efficiency and energy flexibility in industry at the PTW institute of the TU Darmstadt and received his PhD in the field of AI for the operational optimization of hybrid industrial energy grids.
Please note: The opinions expressed in Industry Insights published by dotmagazine are the author's own and do not reflect the view of the publisher, eco – Association of the Internet Industry.