Toward Green Digitalization: How Data Centers Help Create a Sustainable IT Infrastructure
January 2021 -

Data Center

|

Sustainability

|

Green IT

|

Digital Infrastructure
Toward Green Digitalization: How Data Centers Help Create a Sustainable IT Infrastructure
To meet their own sustainability targets, businesses want digital infrastructure and services from sustainable suppliers, explains Jens-Peter Feidner from Equinix.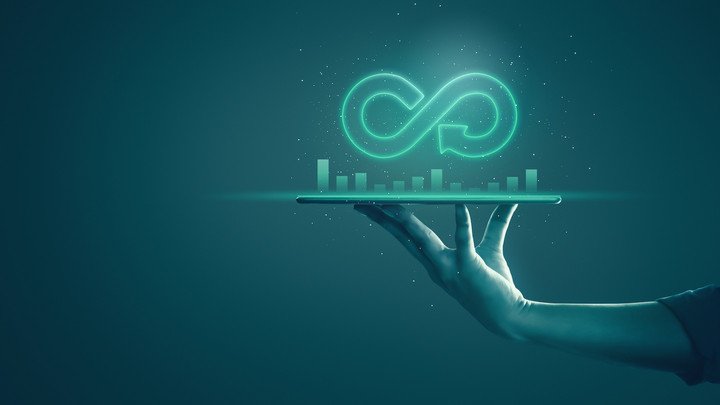 In light of the global climate crisis, businesses are adopting sustainability strategies aiming to not only avoid negative impact but create positive change. Digital transformation is opening new opportunities across sectors to reduce waste and improve efficiency through solutions such as predictive maintenance, smart supply chains, or digital twins.
Data centers play a key role in this transformation as they provide the underlying IT infrastructure for companies to interconnect, migrate to the cloud, and digitalize their processes and services. Demand for computing power and connectivity has only increased in the context of Covid-19, further accelerating the growth of the data center sector.
The data center of the future is no longer just about space, time, and availability: it's about efficiency, innovation and reliability for all stakeholders, from customers to surrounding communities. More than ever, businesses want to purchase digital infrastructure and services from sustainable suppliers who can help them meet their own sustainability targets. According to a recent paper from IDC, 24% of the German IT decision makers state that sustainability is a key factor when choosing an IT provider. For 48%, it is a clear plus.
In this context, more than 25 European cloud and data center providers, including Equinix, recently launched the Climate Neutral Data Centre Operator Pact: a first-of-its-kind self-regulatory initiative that reinforces the goal of becoming climate neutral by 2030. To achieve this goal, operators are innovating around the following key areas:
Despite the expansion of the digital economy, investments in energy efficiency measures by the data center industry have helped to avoid a spike in resource consumption. In 2018, data centers accounted for about one percent of all electricity consumed globally – the same share they consumed in 2010 – despite the fact that the amount of computing done in data centers has more than quintupled between 2010 and 2018.
As workloads move to the edge, further enhancing data center efficiency for the future will require an even more efficient use of all resources. According to IDC, there are three key activities that data center operators can implement to improve operational efficiency:
Deploy AI and real-time resource management tools.
Support smart grid integration through metering and forecasting.
Maximize data center utilization rates.
Machine learning can help identify significant potential to optimize energy efficiency, improving the average Power Usage Effectiveness (PUE), a key measure of data center energy efficiency. For instance, Equinix is cooperating with the energy intelligence start-up etalytics in Germany, which applies AI and data-based solutions to identify further efficiency potential in its cooling processes.
Applying circular economy principles
All data centers companies face the same challenge of how to design and operate their facilities to reduce impact without sacrificing performance or reliability. Data centers, like many other buildings, are built using materials such as concrete, steel, and iron, which have large amounts of greenhouse gas emissions embodied within them. However, thoughtful design and innovations can minimize carbon intensive construction through using sustainable materials and processes. Data centers can also be designed to reuse waste products in operation or disseminate byproducts such as waste heat to local communities.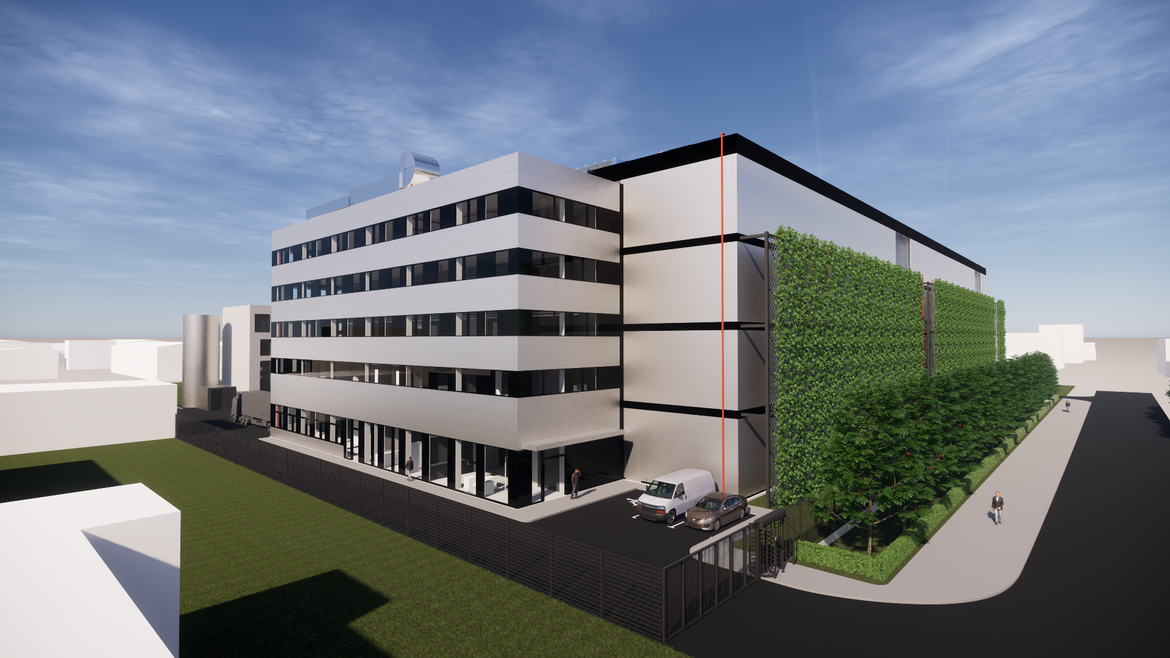 According to IDC, there are two main approaches data centers can take to reduce their embedded impact.
Apply circular economy principles to waste heat and water recycling.
Use sustainable building materials and processes to reduce embodied carbon.
A circular economy approach is based on the principles of waste reduction and the re-use of resources, thus minimizing resource requirements and emission levels. Increasingly, data centers are incorporating circular economy strategies in construction and operations to reduce climate impact. To minimize the embedded climate impact, data center sites should be designed in a way that takes advantage of local environmental conditions and provides "co-benefits" to local communities. This includes rainwater capture to reduce water consumption, greened facades and roofs, and the distribution of waste heat. To this end, the close cooperation between local communities and providers is essential.
Increasing the share of renewable energy
Expanding the use of clean energy for data center operations is key to moving the industry toward carbon neutrality. Partnerships between utilities, policymakers, and operators can create an ecosystem for greater renewable energy opportunities for the data center industry and for others.
IDC defines three activities that data centers can focus on to increase reliance on renewable and clean energy sources:
Increase reliance on renewable energy generated onsite and offsite.
Align renewable energy supply with demand through time-of-day workload optimization.
Utilize fuel cells as a cleaner energy source of primary or backup power.
In a recent study, eco found that 30% of data center operators in Germany only use energy from renewable sources – either through the direct purchase of green power from a supplier or by operating their own renewable facilities such as solar plants. In the case of Equinix, a Green Energy Certificate with the local supplier Mainova guarantees that, since 2014, 100% green energy has been used for its German operations. The deployment of fuel cells on-site further helps operators reduce their reliance on the power grid and improve their energy security at the same time.
By taking these steps to maximize their energy efficiency, making use of circular economy principles, and transitioning towards green power sources, data center providers can make a significant contribution towards a sustainable digitization.
Jens-Peter Feidner is the Managing Director of Equinix in Germany. He has long-standing experience in the data center sector, having joined Equinix in 2014 as Finance Director for the German market, and serving as Senior Director, Corporate Development EMEA, before becoming Managing Director in 2019. In this function, he is responsible for expanding the business in Germany and determining the company's local strategy.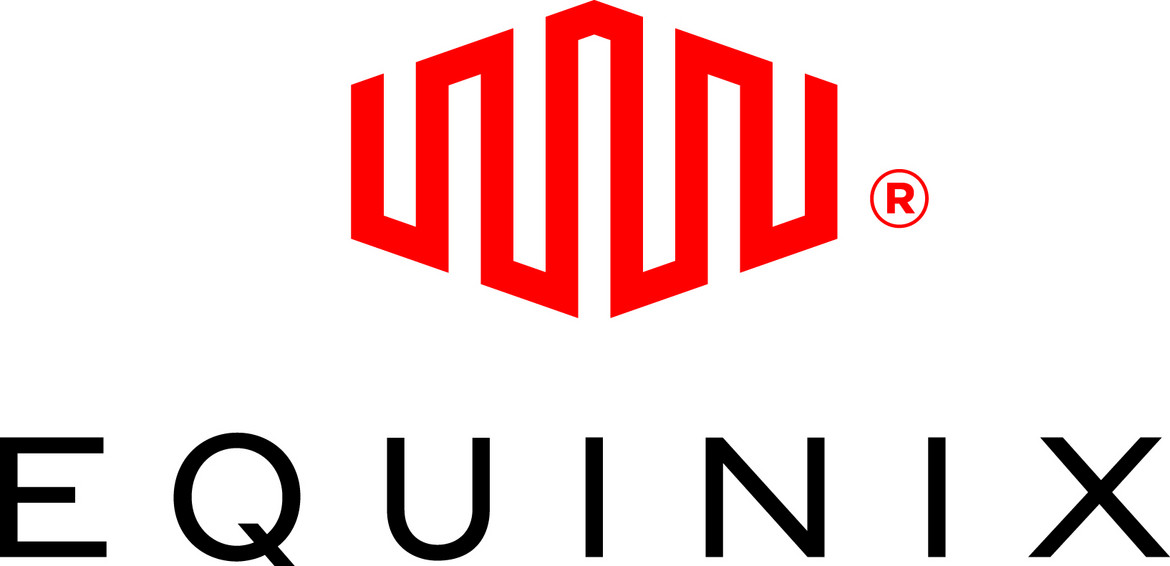 Please note: The opinions expressed in Industry Insights published by dotmagazine are the author's own and do not reflect the view of the publisher, eco – Association of the Internet Industry.