Value-Based Management of a Company and Digital Transformation
January 2019 -

Digital Ethics

|

Digital Transformation
Value-Based Management of a Company and Digital Transformation
Sabine Zimmermann from Initiative Digital explains how SMEs can approach digital transformation without relinquishing their core values.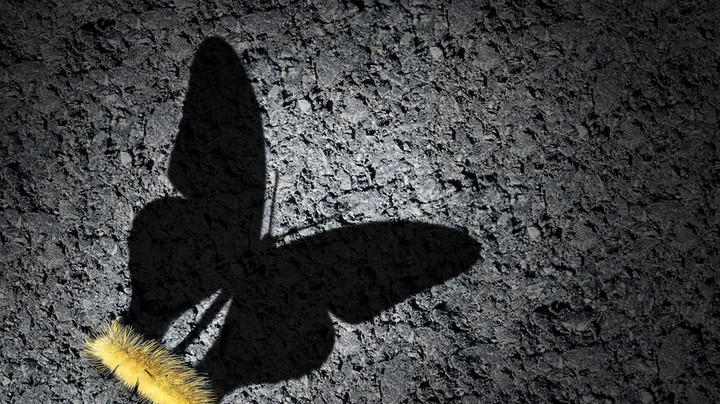 Value-based management is deliberately placed before digital transformation in the title to this article. This is because it represents a crucial element of corporate culture when it comes to successfully becoming a company with a digital character. Well before digital transformation, value-based management took shape and manifested itself within the company through the given company's tradition, management, and practice, and through demonstration and understanding of values over years and generations. It is imperative that this values-based character inherent to a company – particularly one that is family-run – is not watered down or lost entirely in the efforts towards transformation. 
For companies, values are like the backbone of a human being. The spine keeps the body upright, and having and showing a strong backbone is a metaphor for courage and self-assertion in life. In the same way, values reflect how the company is perceived in what it does and what it shows outwardly: in the market, by employees, and by customers, stakeholders, and investors. Values and an inherent awareness of values are a huge asset that should be preserved, and this self-understanding needs to be continually cultivated and fostered. It is through these individual values which a company possesses that a corporate culture is formed. One important process is reconciling this guiding principle of one's own corporate culture with the adaptation to digitalization. 
Digital transformation spans a huge breadth, both in the minds of the forward-thinkers, in their visions (and their ability to be visionary) at the start of the process, and during the course of the digital stages of growth that are implemented. Digitalization changes what has been – strategically, operationally, and in terms of positioning. Cost-cutting and increasing efficiency through automation and digital features in the company are the standard approach. Digitized products and services represent part of a company's future viability – standing up to the competition – and its ability to keep pace with change.
Like a flood wave, digital transformation is inundating a huge variety of industries. Today and in the future, this change process will represent a commercial and organizational challenge of existential proportions. In order to ensure a company remains viable in the future, or even simply to develop more turnover through new business models to create and to implement innovative or disruptive businesses. Applying a customer-focused mindset and adapting or redesigning products are core tasks. Conquering new, unfamiliar terrain and rethinking and re-designing the company is what it's all about for many entrepreneurs. 
Managing values with coherence and coexistence: What remains and what is added?
A sensitive analysis of what is perhaps no longer appropriate and what remains a core value is essential. For me personally, the values of trust and credibility, where these are genuine, are pillars for the success and existence of a company. How do traditional and new defined value attributes fit together which are in tune with one another? Agility, innovativeness, and bold entrepreneurialism are typical qualities of digitally transforming companies. In the best-case scenario, agility is borne by the company culture and put into practice first and foremost in the team. Let me give you an example of agility and the basic value of trust: Agility as a contemporary value basically does not have any critical influence on the trustworthiness of a company, unless it is exaggerated to such an extent that a company "loses itself" in the transformation process. This results in a loss of trust in the company management. The outward image of unbridled action for its own sake damages a reputation considerably – after all, values have their own, long-term worth.
Values and their significance
It's here, in my view, that the importance of the values that define a company lies: in tackling huge changes and implementing these over the longer term, without relinquishing or losing that which makes a company what it is!
As adults, people can and should ask themselves the three key questions of existential importance during the course of life:
Where do I come from? This relates to forebears and tradition.
Who am I? This self-assessment and self-knowledge also includes personality formation and current character.
Reflecting on the environment (family, friends, colleagues, and other people) is likewise important here. What is the image other people have of me? What do I stand for? What makes up my personality?
What do I want and where do I want to be? The major life goals and minor goals – the vision for shaping one's own life is crucial.

My recommendation for company owners and managing directors is to apply these three questions to their companies in order to identify their values and vision – most significantly with regard to digital transformation. This is a demanding, but very valuable process, an as-is analysis and a direct route to the desired future prospects.
Cultural transformation and dealing with people, particularly through mindful leadership, in the context of the digital transformation of a company is the focus of my contribution in the Initiative Digital (ID). Four years ago, I became the co-initiator of this concept. We support small and medium-sized companies in the process of digital transformation, and bring expertise, solution partners, and motivation to more rural areas. Family-run companies and SMEs in general are our target group.
eco – Association of the Internet Industry supports the Initiative Digital. Werner Theiner, eco's area manager for southern Germany and Austria, is a valued partner in the ID team and takes care of a huge part of the organizational tasks and political lobbying among the counties, so called "Landkreise". 
Sabine Zimmermann can look back at 20 years in the telecom and Internet industry. In 2001 she founded her Company X.O Group GmbH (former Xsense), a network of specialists and consultants. Sabine Zimmermann is the co-initiator of the Initiative Digital.


Please note: The opinions expressed in Industry Insights published by dotmagazine are the author's own and do not reflect the view of the publisher, eco – Association of the Internet Industry.