Motor Vehicle Insurance and the Connected Car
May 2019 -

Connected Car
Motor Vehicle Insurance and the Connected Car
Dr. Tibor Pataki looks at the ownership of data in the connected car market, and the impact of automated systems on vehicle insurance.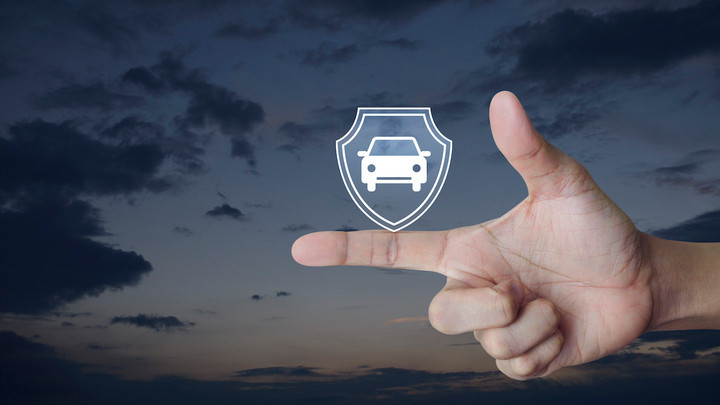 Dr. Pataki, what is the significance of data from connected vehicles for the insurance industry?
Dr. Tibor Pataki: The data from connected vehicles has the potential to provide consumers with more and better services, such as faster roadside assistance, the route to the cheapest petrol station, or direct feedback on driving styles – a new market with innovative, data-based business models is emerging.
In this market, not only car manufacturers, but also automobile clubs, garages, and insurers want to make new offers to their customers in the car.
At present, however, only car manufacturers have access to this data. We believe that this data belongs in the hands of consumers. Only consumers should decide whether, when, and to whom they want to transfer which data. Otherwise car manufacturers can close off the emerging market, exclude other suppliers, and reap monopoly profits – to the detriment of drivers who would get a more limited offer at a higher price.
As things stand today, insurance companies in road traffic assume liability for the driver of a vehicle. What does this look like with an autonomous vehicle?
Dr. Pataki: Motor vehicle insurance is technologically neutral. Motor vehicle insurance therefore also compensates the victim in the event of accidents caused by automated driving systems. It is irrelevant to the road accident victim whether the driver is at fault or whether the accident is caused by a defective tire, for example – the road accident victim has a direct and solvent contact in motor third party liability insurance.
We cannot expect an accident victim to have to prove a possible product defect to the car manufacturer before they receive compensation. Product liability law is not designed for this case. In the event of a failure of the automated driving system, the insurers will find practicable solutions with the automobile manufacturers for any recourse claims.
What revenue models do insurers have in mind in this context? The number of accidents are likely to be reduced, as human error can be ruled out.
Dr. Pataki: Assistance systems have no influence at all on many causes of damages. A motorway pilot does not stop car thieves any more than a parking aid protects against cars being scratched or damaged by hail, or cables being chewed on by small animals. Even the best emergency brake assistant does not change the physical laws governing the braking distance of a car. In addition, we will now see a very slow spread of automated or autonomous systems and rising repair prices in the event of damage. According to our forecast, the claims expenditure of motor insurers will fall by between 7 and a maximum of 15 percent by 2035, compared with 2015, as a result of the new systems. Technological progress will therefore only have a minor impact on claims in the foreseeable future.
Please note: The opinions expressed in Industry Insights published by dotmagazine are the author's own and do not reflect the view of the publisher, eco – Association of the Internet Industry.