Urban mobility – Parking and Car Sharing in Tomorrow's Cities
June 2018 -

Smart City

|

IoT
Urban mobility – Parking and Car Sharing in Tomorrow's Cities
How can we solve the increasing congestion and pollution in cities caused by traffic? Thomas Frohn from VDI Wissensforum looks at how data is used to optimize automotive offers.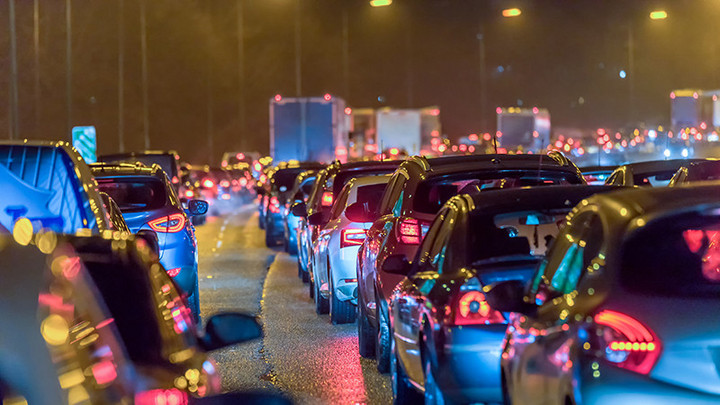 The looming prediction for large cities is that traffic will eventually get so bad it will collapse– an assumption based on the increase of urban traffic in the last decades. Thanks to digital technology, though, there are a rising number of smart solutions available that allow for a glimpse of hope: Imagine a world without red lights and frantic searches for parking spaces but with the option of an available car at any time. 
Car sharing is just the beginning
Car sharing has never been so popular, with many new operators like DriveNow, Car2go, Flinkster etc. pushing onto the German market.
The annual report of the Federal German Association for Car Sharing revealed that more than two million (2,100,000) people are currently using this option – twice as many as in 2015. A number of cities are looking at car sharing as the last resort in order to effectively regulate and improve individual traffic, and seem to be in favor of helping extend the fleets of the big players. 
The city of Hamburg has announced more than 1,000 public charging stations and parking spaces for electric vehicles to be implemented by 2019, based on a cooperation with DriveNow. 

The car-sharing joint venture of BMW Group and Sixt SE aims to increase their fleet size of electric cars from 200 to 550, bound to the development of the city's charging point infrastructure. This prospect triggered the city's decision to issue a contract.
Other cities and communities are somewhat hesitant about developing their infrastructure of charging stations, partially because there aren't enough electric vehicles on the roads, and partly because of the dire lack of incentives – something which the car sharing operators are eager to change. 

Should the analysis of the association prove correct, organised shared cars will have a crucial impact on changing the face of traffic and electro mobility: Across Germany, every tenth vehicle out of the currently 18,000 cars on offer are equipped with an electric or hybrid drive. According to the association, only one in a thousand vehicles were equally equipped in 2017. That would mean that electric and hybrid vehicles have nationally increased tenfold in relation to the overall number of cars.
Whether electric, hybrid or combustion engines: Car sharing could be a tool to reduce traffic in cities. In its press release, DriveNow quotes a number of studies claiming that one shared car substitutes three privately owned cars.  


DriveNow, Xdi360, and AIpark – introducted in this article – are some of the many operators showcasing their solutions at ConCarExpo in Berlin in June 2018. Organised by the VDI Wissensforum, ConCarExpo is Europe's largest trade show on automated driving, connected car and mobility solutions
A car at your fingertips - anytime
Helping cities to avoid future traffic jams using car sharing is one of the major tasks xdi360 is working on.
The Munich-based company has collaborated with the KIT (Karlsruhe Institute for Technology) to develop a smart solution to make car sharing far more effective: A heat map is used to overlay and visualize the location data of cars and users. The map shows exactly when and where cars are being requested and where they ideally should be located. The solution offered is a plan to repark the cars. 

The current assumption of fleet owners and xdi360 is that privately-owned vehicles are only used by 4% whilst the usage of car sharing is showing a staggering 15%. The new solution could significantly increase usage, according to xdi360.
The more attractive car sharing offers are, the more drivers could be convinced to ditch the private car and help reduce urban traffic. xdi360 is currently piloting this project very successfully, according to CEO Dr. Heiko Karl. At the end of this year, the solution will be implemented with customers. The data usage conforms with the new European Data Protection Act (GDPR)

Parking made easy – and saving time

Drivers worldwide will be familiar with the issue of the nerve-wracking search for parking spaces especially affecting commuters. Coping with rush hour, the time-consuming search for parking, and, even if you get lucky, having to leave the car miles away from home. 
That isn't simply a pessimistic way of looking at it, it actually is that bad. How the loss of time, fuel, and money actually impact society has been analyzed by Inrix, a company involved in traffic analytics. The data showed an overspend of €900 per driver. Projecting this number onto Germany, the damage accumulates to 40 billion Euro. Every driver spends an average of ten minutes a day to park the car – 41h per year. In cities like Cologne or Dusseldorf, the number spikes to 61h, which is also bad news for the environment. According to Inrix, Germany's drivers waste an incredible 3.2 billion liters of petrol looking for parking. 
AIpark has developed solutions for exactly these challenges with its cloud-based service that collects real-time information on free parking spaces and sends this information to the user. Ideally a driver would receive information about where to park whilst still on his / her way home, saving time, nerves, and money. AIpark is hopeful of reducing up to 30% of the total urban traffic. 

A neural network using artificial intelligence analyzes big data on a daily basis that is derived from connected cars, smart cities, and their traffic information systems (Car2X/Car2Car) that gather all the information on the parking situation in real time. This data is then transferred to the ParkingCloud of AIpark. The neural network recognizes users who are parking their car or having difficulties to find a parking space. Further, general traffic information, digital map services, weather data, information on cities, as well as events and other social indicators: the ParkingCoud includes more than 80 different parameters in its calculations in order to predict the parking situation and to visualize it in a dynamic map. 
This map is then being sent to the users' App or to their car, as well as to the city's traffic systems.  
The more cars communicate with each other and are connected with the smart external infrastructure of cities, the more reliable the prediction will be. 

Please note: The opinions expressed in Industry Insights published by dotmagazine are the author's own and do not reflect the view of the publisher, eco – Association of the Internet Industry.