Adapting Data Center Design to Diverse National Requirements
November 2019 -

Data Center
Adapting Data Center Design to Diverse National Requirements
Marc Fröse from ETIX Everywhere looks at the challenges of building data centers in highly diverse geographical and regulatory environments.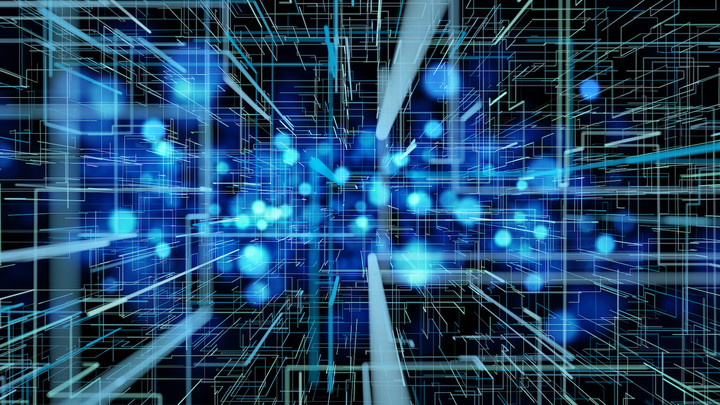 dotmagazine: How is data strategy evolving in companies?
Mark Fröse: What we currently experience is mostly that companies try to distribute their data across different locations, following different demands or requirements in terms of latency, security, or availability. So just to give an example, personal data is more likely to be located on premise, whereas data with a huge demand in terms of international exchange - like web shops, etc. – tends to be colocated close to an Internet Exchange point. And, for example, high performance computing data can be stored somewhere in Iceland or in Sweden where you don't need to have the latency, but you have considerably low power costs and quite reasonably-priced and sustainable infrastructure.
dot: What are the challenges that you face when you are providing a standardized solution for colocation services for customers across national boundaries, or worldwide?
Fröse: It's easy to create some kind of a blueprint that you can just multiply several times. But you do always need to consider local regulations. You need to consider climate restrictions, for example, so that you always have to have alternatives in terms of cooling systems and in terms of power distribution. For example, in a location like Ghana, in Africa, we needed to have a special cooling scenario. In that location, we also provide our own photovoltaic power plant in order to have a stable power solution. This is something that you don't need to consider when you build a data center in Europe, for example.
In terms of complying with national standards, the most important thing is that we have a design team who creates a methodology of how to build a data center. But then we always have partner companies which are localized and "translate" this design in accordance with local regulations. This means that, for example, you have the same standard in Belgium as we might want to deliver in Germany, but you have to focus on much stricter fire protection and construction regulations in Germany than in Belgium. And, from that perspective, we rely on local companies who know the local regulations. As a result, we don't need to reinvent the wheel. And we can work with companies who have done the thinking already, and they can build the data center in perfect compliance with the requirements in the different locations.
dot: How do you go about choosing locations for data centers?
Fröse: Well, mostly we need to focus on environments that are secure. So there should be no earthquake scenarios. There should be no annual flooding. You need to be very careful with chemicals – to avoid situations like the Seveso scenario. These are the things that you need to check first.
It's also really important to have good power availability, and this needs to be redundant – meaning that you have to have your power distribution from two sites. The fiber connectivity also needs to be good to fulfill all the requirements of customers to have fast Internet access. So these are more or less the boundaries that you need to secure. And of course, you need to make sure that the land that you're looking for is not so expensive that it could kill your business case.
dot: How do you deal with the challenges in more remote locations?
Fröse: One option is to speak to local utility companies, to find out if they have plans to expand their network or capacity into these different areas. It is also possible to collaborate with other industries who want to go in the same direction. But what we did really quite successfully recently was that we worked together with utility companies on their own campus – which gives us, of course, a highly available and secure power source so that we don't face the problems that some providers have in terms of power availability.
dot: Environmental sustainability is a huge issue in the data center industry now. How are you facing it and what solutions do you find very interesting?
Fröse: From our perspective, as ETIX is a company that really looks at sustainability and positive environmental standards, it is very important for us to have a mostly green power environment. We have two locations in Iceland, for example, where we have geothermal power usage. But this is clearly not possible if we do something in central Europe, for example. So, from that perspective, we try to combine solutions like standard cooling environments in combination with a district heating system so that we can use waste heat from the data center for alternative power or cooling or even district heating scenarios.
However, this kind of solution is not supported very strongly in Germany yet. Most companies are limited to their own activities. I think the main problem is that there is no discussion between, let's say, the city planning departments and the data center industry. So data center planners do something on the grounds I described before – that it needs to be cheap, safe, and well connected – but nobody is looking for whether there is a district heating system close by. And the other way around: If you would say, OK, we have so many data centers in Frankfurt, for example, and they can distribute all their heat to a local district heating system. That's a nice idea, but how can we develop a district heating system in a city like Frankfurt? Just to establish new pipes and stuff like this – that will never work.
So, from that perspective, it would be great if there were to be discussion between city planners, data center providers, and utility companies to develop some kind of a joint planning to build data centers into a living environment, so that we can utilize the heat for the district heating in that location. I think we need to start having interdisciplinary discussions, the sooner the better.
Marc Fröse, Country Manager Germany at Etix Everywhere Deutschland GmbH, is a Senior Sales Manager in complex explanatory solution selling with strong commercial skills and a track record of developing existing businesses, winning major clients, establishing partnerships and building international business. He has broad experience regarding ICT solutions, with an excellent background in the retail and e-commerce industry.

Please note: The opinions expressed in Industry Insights published by dotmagazine are the author's own and do not reflect the view of the publisher, eco – Association of the Internet Industry.