Forging Partnerships to Conquer Smart Markets
October 2017 -

Smart City

|

Connectivity
Forging Partnerships to Conquer Smart Markets
Markus Schaffrin from the eco Association on the results of the eco Association studies into the German smart city and smart home markets, and opportunities for companies in the areas of smart city and smart home.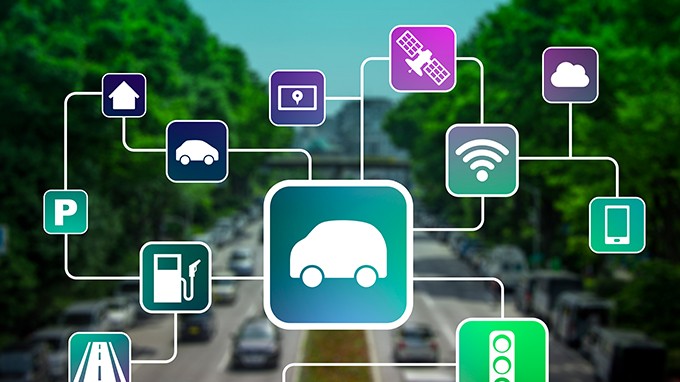 eco: What is the most important thing you want to recommend to companies on the basis of the eco Association's study results? 

MARKUS SCHAFFRIN: Yes, they basically mean that if companies want to be successful in the smart city ecosystem, and also in the various value chains in the future, they won't get by without forming partnerships. By looking at the interaction between traffic lights and traffic management, for example, you can identify six different points in the value chain. It goes from a smart endpoint (e.g. transmitter, transmission mast, or measurement sensors) to a smart object, to the platform and, via a service provider, on to the end customer. As a rule, a single company cannot do all of this alone. You have different competencies you need for each stage along the value chain, and the one who might provide you with, for example, the SIM card or the actuator is not necessarily the one who builds the platform and then offers the service to customers.

eco: What about Smart Home?


SCHAFFRIN: Here, we have a similar situation. Of course, there are also attempts by some providers to offer everything along the value chain in the field of smart home. However, we also see here that it does not really work without partnerships. Take a smart endpoint (such as a heating thermostat, a door lock, or an environmental sensor that controls the window blinds), for example. Here you also only have the smart endpoint, the smart object, and you need someone who will provide the platform, offer services, and possibly also a system integrator, and perhaps in the end also someone for sales, billing, and customer service. Here also, we see partnerships as useful and necessary

eco: What kind of companies will help to shape the future of smart living environments? The large market players or SMEs?


SCHAFFRIN: Both. Of course, you will find large market players in this field, but it is also feasible for smaller companies to become a market player, especially in the smart home sector, where everything is still a bit in flux. There are plenty of good opportunities – also for German companies – to offer their services and products. However, I can only repeat that it would take a considerable amount of effort if you want to do it yourself across all stages of the value chain. So, it is advisable to enter into partnerships. Particularly with regard to the smart home sector, you have to bear in mind that there is no universally accepted standard. There are standards of a sort, various radio transmission possibilities and proprietary standards – here it would be in the interest of the customer to find the common denominator with partners.

eco: Where do you see the role of Germany? 

SCHAFFRIN: Germany certainly has a good starting position concerning smart city. There are some exciting pilots that are currently being implemented, but if you look at the whole stage of development, then German cities have to invest more in order to catch up with cities like Dubai. For example, Dubai has managed to reduce congestion and traffic. The inhabitants of Dubai, who used to spend 72 hours per year in traffic jams, now have a bit more free time that they can use more productively. Smart home is in a similar situation. Here you also have exciting offers, but the whole thing is still a bit difficult for customers. If possible, they want to have a plug-and-play solution and a high level of user experience. They also need appropriate support and extra services. Of course, they also desire greater data security and if possible integrated solutions, which should also be offered for affordable prices. In this respect, I believe that the providers have to do more fine tuning in order to offer all of this as a holistic service. However, the growth rates look great for the coming years. You have to imagine that we have so-called "verticals" in the smart home segments. This means, for example, that there are six segments in the smart home area, from energy management for lighting and window control to security, to entertainment and household appliances, and to the interesting topic of ambient assisted living, which is about health, and assisted living in your own home. When we think about the aging population, this will also be an important topic in the future. 

eco: What is most important in the approach?


SCHAFFRIN: The isolated solutions that are currently available are not enough. A compact approach is needed – to see how you can reconcile the different solutions and bring them together in one holistic structure. Now, this is exactly what is missing in both markets. With regard to smart city, you've got many other sub-topics, such as, for example, education, public administration, tourism, retail, or transport and logistics. You've got an enormous number of topics. You can have a huge discussion on topics like energy, broadband rollout, or the digitalization of education. This means that cities need to basically roll up their sleeves and take these isolated solutions – which we've seen in the past in many pilot projects – and merge them with each other. Cities need to really see that they become more efficient, more technologically advanced, greener, and more socially inclusive, as our study says. Only then will the whole thing be a success.

eco: What about data protection?

SCHAFFRIN: Data protection is clearly an important issue in both areas, especially for users. Studies and surveys have shown that in the past. It is understandable that users in the smart home sector want to have more security, if they, for example, install an alarm system at home and combine it with the lighting and shadow to simulate someone being at home. Users also want to know where their data ends up, and what happens with it, and who the data belongs to. I think, especially from a German perspective, with our high standards in the area of data protection, we could be convincing as a provider.


eco: But, it is clear to see how much potential smart city and smart home offers?


SCHAFFRIN: Yes, we deliberately selected these two topics quite simply because we see that there are completely new perspectives for companies along these value chains. For example, if you look at the field of smart city, then it does not work without the Internet. They need the connectivity and they have these massive amounts of data which also have to be hosted and processed somewhere. This is where companies from the Internet industry come into play, which can also lead to new partnerships. This is, among other things, the opportunity that we want to show to our member companies. Just have a look – in the past, perhaps you were more involved in hosting websites or providing e-commerce shop systems. In the future, perhaps you'll be offering quite different services in the areas of smart city or smart home.