Data Centers Must Become More Sustainable
August 2022 -

Sustainability

|

Data Center

|

Energy Efficiency
Data Centers Must Become More Sustainable
Wolfgang Kaufmann from Datacenter One explains what makes data center operations energy-efficient.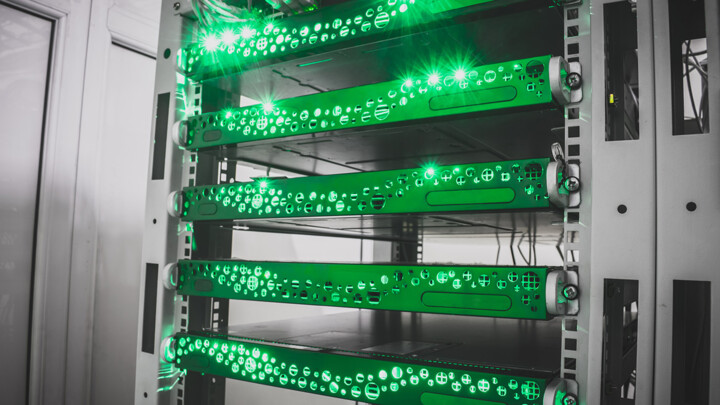 What do information technology, food, and clothing have in common? The growing importance of sustainable concepts for their commercial success. While being environmentally compatible was merely a nice-to-have in the past, today it is a powerful differentiator that sets companies apart from their rivals. And tomorrow, customers and consumers will take it for granted across every product and solution provider. In IT, this issue touches on literally every aspect: from the raw materials used on circuit boards to power generation for data centers. That, of course, has consequences for data center operators: If they want to enjoy lasting growth and further strengthen the loyalty of their customers, it is very important for them to think again and prioritize a sustainable approach to their business.
Sustainable construction and energy-efficient operations are the keys to greater sustainability in the context of data centers. Aware of this, various companies in the industry have joined forces to design data centers that are climate neutral. However, since not everything that gets sold as 'green' really makes sense, how can businesses recognize whether a data center genuinely does operate on a sustainable and energy-efficient basis?
Recognizing sustainable data centers
What is known as the Power Usage Effectiveness (PUE) ratio gives an insight into the sustainability of a data center, as the critical measure of energy efficiency. The PUE reveals the ratio of the data center's total energy consumption to the energy consumed by all its IT installations.
The lower the PUE figure, the greener and more energy-efficient are the data center's operations. In Germany, the PUE ratio for existing data centers averages 1.8, and figures of 1.2 are rated as highly efficient in practice. Operators keen to achieve this target will usually have to modernize their existing data center infrastructure with advanced technologies.
Energy-efficient operation in practice
At new data centers, the situation is different. The building itself can be constructed in a sustainable manner – for example by adopting a modular structure. In this scenario, all infrastructure components – cooling systems, UPS and racks, for example – are fitted in separate modules that can be combined with each other. The advantage lies in scalability: If the data center needs to be expanded or downsized, the modular design makes this a straightforward exercise
Smart cooling and clever use of waste heat
Structural design alone, however, is not enough to determine whether operations are genuinely sustainable. Cooling systems, for example, can be veritable 'energy guzzlers'. Fortunately, operators can easily contain this challenge with sustainable cooling concepts that make effective use of waste heat to cool rows of racks or entire rooms. Which precise cooling concept delivers the best results depends heavily on the specific IT requirements, local conditions, and the structure of the building. As a general rule, however, adiabatic cooling tends to be highly energy efficient. Adiabatic systems evaporate water to remove heat from the air. The air temperature sinks as a result, so there is no need for any refrigerant.
Waste heat from data centers has a huge potential for sustainable energy concepts. It can, for example, be used to heat external residential space. To do so, a network must be set up that distributes the heat generated at the data center to the heating systems in office buildings or homes. Another alternative to make sustainable use of the energy given off is to feed it into a district heating grid. Either way, the source of the energy is equally important to sustainable data center operations. Ideally, data centers should be operated completely with green energy.
Not every company needs its own data center, of course. Businesses that choose not to have one can turn to a colocation data center and hire racks, cages and/or the data center space they need from relevant providers. This model also lets them benefit from the colocation provider's expertise and established services. Scalability options for data center capacity also make it an exceptionally sustainable approach, as companies only use as much space as they really require. Moreover, colocation data centers possess all the certifications needed to guarantee safe and sustainable operation on behalf of their clients.
Data centers as an integral component of a sustainable future for Europe
Forward-thinking data center operators such as NTT, Equinix and Datacenter One itself have understood the importance of sustainable data center operations and have together committed to the Climate Neutral Data Center Pact. The aim of this pact is to make their data centers climate neutral by 2030 – and thereby to contribute to protecting the climate.
Wolfgang Kaufmann, CEO of Datacenter One, is a proven expert with almost 20 years of experience and outstanding management know-how.
Please note: The opinions expressed in Industry Insights published by dotmagazine are the author's own and do not reflect the view of the publisher, eco – Association of the Internet Industry.